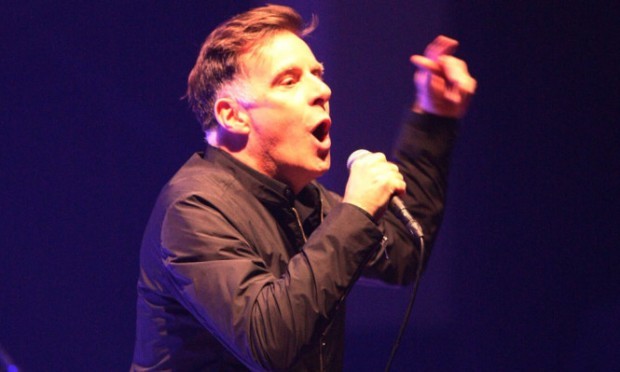 Deacon Blue frontman Ricky Ross is promising Montrose fans a "unique" night when the band return to the stage after a six-month break.
The Dundonian singer/songwriter expects the band to "pick it up again" when they take to the open-air stage at East Links on May 26 to get the party started at Montrose Music Festival's 10th anniversary.
Deacon Blue haven't played live since they performed a gig at Glasgow Barrowlands in December which sold out in 60 seconds and was eventually released as a DVD.
The six-piece Scottish soul pop legends will be returning to perform at MoFest in conjunction with LCC Live for the first time since a headline set at the Town Hall in 2009.
"I don't actually remember much about that gig in 2009 but the festival was very embryonic at that point," Ross told The Courier.
"The committee was really just starting to find its way and obviously it's a great thing that it's developed into a bigger, more ambitious event.
"Montrose is a lovely part of the world and it's a place I know fairly well and I hope people respond and support the festival this year."
"The one thing I would say about a Deacon Blue show is that it will change from one night to the next and it'll certainly be a unique show in Montrose.
"We haven't played since we made the live album in December and at that time I felt like we were playing as well as we have been – so we'll pick it up again in Montrose and I think people will see the band at their best."
The band continues to celebrate the legacy of their platinum-selling success in the 1980s and 1990s.
But in recent years, they have grown again into a major contemporary act, whose new records are playlisted on BBC Radio 2 and elsewhere, and who routinely sell out huge venues.
The outfit, featuring Ross' wife Lorraine McIntosh and drummer Dougie Vipond, originally formed in Glasgow in 1986 and split up in 1994 after six million album sales.
They reformed in 1999 and took a break from recording following 2001's Homesick.
Since they returned to the studio they've released The Hipsters (2012), A New House (2014) and, most recently, Believers (2016).
He said half the songs in the set have only been around since 2012 which is ultimately testament to the new material which the band has produced.
Ross said: "We've been playing a long time and we've got a lot of songs so we do like to change things and keep ourselves guessing."
He said the secret to the band's longevity was the fact they all do different things and when they come back together they enjoy what they are doing.
"For me being in a band is about trying new things and you should always have that bit of you that is looking ahead to the next thing and trying to write new things and keep being creative," he said.
Tickets for the concert are on sale now.