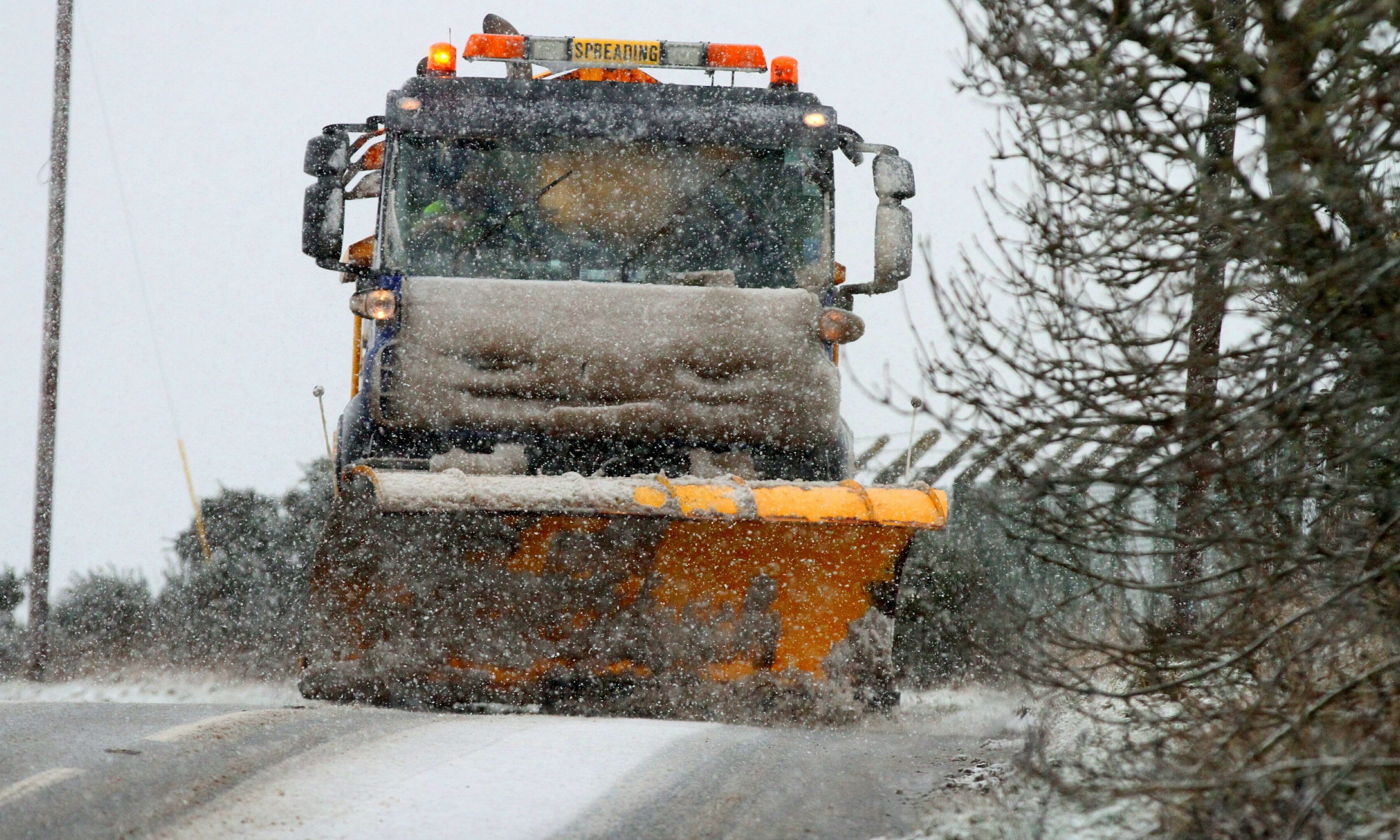 Winter is coming — and Angus is readying itself with a £2.6 million war chest to combat the elements.
Communities councillors hope the seven-figure pot will be sufficient to deal with snow and ice which may be only a couple of months away.
They are also keeping their fingers crossed that this winter may repeat the pattern of 2016/17 where the number of below zero temperature and lying snow days were the lowest for 15 years.
Communities committee councillors have reduced the budget to £2.66m from last year's £2.71m after the mild conditions brought a welcome underspend in the order of more than half a million pounds.
But the vagaries of predicting what lies ahead have been well illustrated in recent years, including a 2014/15 winter which saw gritters operational during the period from October to March and a £400,000-plus overspend.
Roads chief Ian Cochrane said: "Winter service provision must take into account the vagaries of local winter weather which can vary widely from year to year in both the severity and the occurrence of wintry conditions.
"The unpredictable nature of the climate requires a pragmatic and reactive approach.
In practice resources have to be available to allow a measured response to an 'average winter' and contingency plans made to take account of particularly abnormal (mild or severe) winters."
The lowest recorded 2016/17 temperature was the  minus 7.8 degrees reading at Ruthven crossroads on November 21 last year and across the winter more than 10,000 tonnes of salt was used from a start of season stock in excess of 18,000 tonnes.
Mr Cochrane added: "Given the problems associated with salt shortages in previous years it is recommended that the head of technical and property services be delegated the authority, as previously, to apply salt conservation measures to allow the use of 50/50 grit sand/salt mixes as appropriate, or in some cases to broadcast grit sand only.
"Grit sand can help with traction. It also can be of benefit where salt is less effective where temperatures are below minus 5 degrees.
"Angus has undertaken collaborative procurement with Fife, Perth and Kinross, Dundee City, Aberdeen City, Aberdeenshire and Moray Councils for winter weather forecasting and with some of these authorities for weather bureau services and ice station maintenance. The council continues to extend these arrangements to obtain best value."
But Angus officials have already turned their nose up at a molasses-based road treatment which communities councillor Richard Moore said could be worth examining.
Mr Cochrane said the authority was award of the product, and although it was cost neutral in terms of current treatments it does not have a suitable shelf life.
He added: "Another problem was the smell, which gave us some operational challenges."