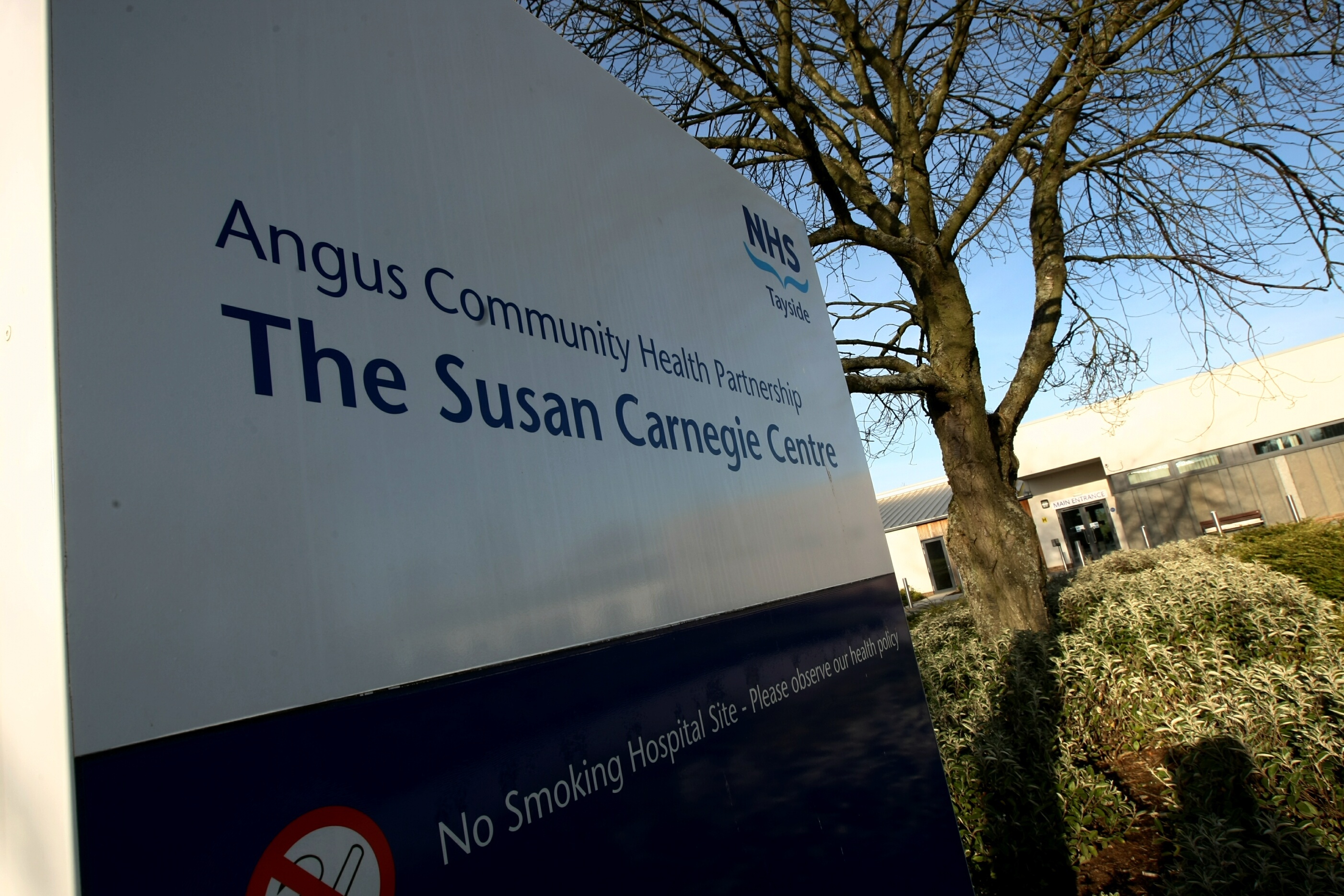 A consultation on the closure of an Angus mental health facility has been slammed over "bias".
Doctor shortages at Stracathro Hospital's Mulberry psychiatric unit forced staff and patients to shift to the Carseview Centre in Dundee on February 1.
An NHS Tayside consultation on the preferred option – a permanent move to the Ninewells Hospital base – ends on October 3.
Angus North and Mearns MSP Mairi Gougeon has criticised the online form and 823-page supporting document and has called for an urgent review of the "over-complicated" consultation.
Mrs Gougeon, a leading campaigner to retain the unit since the start of 2016, claims the health board is not promoting the full array of options – including retention – among its 15 questions.
She also raised concerns over an accompanying YouTube clip in which associate medical director Neil Prentice only speaks about the preferred option.
The SNP politician has written to board chief executive Lesley McLay and Health Minister Shona Robison asking for an urgent review.
"My concerns relate to the inherent bias towards NHS Tayside's preferred option – which would see the Mulberry Unit closed – and the over-complicated nature of the consultation," she said.
"NHS Tayside have made it very difficult for ordinary members of the public to make their voices heard.
"Respondents are being asked to read and digest 823 pages before taking part in the online survey.
"Three questions in that 15-question survey ask how many of those documents respondents have read, yet only one directly relates to the decision that could see the Mulberry Unit closing.
"That question doesn't even offer the retention of the Mulberry Unit as an option."
Mrs Gougeon will host three Saturday consultation events before the window ends: September 2 at Brechin City Hall from 10.30am to 12.30pm and at Montrose Leisure Centre from 1.30pm to 3pm, and on September 9 at Forfar Guide Hall from 10.30am to noon.
The health board said: "This decision comes following an 18-month process of option appraisal and option modelling, working with more than 150 local stakeholders, including doctors, nurses, inpatient and community staff and service user and carer representatives.
"The public consultation, which began on July 3, 2017, has already seen people from across Tayside share valuable feedback. A suite of documents has been produced to support the consultation, available both online and in hard copy, including a short summary document outlining the main points of the proposal that is being consulted on.
"The programme team has also been working closely with the Scottish Health Council throughout the process to ensure that all engagement around this programme meets national guidance and follows best practice."
The chief officer for Perth and Kinross Health and Social Care Partnership Robert Packham said: "We would like to hear as many views as possible from people across Tayside and would encourage members of the public to take part in the consultation and give us their feedback on the proposed option.
"There has been much work undertaken with stakeholders to get to the stage of consulting with the public on the proposed option.
"We need to provide modern, high-quality, clinically safe and effective mental health and learning disability services now and for the future and the preferred option will deliver this for patients across Tayside.
"Since the consultation started at the beginning of July, we have already attended more than 20 engagement events in locations across Tayside talking with a wide range of groups and organisations with an interest in mental health and learning disability and our staff.
"A further series of wider public consultation events will be held across Tayside in September."
The following events have been organised:
Monday September 4, 4pm to 6pm, St Andrews Church, Hamilton Green, Arbroath
Tuesday September 5, 2pm to 5pm, Montrose YMCA, 98 Murray Street, Montrose
Thursday September 7, 11am to 2.30pm, Kirriemuir Town Hall, Reform Street, Kirriemuir
Monday September 11, 2pm to 6pm, Gannochy Suite, Dewars Centre, Glover Street, Perth
Tuesday September 12 , 11am to 2.30pm, Strathearn Artspace, 6 Comrie Street, Crieff
Wednesday September 13, 2pm to 6pm, The Steeple, Nethergate, Dundee
Thursday September 14, 2pm to 5pm, Blairgowrie Town Hall, Brown Street, Blairgowrie
Monday September 18, 11am to 2pm, Pitlochry Town Hall, West Moulin Road, Pitlochry
Wednesday September 20, 11am to 2.30pm, Auchterarder Community Church, High Street, Auchterarder
Thursday September 21, 11am to 2.30pm, Loch Leven Community Campus, The Muirs, Kinross.
Information about the proposed option and an online questionnaire are available on the consultation website www.taysidementalhealthredesign.scot.nhs.uk.  People can also email mhldredesign.tayside@nhs.net, call Freephone 0800 7836 110 or write to Public Involvement, Tayside NHS Board, Freepost SCO 6181, Dundee, DD3 8ZR.
All views will be included in a final report with recommendations for the new service model, which will be presented back to the NHS Tayside and Integration Joint Boards.