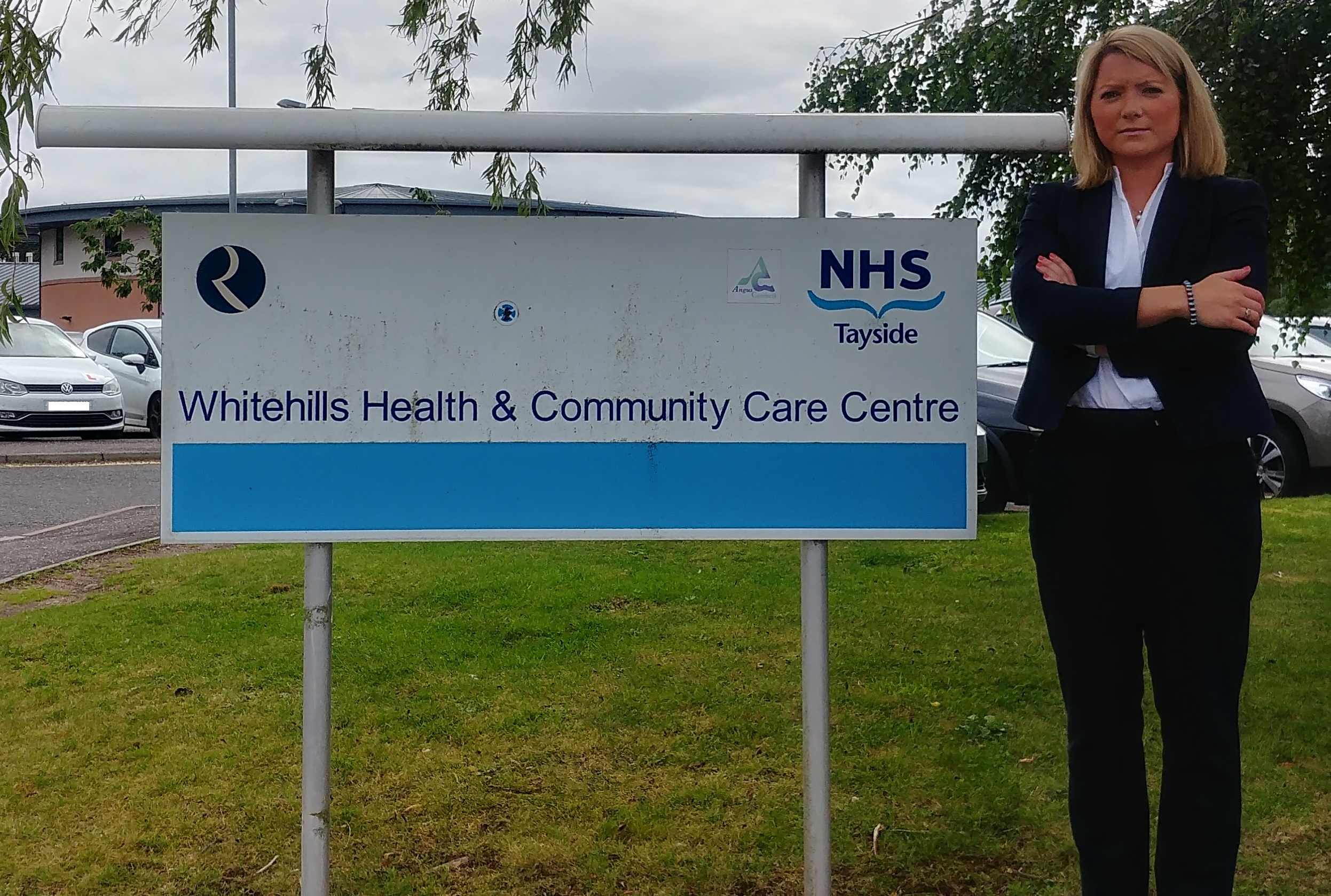 Concern has been raised over the future of an Angus hospice after it was closed temporarily with just a few hours' notice.
Forfar's Strathmore Hospice, which provides inpatient care for people with cancer and other progressive conditions, was shut by NHS Tayside from the afternoon of Friday August 11 and did not reopen again until Wednesday August 23.
Lippen Care, which runs the Whitehills Centre facility in partnership with the health board's Angus Health and Social Care Partnership, was notified of the plans by email just hours before it was due to be shut.
Now Angus MP Kirstene Hair has written to the chief executive of NHS Tayside amid fears the measure may lead to the permanent closure of the hospice.
Ms Hair said: "Considering the incredible work carried out by Lippen Care to raise the necessary funds to help provide palliative care, I am surprised that NHS Tayside did not consult anyone from the charity before taking this action.
"I am also seeking clarity on the reasons behind the temporary closure and would like to know if any alternative care options were explored or offered to patients.
"I am seriously concerned that this may be a change in policy – whether official or otherwise – that is designed to reduce the number of patients in the ward with the intention of justifying its closure."
"Clearly, it would be totally unacceptable for this to be taking place and I hope that NHS Tayside can reassure me and my constituents in Angus that this is not the case.
"While I understand that NHS Tayside is under considerable strain now, in staffing and funding, I would expect that any services being withdrawn – particularly the closure of important local services such as that provided initially by Lippen Care – would be consulted on and not by the back door."
Lippen Care currently rents the unit from the health board.
Over the years, the local Forfar and Kirriemuir population have helped raise thousands of pounds for the centre, which is considered a proud community asset.
Gail Smith, head of community health and care services for Angus Health and Social Care Partnership said the "routine" action was taken due to low demand.
She said: "Clova Ward in Whitehills Health & Community Care Centre consists of 13 beds, four of which are designated hospice beds.
"On 11 August, as there were only two patients in Clova Ward an operational decision was taken to merge the ward with the adjacent medicine for the elderly Isla Ward on a temporary basis. None of these patients required hospice care.
"This decision to temporarily merge wards is an action which is taken routinely when areas experience low demand for inpatient care.
"On 24 August, community patients were transferred back to Clova Ward and the service is now operating as normal. During this interim period, there were no requests for hospice care and there was always capacity to admit community and medicine for the elderly patients.
"We work closely with our colleagues from Lippen Care and staff were informed of the decision to temporarily merge the wards on 11 August and that the situation would continue to be reviewed. A meeting was also held with staff members of Lippen Care to keep them informed during the interim period."