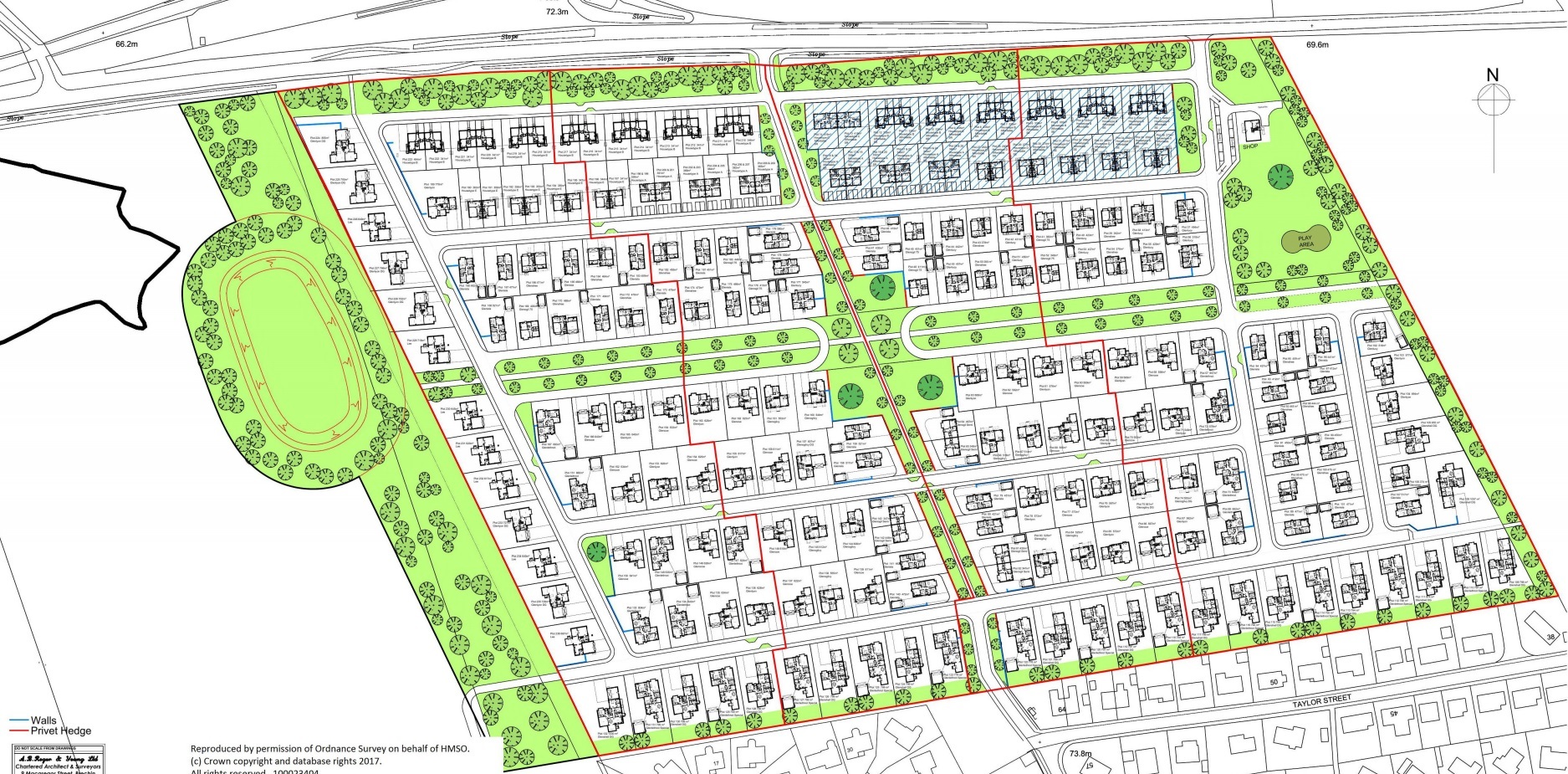 A £50 million development of one of the largest housing sites seen in Forfar has been declared "good news" for the town after receiving the green-light from planning councillors.
Work will start within weeks on the Turfbeg site, where 237 new homes will be built on land to the west of the Forfar community campus, along with a community shop and orchard.
The boss of local firm Guild Homes said it is the most important project in his company's 20-year history.
Company managing director Mark Guild told Angus Council's development standards committee in Forfar: "This represents seven years of work for us.
"In our 20 years as a local company we have taken risks when no-one else has and the success of this application has far-reaching consequences for the future of our company and employees.
"This development means everything for us – it provides £50 million sales development value and will inject more than double that into the local economy.
"We are ready to go, people are waiting to move into the houses we are going to build here and our future rests on this decision," said Mr Guild.
Four phases of development are planned, with the first houses due to be ready for new owners to move in to next May.
Objections to the plan had included the impact on the amenity of existing properties on Taylor Street, which the firm said would be tackled by building only bungalows on the southern edge of the site."
Fears had also been raised about the development becoming a rat-run for traffic from the Kirriemuir Road to Taylor Street, but councillors were told the plans did not include a straight through road and traffic calming would be put in place to discourage drivers from using it in that way.
Town councillor Colin Brown said: "Much as I have sympathy for the people on the north side of Taylor Street over the concerns they have raised, I welcome this project.
"Guild Homes have built many houses in Forfar and Kirriemuir and I would congratulate them on this application."
Council leader Bob Myles commented: "It is very refreshing to see the imaginative way the whole thing has been set out. A lot of thought has been given to the neighbours."
Montrose member Bill Duff added: "It's a good news story for Forfar and a good news story for Angus to see a local developer bringing this forward."