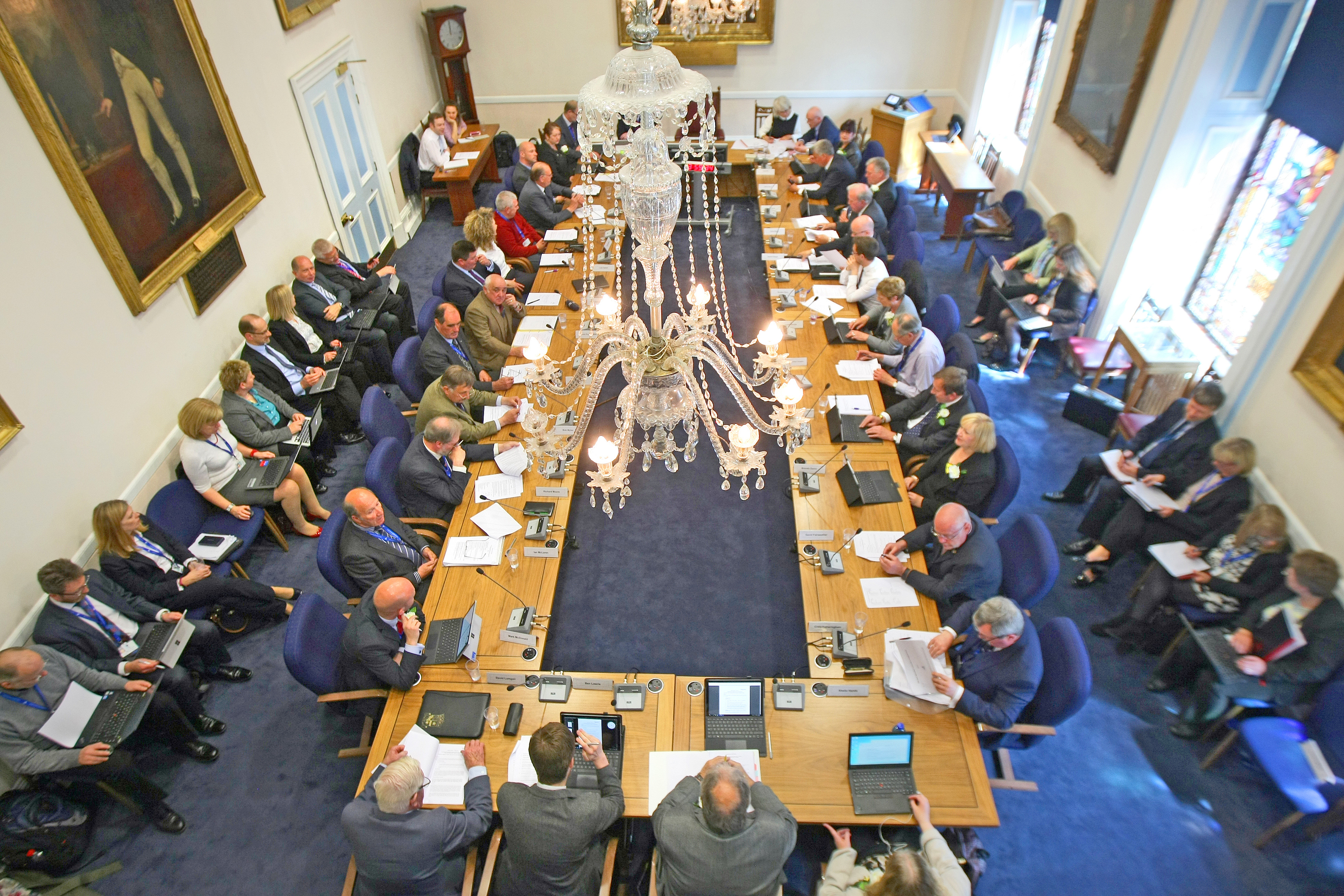 The casting vote of the Provost of Angus has set the status quo for the timing of meetings of the local authority.
Kirriemuir councillor Ronnie Proctor ruled council committees should stick to their current 10am and 2pm start times after members were split down the middle over a proposal to make meetings later.
The suggestion came following criticism day-time business was a barrier to new blood and public participation.
The leader of the authority said people standing for election should look at being a councillor as a full-time role and not an "add on" to their daily lives.
The 13-13 split on the issue was a different outcome from the investigations of a member/officer group (MOG) set up May to look at committee timings, in which 15 councillors had indicated that they were happy for the 2pm status quo of the council's service committees to remain.
The regulatory committees of development standards and civic licensing get underway at 10am.
Proposing a 5pm start, Carnoustie independent councillor David Cheape said the MOG report did not reflect the "sheer volume" of additional meetings which elected members had to attend, including briefings and representation on other bodies.
"They preclude existing, and more importantly future councillors from attending meetings during what are core working hours.
"It also makes it difficult for members of the public who work to attend meetings and it does not make the council open at all.
"I'm disappointed by the number of councillor seeking to stick to the status quo and I think that might result in a number of individuals having to resign from various groups."
The council's youngest member, 22-year-old Monifieth and Sidlaws Liberal Democrat Ben Lawrie highlighted the difficulties daytime meetings posed him as a student.
"If you are elected, there is a challenge balancing student life and council life," he said.
But council leader Bob Myles told colleagues it was important potential councillors put themselves up for election with their eyes open to the volume of work which would come their way.
"This is in some ways a full-time commitment and should be considered so," said the Brechin and Edzell ward independent.
"There is more than just attending council meetings, there are all the other things that go along with it.
"I don't want it to be looked at that being a councillor is an add-on to what they do in their daily lives," said Mr Myles.