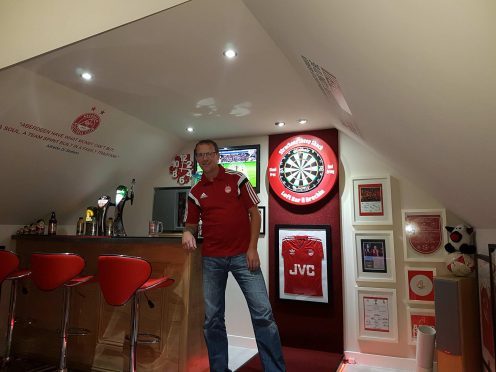 A Brechin man is in the running to be named the owner of the best games room in the country after transforming his loft into a shrine to Aberdeen Football Club.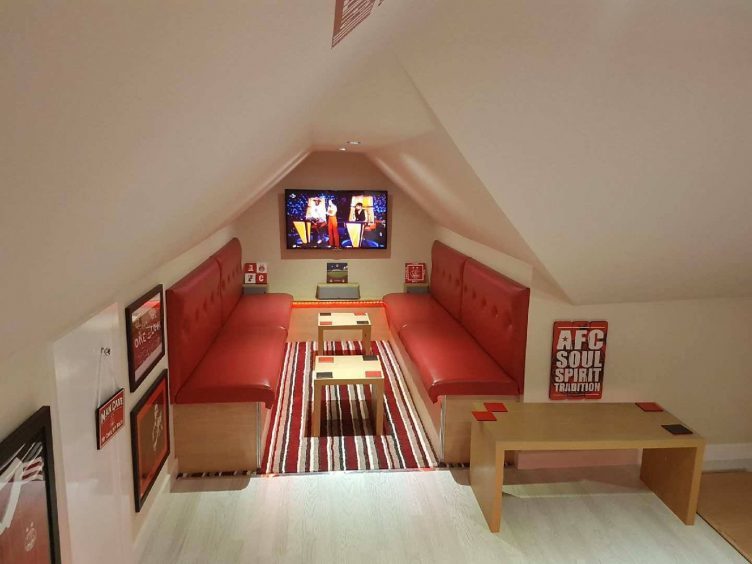 Dedicated Dons supporter Graeme Strachan converted his loft earlier this year with the help of some friends – three Rangers fans and a Celtic supporter, he noted.
The work took a "couple of months" and was finished by April.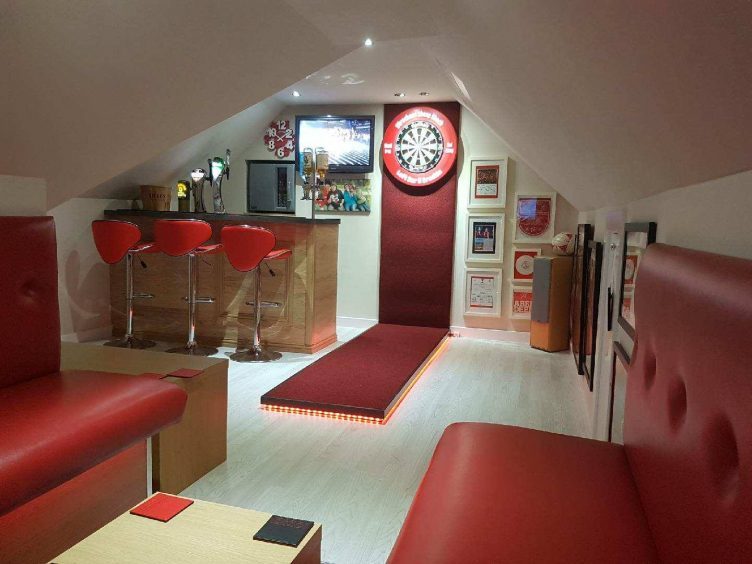 Now the 42-year-old is in the running to win £3,000 and have his loft named as the best games room in Britain.
Twelve rooms from across the country have been whittled down from 76 entrants to be in with a chance of taking the Games Room of the Year 2017 title, with an online poll taking place to determine the winner.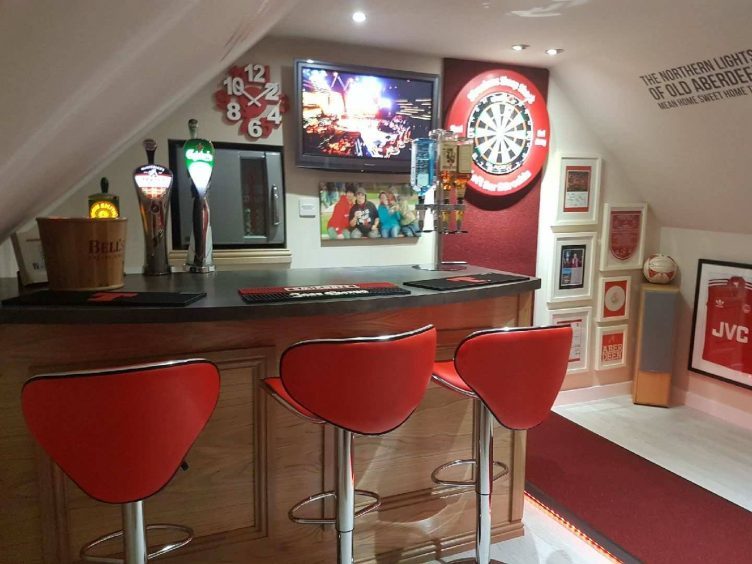 Graeme has been a life-long fan of the Dons and says one of his first games at Pittodrie was when they beat Bayern Munich in 1983 – one of the club's most historic wins.
He is so dedicated to the club that even whilst living in Dublin for "a couple of years" in the early noughties, he kept his season ticket, flying to Aberdeen for the games before returning to Dublin in the evening.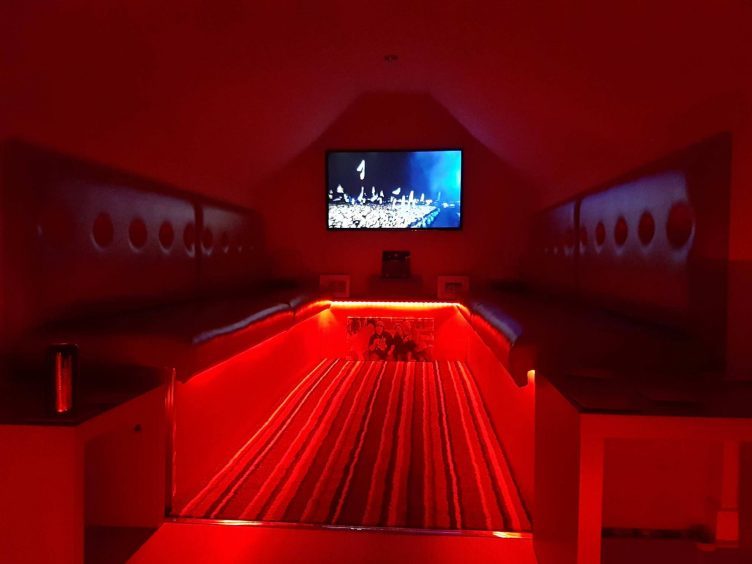 So there was little contest when deciding on on a theme for his newly converted loft.
The room contains a bar, a darts board and a television for watching football, but he has never watched his favourite team there.
"Probably the only team I haven't watched there is Aberdeen because I am always at the games," he said.
"But it's a nice room to hang out. We have a lot of guests and it's a good place to be in and watch football."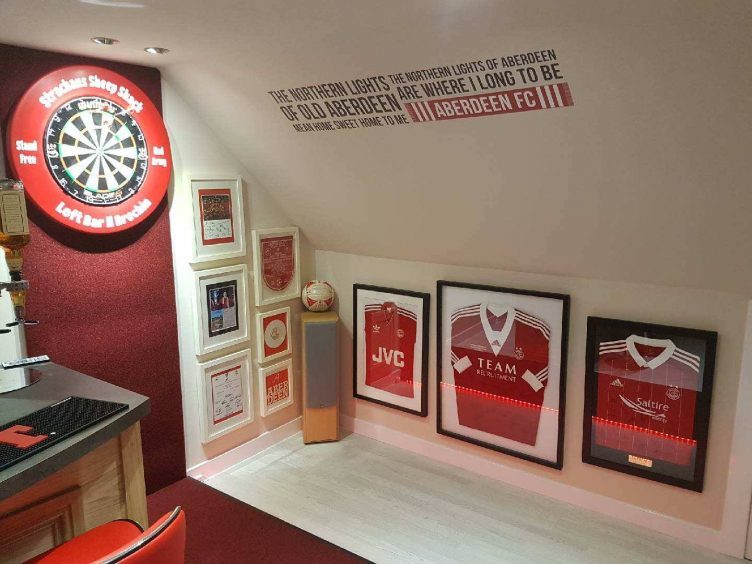 The project began after he DJ'd for a friend's 40th birthday party. Graeme refused payment for the gig, but the friend insisted on some form of payment, so Graeme said he could lay flooring in his loft. It snowballed from there and the room was finished in a couple of months.
Friends urged him to enter the games room competition — and Graeme definitely wants to be crowned champion.
"I want to win — I am quite competitive," he said. "I don't mind if Rangers fans or Celtic fans vote for me. You don't have to be an Aberdeen fan to vote for me."
Voting closes on November 5, with the winner being named on November 13.