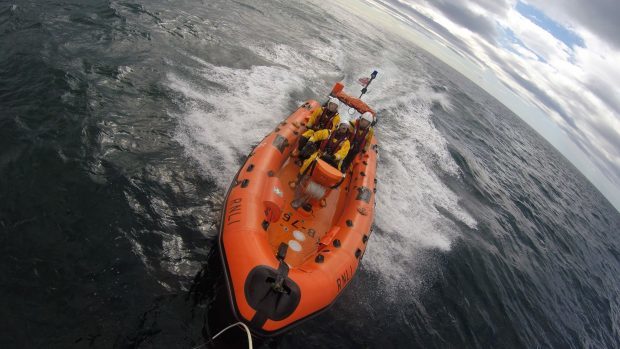 A Mearns lifeboat was called out following reports of a flare above a popular local beach on Wednesday afternoon.
The Stonehaven Bay area was scoured by the town's RNLI lifeboat after two sightings at about 3.20pm.
A spokeswoman for the Stonehaven lifeboat station said: "Reports of flares seen in Stonehaven Bay. Boat launched and crew searched but nothing found.
"Call out with good intent. Boat back on service and crew having well earned cuppa."