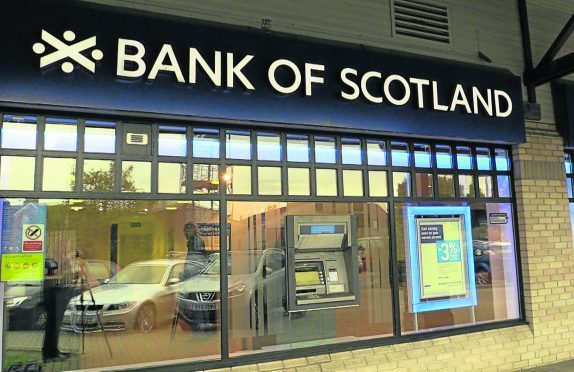 Bank of Scotland branches in Angus and Fife are to shut as part of Lloyds Banking Group's plans to close 49 branches.
Carnoustie and Lochgelly branches of Bank of Scotland will shut their doors next year.
The lender said the group was embarking on the closure programme partly in response to changing customer behaviour and the declining number of transactions being made in branches.
Councillors from both areas have expressed their anger at the planned closures of their banks which they claim remain busy.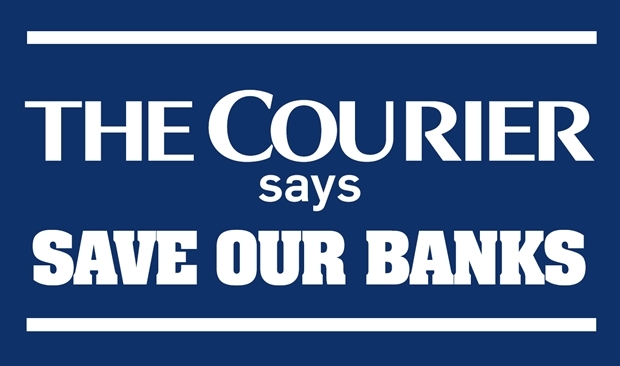 Carnoustie councillor Brian Boyd said: "The Bank of Scotland has had a very long history in the town and it has always been a well used branch.
"It is so disappointing that the town is going to see another bank closure so soon after RBS pulled out of the town.
"When that happened last year, I moved to the TSB in protest at that decision.
"I would encourage Bank of Scotland customers in the town to move to the TSB because it seems that if you don't use it, you lose it."
Lloyds said that customers were increasingly choosing digital and mobile channels for their banking.
However, Lochgelly, Cardenden and Benarty councillor Lea McLelland said that many people in her ward still choose to go into the branch for their banking.
"Not everyone is able to do online banking or comfortable doing that online," she said.
"I am worried that this will lead to an increase in banking scams if people can no longer go into a branch to check if a message they received from a bank is genuine.
"I am absolutely disgusted by this decision."
Lloyds said the number of people visiting some of the company's branches had declined in recent years.
The closures affect Lloyds Bank, Halifax and Bank of Scotland branches, with almost 100 jobs axed nationwide.
Angus South MSP Graeme Dey said he was seeking an urgent meeting with the bank's management to discuss the closure of the Carnoustie branch.
He said: "This is, in my view, a wrong headed and unjustifiable decision and I am seeking an urgent meeting with management of the bank to explore it in greater detail.
"The initial justification I have received for the closure decision just does not chime with my own experience as someone who uses the branch.
"Even if there has been a 2% drop in customer visits over the past year it remains a busy branch that is greatly valued by the community, particularly those sections of it for whom using branches in Broughty Ferry or Arbroath would either be hugely inconvenient or completely impractical."
Union Unite also reacted with fury to the move, stating the decision undermined growth and would leave more communities without access to "valued local banking".