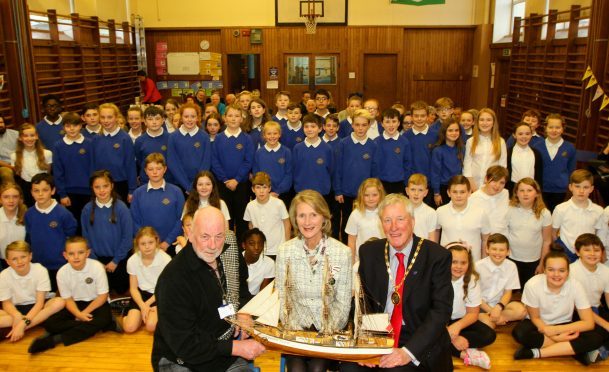 A new heritage trail marking the Mearns connections of Rabbie Burns and the Cutty Sark looks set to spark a visitor boom in 2018.
The area's attractions are celebrated in a new online museum launched late last year.
The website – cuttysarkvirtualmuseum.com – is the culmination of extensive work by local schoolchildren in a project managed by Dave Ramsay of Mearns Heritage Services.
Pupils at Inverbervie, Auchenblae and Glenbervie primaries joined forces for the initiative, researching not only the Cutty Sark and its Bervie-born designer, Hercules Linton, but also the Bard's strong links to the region, where is family originally farmed.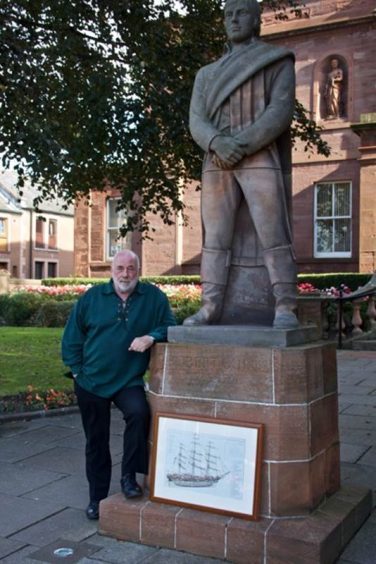 The  site was launched at a reception recognising the sponsorship of local firm Fotheringham Property Developments and drinks giant Edrington, distillers of the Cutty Sark whisky.
Mr Ramsay said their backing over the 18-month life of the project had helped the virtual museum get off to a great start.
He also praised web designer George McGillivray and graphic designer Alan Brown for their work on the website, which highlights local heritage facts and events in Angus and the Mearns.
"The website has received many congratulatory comments, not least for the way the integration of Burns and Hercules Linton has been developed in text and graphics, and has brought together a new approach to local and national heritage," he said.
Mr Ramsay said the team were also thrilled to have the endorsement of the Cutty Sark Greenwich museum in London.
"The Scottish dimension to the great story of Hercules Linton and the Cutty Sark can now be told," he added.
He expects website hits to soar early in 2018 as the Burns season approaches and enthusiasts across the globe get ready to celebrate the work of the Bard.
And the next stage of the project is already under way.
"A heritage trail map is being designed for downloading and will be available from January," said Mr Ramsay.
"We hope this will be of interest to local tourism and tourist groups, as the trail can be personalised to reflect individual interests."