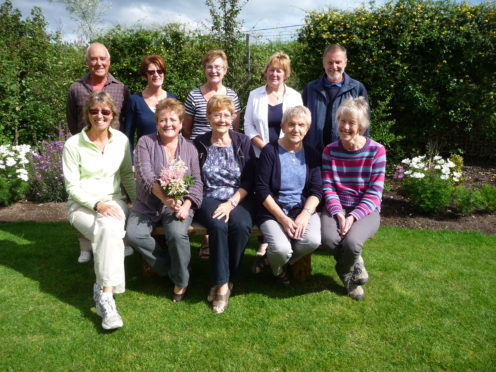 The tireless efforts of green-fingered community groups in Courier Country have received national recognition.
East Haven Together and Beautiful Perth are among 75 groups which will compete to be selected as the cleanest, greenest and most beautiful place in the UK.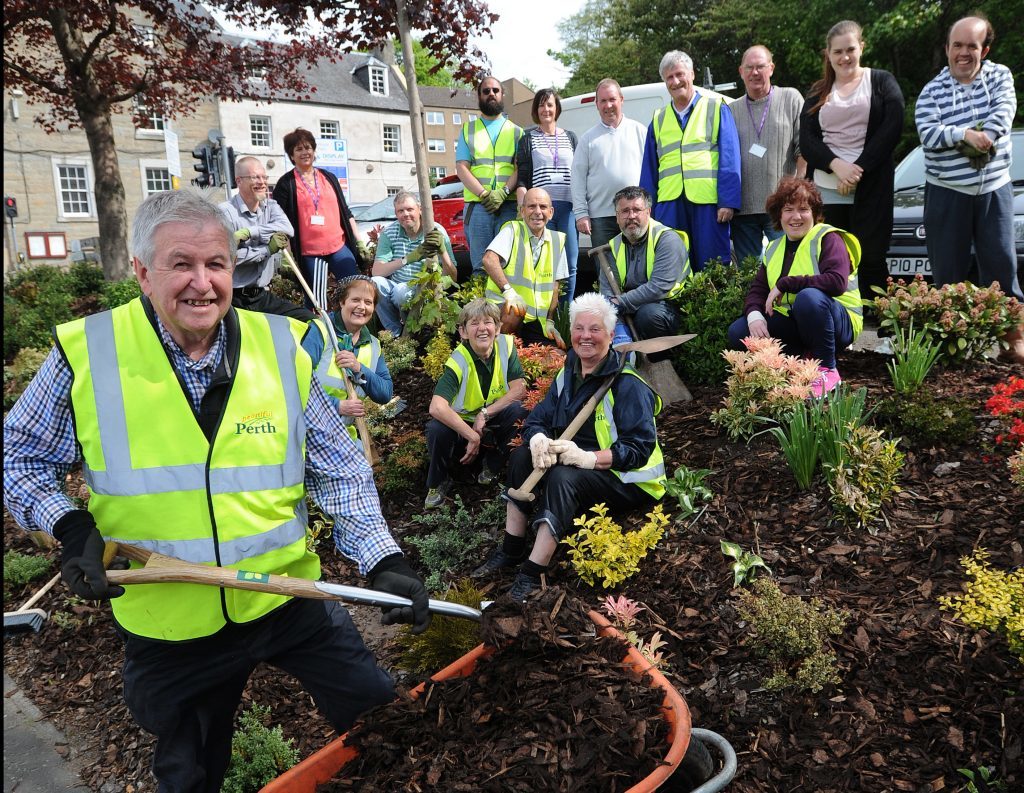 Five Scottish groups were selected as RHS Britain in Bloom finalists, following their success at the Beautiful Scotland Awards in 2017.
Beautiful Scotland, which is run by Keep Scotland Beautiful in partnership with the Royal Horticultural Society (RHS), brings communities together to help clean up the places that matter to them – and recognises the efforts of volunteers across Scotland as they work to enhance their own community.
Wendy Murray, from East Haven Together, said: "East Haven Together are excited and honoured to be put forward to the Britain in Bloom finals.
"When we started creating gardens and making improvements to the village in 2014 we never dreamt that we would eventually achieve gold never mind go forward to the Britain in Bloom finals.
"Many people said that we were too ambitious in 2014 and that it wasn't possible to turn the village round in such a short period.
"However, we set our sights high and at the end of the year achieved a Silver Gilt Award and the VisitScotland Tourism.
"Since then we haven't looked back and have made continuous improvements year on year.
"We have a number of exciting projects planned for 2018 which will build on our achievements over the last five years."
Now in its 54th year, the nationwide competition pits rural villages, urban areas and city centres against one another across a range of criteria that includes horticultural know-how, community engagement, efforts to bolster biodiversity and climate change adaptation.
All entrants will be scored by a team of RHS national judges in August.
Beautiful Perth chairman John Summers said: "We are delighted and very proud to have been nominated as one of Scotland's representatives in the 2018 Britain in Bloom competition.
"This testifies to the dedication and hard work done by our volunteers across the Fair City throughout the year."
Juliette Camburn, Community Projects Officer at Keep Scotland Beautiful, said:
"We are delighted that Beautiful Perth and East Haven Together have reached the 2018 RHS Britain in Bloom finals.
"With five Scottish groups reaching this milestone it is another opportunity to celebrate the outstanding achievements of groups across Scotland who all make a significant contribution in helping to improve local environmental quality."