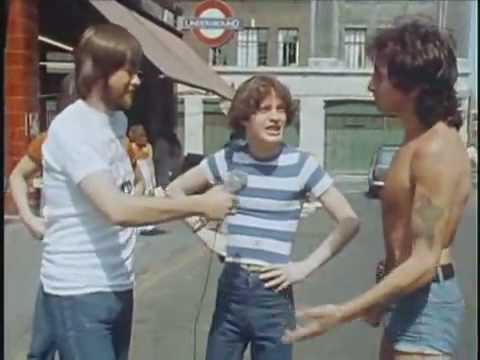 Ghost hunters are investigating the "supernatural forces" which may have played a role in the death of Kirriemuir rock god Bon Scott.
The AC/DC singer is one of the "mysterious deaths" which are being explored in the series 'Death by Misadventure' along with the likes of Marc Bolan from T Rex, Chester Bennington from Linkin Park and Rolling Stones guitarist Brian Jones.
San Francisco-based celebrity psychic astrologer Jacy Nova believes in the magic of the supernatural world and said she will "lift the veil of darkness to explore how astrology may have played a role in the rock star's final days".
Jacy said investigators are examining "the mystical facts" of his mysterious death and will reveal "how it was all written in the cosmos for the AC/DC lead singer".
She said: "Bon Scott was just 33 and after a late-night recording session followed by an evening of heavy drinking, possibly combined with the ingestion of heroin, left him in a familiar state — passed out.
"This time, unfortunately, death was close by; he was moments away from unconsciously choking on his own vomit and heading straight toward the afterlife.
"The fame, wealth and success Bon Scott had been seeking for his lyrical poetry and thirteen hard years on the road had slipped through his fingers.
"But like many gifted rock stars that somehow transcend everything, even themselves, Bon Scott was soulfully aware the clock was ticking.
"He was convinced he would not make it past the age of 40.
"He beat his own psychic prediction by seven years and just a few months after confessing his fears to his friend Vince Lovegrove that he had to make it soon or he would quit the music business."
Scott died after a night out in London in 1980 and the official cause was listed on the death certificate as "acute alcohol poisoning" and classified as "death by misadventure".
Jacy — who is the creator, producer and co-host of the series — said the team were curious to see how "supernatural forces may have played a role in the shocking deaths of these famous musicians".
She said: "Each week we invite listeners to the other side and explore what mystical factors may have contributed to their early backstage exit to the afterlife.
"What we discovered I believe will intrigue even the most cynical listener."
Jacy said she first discovered her mystical abilities at the age of four after a near-death experience in a drowning accident.
The podcast is hosted by Jacy alongside numerologist Thom Dre, and the former lead guitarist for Dan Hicks and The Hot Licks, Paul Robinson.
Based in both San Francisco and London, Death by Misadventure serves listeners interested in music, true mystery, and the paranormal.
The programme is released on a weekly basis and is available for download every Wednesday via iTunes, Sticher, Tunein, and direct from the show's website.
Scott was born at the Fyfe Jamieson maternity hospital in Forfar in 1946 and his family lived in Kirriemuir, where father Charles Scott worked in the family bakery in Bank Street.
In 1952, when Scott was six,  the family emigrated to Australia.
Once there he became part of one of music's biggest success stories after joining Glasgow-born brothers Angus and Malcolm Young in their band, AC/DC.