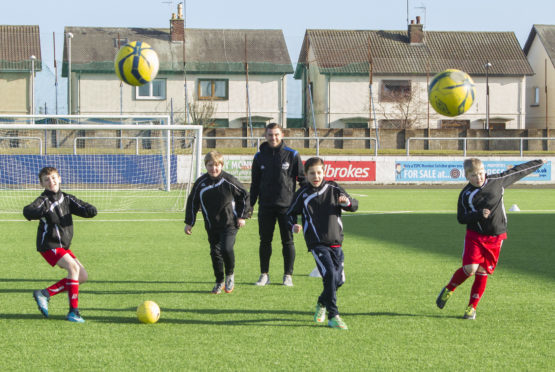 Montrose have set their sights on big-spending Paris St Germain when they return to Europe's top table next month.
Links Park Community Trust, on behalf of Montrose FC, are full members of the European Football for Development Network (EFDN) alongside the likes of multi-millionaires PSG, Inter Milan and PSV Eindhoven.
The EFDN consists of professional clubs committed to using the power and appeal of football to inspire change and currently consists of 53 clubs from across Europe.
Trust chief executive Peter Davidson and club development officer Adam McWilliam will be attending the 10th EFDN Conference in March at PSG's Parc des Princes home.
Peter said the Scottish League Two leaders already have something in common with the seventh richest team in the world, which paid a world-record £198m for Brazilian superstar Neymar in August.
He said: "The reason for going on this trip is to share best practice of our own programme and to learn examples from others.
"We have a School of Football initiative, led by our club development officer Adam McWilliam, and the programme works with disengaged pupils during the day at Links Park instead of the traditional classroom.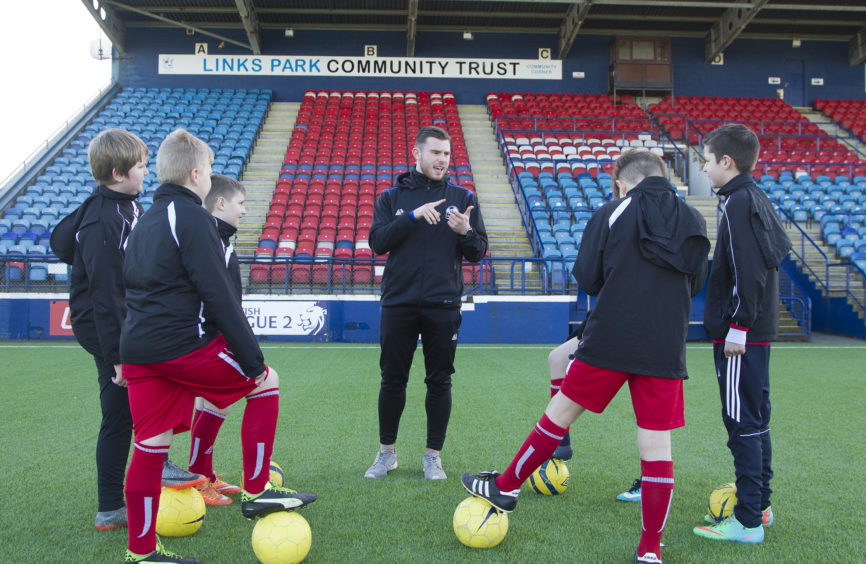 "PSG Foundation run a very similar programme (L'école de foot) and we will be looking to compare the two and share ideas and experience.
"We're really excited about learning from all the clubs that are presenting at this conference and you have to pinch yourself sometimes when you look at the company you are keeping."
Montrose presented at the EFDN meeting in Oslo in November at Valerenga's stadium when they were asked to step in when Real Madrid pulled out of giving a speech.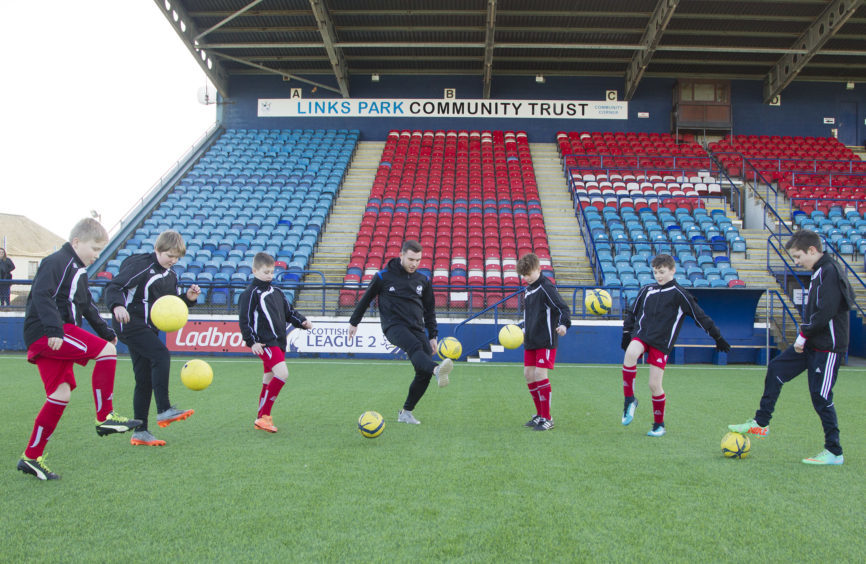 Peter said, while the company they keep might play in Europe's top leagues, Montrose receive as much respect as any of the clubs from the major powers.
He said: "The clubs all play in top level leagues in their respective countries but most members have admitted there is no other club whose charitable arm engages with the percentage of their local population that Montrose do through the work of Links Park Community Trust.
"We are delighted with that recognition of our engagement. Through our work we engage with 1,400 people each and every week from the age of one to 94."
Established in 2011 "to utilise the power and widespread appeal of sport to inspire change", LPCT uses the facilities provided by Montrose FC to develop and deliver an extensive range of innovative sporting, healthy and educational programmes.
As the independent charitable arm of Montrose FC, LPCT initiatives include programmes that tackle physical inactivity, unemployment, mental health issues and social isolation, amongst others, including an innovative football memories project that support those living with dementia.
The charity also engages weekly with hundreds of youngsters through their recreational and competitive football programmes, and has been described as a shining example of football coming together to benefit the community and the sport.
Montrose FC and the Links Park Community Trust were last year named as the best professional club in the community by the Scottish Football Association.