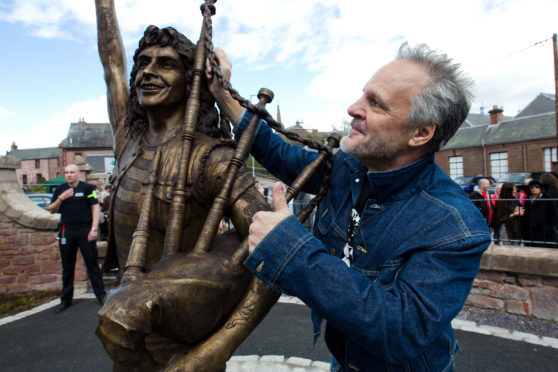 It remains one of the most famous videos in music history.
AC/DC, complete with bagpipers, played 'It's a Long Way to the Top (If You Wanna Rock and Roll)' on the back of a flatbed truck down Swanston Street in Melbourne in February 1976.
Lead singer Bon Scott displayed his prowess on the pipes in a nod to his Scottish heritage in the historic video alongside bandmates Angus Young, Malcolm Young, Mark Evans and Phil Rudd.
Former AC/DC bass player Evans has now agreed to take part in a re-enactment for the first time in 42 years in Scott's hometown of Kirriemuir at this year's BonFest.
Evans will be stepping back in time on a truck with German band 'Bon: The AC/DC Show' at the annual rock festival which celebrates the late singer.
"It's hard to believe it will be 42 years between lorry trips," Evans told The Courier.
"I can't wait to get back to Kirriemuir.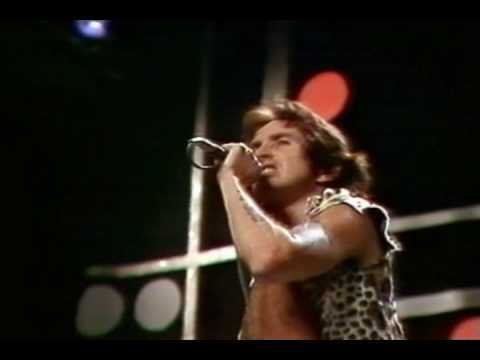 "My last visit was to help to unveil Bon's statue at Bonfest 2016 so I am looking forward to returning for Bonfest 2018 to celebrate in true Scots' fashion.
"I'm a fifth generation Aussie with no real ties to Scotland but from the moment I set foot in Scotland in 1976 with AC/DC I have always felt at home and I always will I'm sure.
"It's going to be a blast joining 'Bon: The AC/DC Show' on the back of the lorry traversing Kirriemuir in Bon's home town.
"It will be a real experience for sure – lots of joy but I am certain that it will be very poignant also."
Evans said he suggested pipes for the song and Scott told him he used to play in a pipe band and went off to buy a set of bagpipes.
"So into the studio Bon went with the pipes and I can't quite describe the noise that came from a very proud Bon and his pipes but it was obvious he was a tad out of touch," he said.
"George Young asked Bon: 'I thought you said you played in a pipe band?' to which he replied: 'I did play in a pipe band – I was a drummer!'"
This year's 13th annual BonFest takes place for three days and three wild nights over the weekend of May 4-6.
Festival chairman John Crawford said: "The organisation team are always looking for new ways to improve the festival and enhance the experience for our guests.
"What better way to do that than having an original member of AC/DC's It's a Long Way to the Top video taking part in the re-enactment 42 years later?
"We have an incredible line up this year which includes current AC/DC drummer Chris Slade and his Time Line band along with a host of top class acts in the main arena.
"With free live music during the day and the main arena gig at night BonFest is quickly becoming a mecca for the global ACDC fan base."
AC/DC have not performed the song live since Scott's death in 1980 out of respect.
They last performed the song with him on December 17 1979 at the Hammersmith Odeon in London.