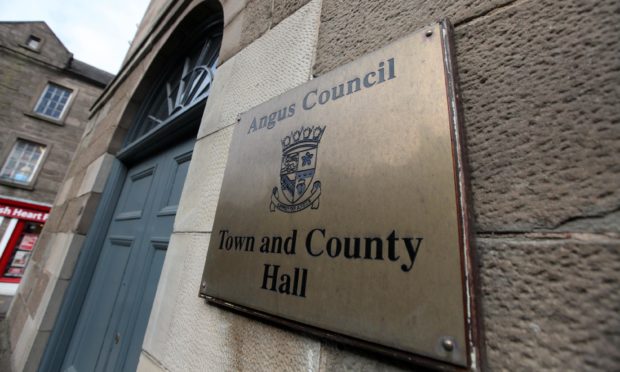 Angus Council has been told to do more to stop rent dodgers "from gaining free accommodation at everyone else's expense".
The level of debt from rent absconders is rising and the cash-strapped local authority is now owed £2.4 million, including £1,363,000 from former tenants.
The £1.3m arrears owed by former tenants – up from £1.14m in April – relates to 2,990 cases and efforts are ongoing to pursue outstanding money.
Arbroath West and Letham councillor Richard Moore, said: "I met this problem south of the border and discovered there are people who present themselves as homeless and require the council to house them.
"They will stay for a while, not paying their rent or council tax, then abscond to another authority and start again."
He has issued a challenge to council officers to think innovatively to keep track of tenants who leave without paying.
He said: "This is unjust to those residents of Angus who pay their council tax.
"The levels of debt from absconders is rising and this has to be addressed.
"In these days where everything has to be scrutinised to ensure value for money it is wrong that there is no mechanism with which to combat this.
"The council do need to innovative in the way they collect these debts, but also the Scottish and UK governments need to be involved.
"Councils do data matching with the DWP, to catch tax dodgers, and I have long believed that this should also be extended in order to stop these cheats from gaining free accommodation at everyone else's expense.
"One solution could be to require new tenants to advise the council of their National Insurance number.
"This would help local authorities track where the defaulters had gone to.
"This would, however, require legislation as it is outwith the council's powers at the present time.
"I know a lot of council tenants, who pay their way without any problem, would possibly be offended by a suggestion that they had to provide their NI number, and I'd welcome other suggestions as to how the council can keep track of the tiny minority who abscond without paying."
Current rent arrears in Angus went down from £1,194,408 in April to £1,134,357 which relates to £450,539 in the Arbroath, Carnoustie and Monifieth area; £341,129 in the Forfar and Kirriemuir area; and £308,860 in the Montrose and Brechin area.
Since April 2017, 187 court actions have been taken with 47 cases where the council have been awarded a decree for eviction.
Strategic director Alan McKeown said officers do try to collect the debts and they are assiduous in their duty to the residents of Angus but he stopped short of endorsing Mr Moore's suggestion.
He said he could give an assurance that the council is doing "everything possible" to recover unpaid rent.