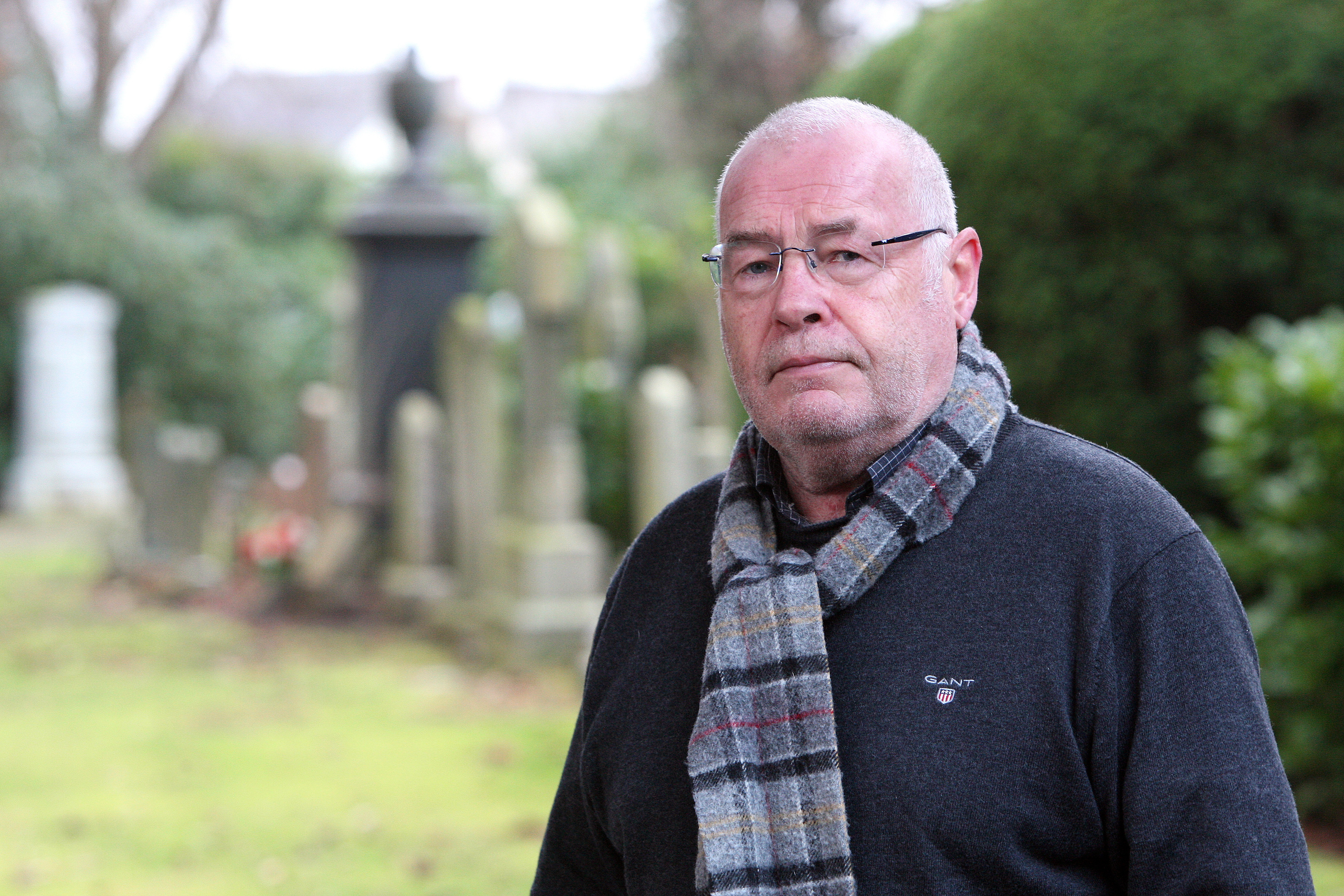 Talks over the issue of dog walking in Angus cemeteries are to resume after opposition from responsible pet owners to any possible ban.
It follows concerns raised by Arbroath councillor David Fairweather after mourners  said they were devastated to see dogs running over graves, soiling headstones and knocking down mementoes, despite a sign telling owners to keep their pets on leads.
Concerns had also been expressed the problem would get worse due the construction of new housing developments in the area.
A number of options had been proposed, including an outright ban on dogs in cemeteries across the county after complaints about dog fouling led to a ban in Perth and Kinross.
However, Arbroath West and Letham Independent Mr Fairweather revealed he has also been approached by constituents who say they like to take their dogs with them when visiting the graves of loved ones.
He said: "This is clearly an emotive issue, and I absolutely appreciate that there are two sides to the argument.
"As is so often the case, this regrettably comes down a thoughtless and ignorant minority of people who see a cemetery as just another place to walk their dogs, let them foul graves and don't bother cleaning up after them.
"In these instances, there clearly is no excuse, but I do think we need to reassess the situation overall, and hopefully come up with something that mourners are comfortable with," he said.
"I will be raising the issue with council officers and seek a way forward, and ask them to do everything possible to keep on top of the situation in the meantime.
"I appreciate there are divergent opinions on this, and it is a difficult situation for people, but I would ask that dog walkers keep their dogs on leads in cemeteries, and respect the fact that people are there to pay their respects to family and friends that have passed on."
The issue of dogs in cemeteries, either on leads or off, is one that has been the subject of discussion in local authorities throughout the UK.
Liverpool City Council imposed an outright ban on dogs in cemeteries, while in Scarbourgh, one woman incurred a £75 fine for walking her dog in a cemetery which subsequently rose to £370 when she didn't pay it.
The cemeteries problem also follows a possible move by some residents in Montrose to install their own CCTV in a bid to catch folk who repeatedly let their dogs foul local streets.
They had hoped to call on council cameras as a means of gathering evidence and acting as a deterrent, but town Independent councillor Tommy Stewart said he was surprised to be told that dog fouling is not a serious enough crime to warrant the surveillance equipment.
The council said it has to "justify the potential for significant intrusion into the private lives of members of the public caused by being filmed within the vicinity."
A council spokesperson added: "As such, we currently aim to tackle the scourge of dog fouling through other measures."