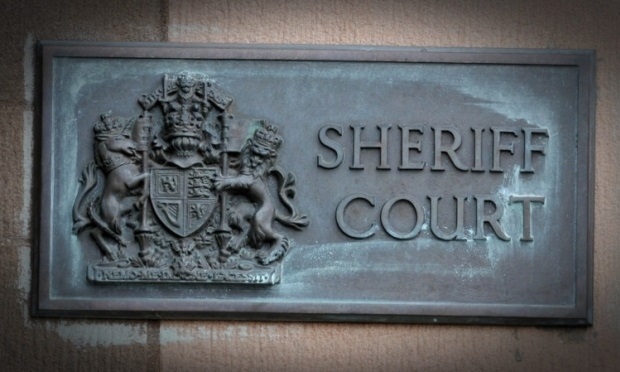 A karate expert kicked an attacker in the testicles and then landed a series of blows on two men who tailed her home from a nightclub.
Mohammad Islam and Shehab Smekramuddin – both illegal immigrants – are facing lengthy jail terms after being convicted of a chilling assault on a lone woman walking home from a Forfar nightclub.
The woman told a court that she feared she was about to be raped when the pair attacked.
The pair were seen on CCTV footage loitering near the woman outside the Royal nightclub in Forfar town centre.
Their victim said she saw one of the men staring at her – but headed off along the High Street in the direction of her home.
CCTV footage then picks the pair up tailing her around 300 yards behind her as they walk.
The woman told how moments later Islam approached and asked if she wanted to be "walked home".
As she was distracted Smekramuddin pounced from behind, knocking her to the ground and pinning her down.
But the pair had not bargained on her martial arts expertise.
The woman – a karate enthusiast – landed a series of blows, punching and butting the men and, in her words: "Kicking him in the balls."
She then broke free and fled before contacting friends and the police.
Giving evidence during the trial, the woman said: "My mind went blank – I thought I was going to be raped.
"The incident has had a big effect on me. I've had a lot of panic attacks and anxiety.
"I can't walk in the dark to take my dog for walks or things like that.
"I can't go out in Forfar with my friends.
"I feel very uncomfortable and insecure."
Fiscal depute Eilidh Robertson told a jury at Dundee Sheriff Court that the victim had given "powerful and persuasive evidence" against her two attackers.
She said: "She admitted she punched one of the men – kicked him in the balls in her words.
"These men approached a lone female walking home alone.
"Mr Islam asked her if she wanted someone to walk her home. She was pinned to the ground in a position which would make her vulnerable – less likely to fight off a potential rapist, less likely to get a good look at the men.
"Mr Islam breathes in her face during the attack.
"She dropped her bag during the struggle and the men weren't interested in that – so what were they interested in?
"If they hadn't picked someone proficient in karate to target then [the victim] being raped may well have happened."
Islam, 28, and Smekramuddin, 48, both prisoners at HMP Perth, denied a charge of assault with intent to rape allegedly committed on September 17 last year.
After a three-day trial a jury found both men guilty of assault, with the allegation that they intended to rape the woman deleted from the charge.
Sheriff Linda Smith remanded both men in custody ahead of a sentencing hearing next month.