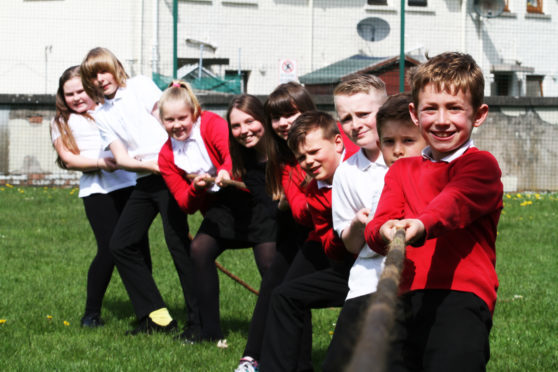 The young shoots of Scotland's Highland Games are growing stronger by pulling together as part of the drive to grow traditional sports.
With the 2018 season on the near horizon – Perthshire's Blackford event is the second of the year on May 26 – Angus is again leading the way in the effort to encourage a new generation of games athletes with sports sessions for the area's school children.
In the past few years, the committee of the Glamis Castle-based Strathmore Highland Games has been working hard to take the tradition on to the playing field of local schools and Newtyle primary pupils were the latest to tackle tug-o-war training in the Angus sunshine yesterday.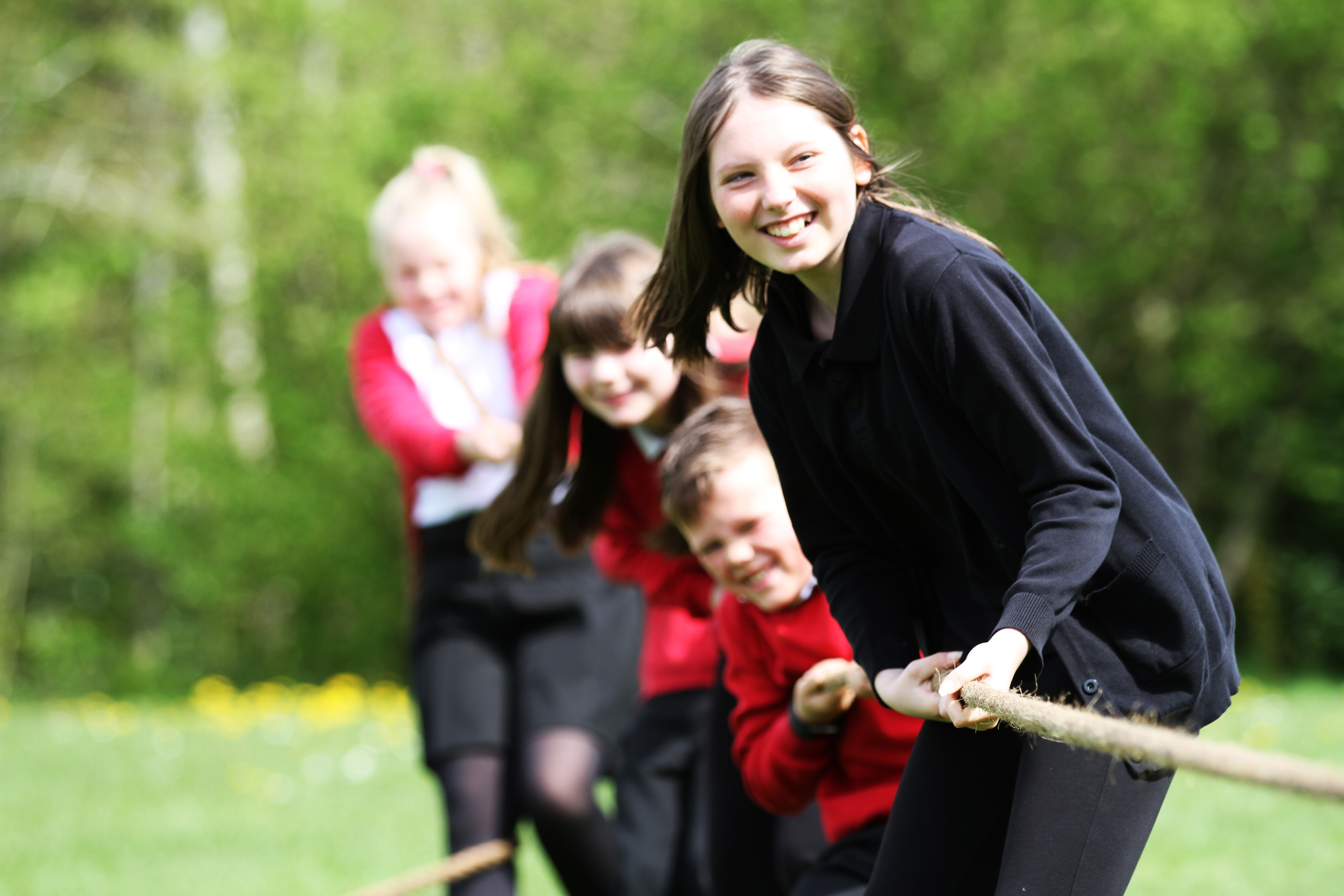 They are among seven schools being coached by Strathmore Games vice-chairman Alan Wood, helping the youngsters to make best use of mini highland games kits which have also been developed.
At secondary level, pupils of Webster's High School in Kirriemuir are also beginning their junior heavies training in events including the hammer and shot, hopefully leading to an involvement in the main June games.
Strathmore chairman Charlie Murray, who is also SHGA president, is hopeful the programme will reap dividends in the future, keep alive a tradition which generates an annual visitor turnout of 150,000 people and an estimated £25 million economic boost.
He is also fully behind a pilot proposal for schools in the Highlands to have sports such as caber-tossing and tug o' war taught in secondary school PE classes – a scheme which has also gained the support of the SHGA's Royal patron, Prince Charles.
"Highland games athletes have traditionally followed other members of their family into the sport, but that's happening less and we have been trying to encourage youngsters to get involved at an early age and hopefully go on to enjoy competing," said Mr Murray.
Lorna Cochrane of the Strathmore committee said: "We've a lot of things planned for our games this year to try and make them an even bigger attraction, and getting the youngsters involved is just another part of that."
Meanwhile, international trade experts from the UK Government are also set to attend gatherings across Scotland this summer.
West Aberdeenshire and Kincardine Conservative MP Andrew Bowie a parliamentary private secretary in the Department for Digital, Culture, Media and Sport, has been told the Department for International Trade will be represented at many events in a bid to assess what more can be done to support associated businesses.
Mr Bowie said: "Almost every one of these incredibly popular events is a beacon for the Scottish diaspora, who travel thousands of miles every year to take part in events while no doubt visiting family.
"We ought to celebrate this aspect of global community, while promoting the export potential of unique Scottish products."