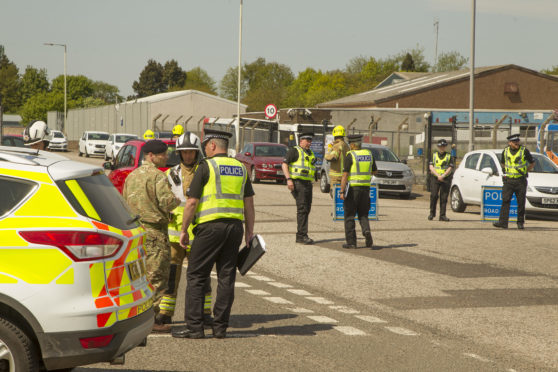 A live military device discovered at the Elliot Industrial Estate in Arbroath sparked a major emergency operation.
The area was thrown into lock down as eight businesses were evacuated on Friday.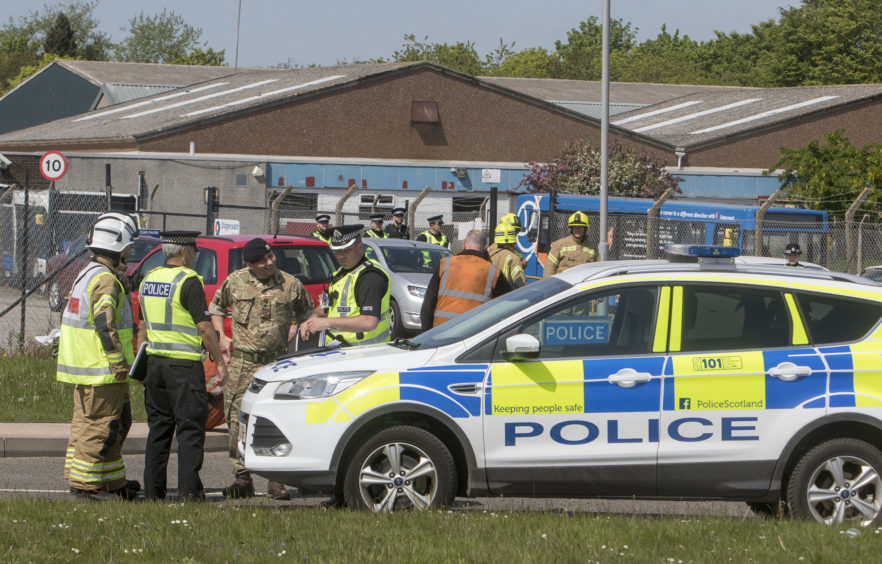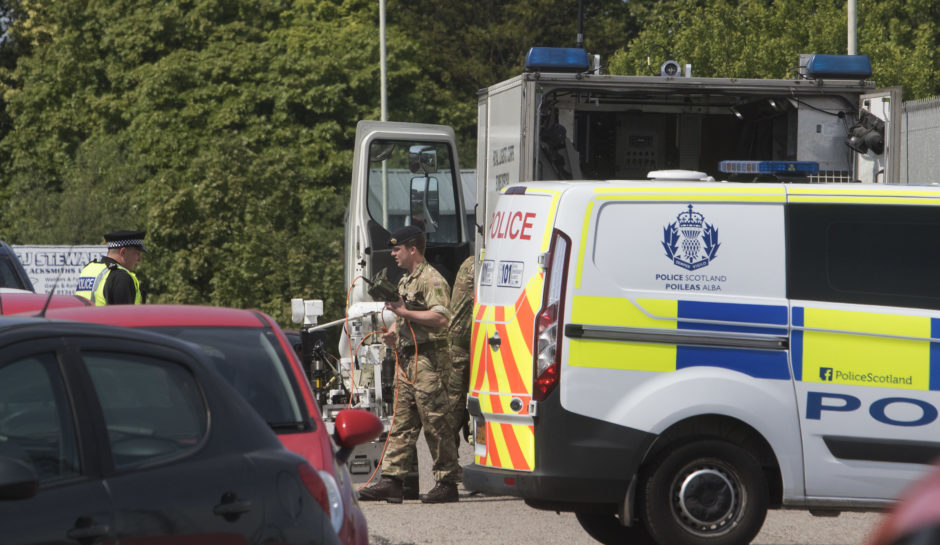 Scottish Fire and Rescue personnel, ambulance crews and a bomb disposal team from the Royal Logistic Corps descended on Peasiehill Road shortly after 12.30pm.
The ordnance was first discovered on Wednesday evening by an office worker, but the emergency services were only contacted on Friday morning.
Speaking at the scene, Inspector Steve Rose of Police Scotland, said the call came saying a member of the public had found "an explosive device."
He said: "The fire service and Explosive Ordnance Disposal (EOD) were called in to make the area safe, as a precaution, and eight businesses were evacuated.
"Everybody has been very helpful and patient. At no point was there any risk to anyone
"I urge the public to contact us immediately if they see anything suspicious, no matter what it is, and we will deal with it."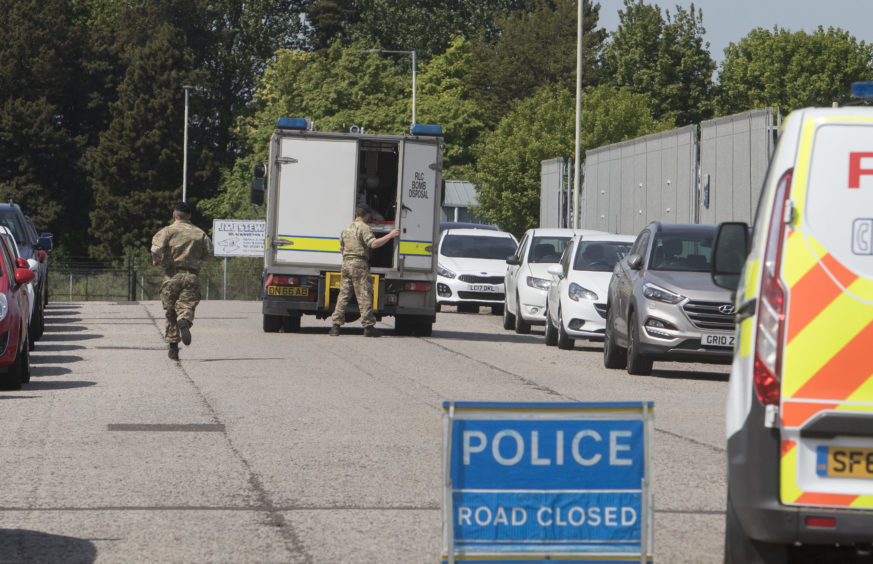 The ordnance, identified as "a live military device", was discovered by chance on a piece of scrub land by an office worker.
The worker, who did not wish to be named, said: "I was getting on my bike a couple of nights ago, put my feet on the grit bin when I saw what looked like a grenade.
"It was like a Cola can, slightly smaller, made of green plastic. It looked like an aerosol can with the top missing.
"I thought it might have been a toy but it slipped my mind.
"I saw two police officers this morning so mentioned it to them. I was worried I might be wasting people's time."
Shortly after 3pm station manager Steven Low, Scottish fire and rescue duty officer for Perth, Kinross, Angus and Dundee, said the area had been made safe and there was no concern for public safety.
He said: "It was a live, military device which has been removed from the area, which is now safe.
"It has been removed to be examined and exploded."
Among the business evacuated was the Stagecoach depot.
Kenny McWalter, operations manager, said they were asked to evacuate the premises shortly before 2pm.
He said: "We have about 40 staff and the police told us we had to evacuate the building.
"We have 50 buses which cover an area from Aberdeen to Perth so we are placing them at the bus station instead of the depot until this is over."
Wendy Morrison, assistant branch manager at Buildbase, added: "I came back about 1 pm and the street was closed off.
"We were told there was a suspicious package and there was a bomb disposal unit."