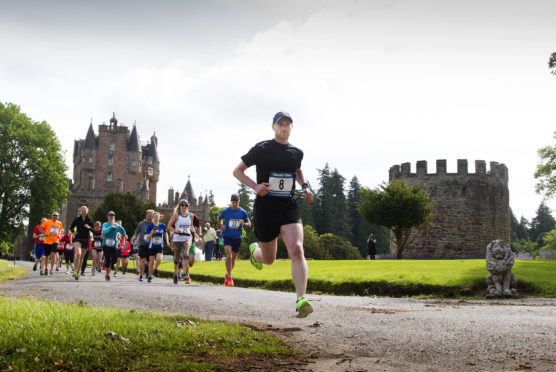 Hundreds of people took part in a Father's Day event at Glamis Castle to play their part in beating prostate cancer.
Organised by Kirriemuir Rotary Club, the fun cycle ride and 10k run was judged a resounding success.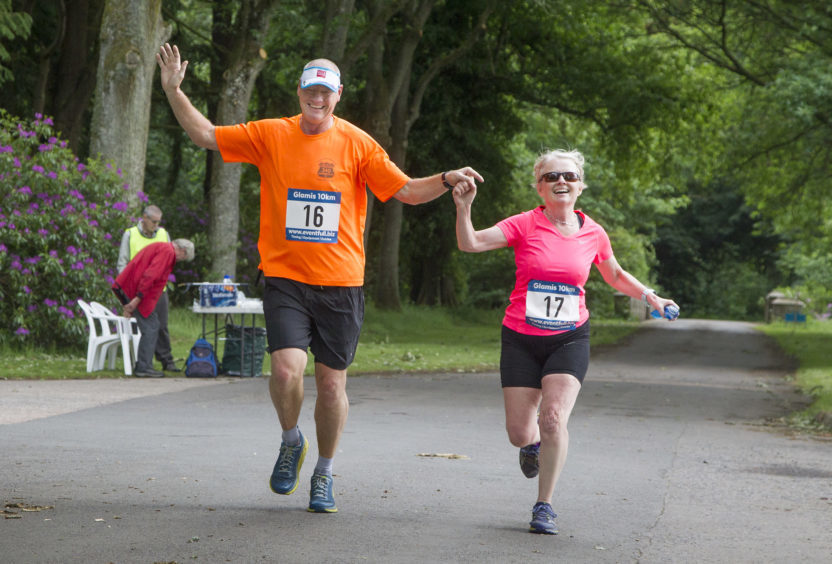 It was held to raise money for Prostate Scotland and was organised by the Rotary Club of Kirriemuir.
More than 600 people were in attendance, including 250 riders of all ages who went round the two-mile route.
Almost 100 runners also took part in the 10k run.
Bill Milne, Kirriemuir Rotary Club president, said: "This was a fantastic event and as usual we are so thankful to the Kirriemuir public turning out and being as generous as ever.
"On this Father's Day many fathers were out either cycling with their children or running and it was great to see so many with their picnics on the front lawns of the castle — a truly spectacular backdrop.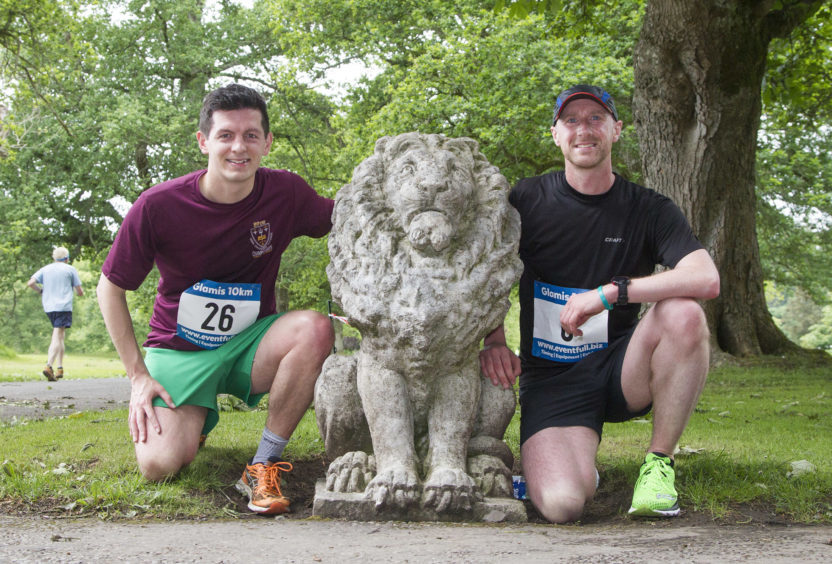 "Rotary agreed to support Prostate Scotland and how appropriate that this was on Father's Day.
"We all know friends and family who have suffered this cancer, some survived and some not.
"What we do know is that the more we can help with funding the quicker this disease may be eradicated or dealt with by better treatments."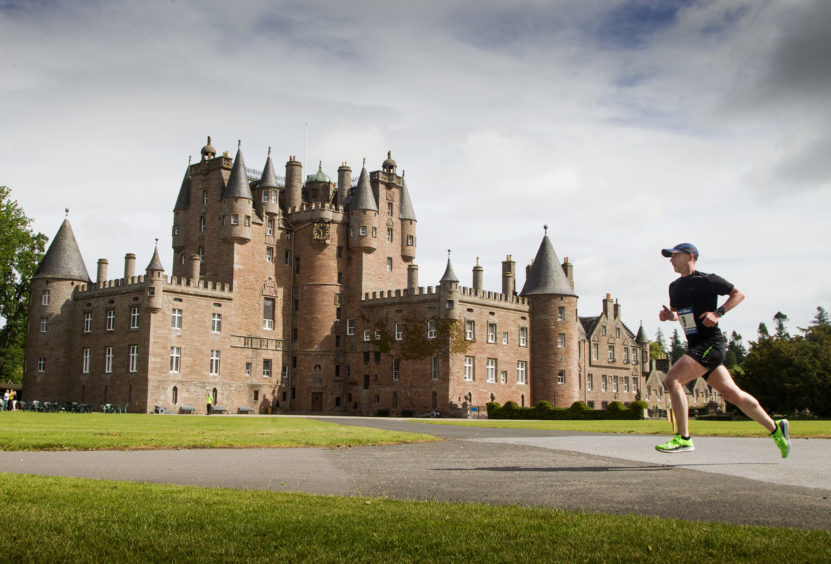 Prostate Scotland will be better off to the tune of over £1,000 following Sunday's gathering.
Adam Gaines, director of Prostate Scotland, said: "My colleague and I cycled the track and it was a wonderful experience, especially coming down through the arboretum with such spectacular trees.
"It was also pleasing to see so many families taking part.
"We are so appreciative of what the Rotary Club has done, especially as they also distributed well over 1,000 information leaflets about these problems that affect men."
Tommy Baxter, Glamis Castle manager said: "The castle believes in supporting the local community and charities when it can."
Many local cyclists came along and had free cake and drinks, courtesy of the Rotary Club and its supporters.
Mary Hopkins from the Inner Wheel Club of Kirriemuir said: "We all know someone who has been affected.
"The new developments, with laser surgery, are extremely exciting and we need to help the prostate charities get the equipment and the research required."
Elsewhere, 10 members of Broughty Ferry Rotary and friends cycled along the coast and over the Tay Bridge to raise awareness and funds.
Six members of Arbroath Rotary cycled 19 miles from their home town to Monifieth and back.
And two static bikes in the Co-op store in the Roods allowed Kirriemuir shoppers to cycle for a mile and make a donation.
The Rotary organisation held events around the whole of Britain and Ireland.
Anyone wishing to make a donation can do so by contacting Keith Hopkins on 07715 052718.