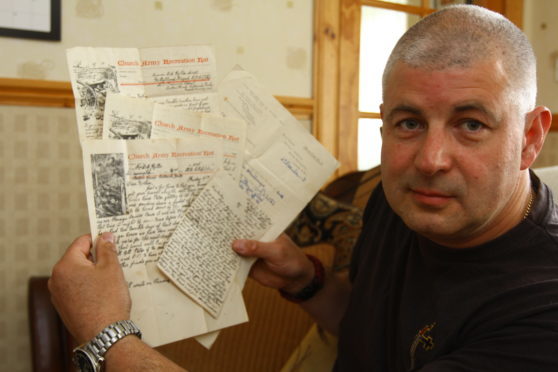 For weeks after being told he had fallen in battle, David Aitken Wyllie's father back home in Arbroath would scour papers with a microscope for a sign there had been a mistake.
Gunner Wylie died in one of the bloodiest operations of the First World War a century ago as the Allies sought to repel a major German offensive.
Although the tragedy was finally confirmed by a family friend who had seen his body, his great nephew Michael Robertson is determined to keep his legacy of heroism alive.
Mr Robertson, has an extensive collection of his great uncle's letters and other documentation carting his early optimism to later desperation to see an end to the conflict.
He said: "David Wyllie was an employee at Netherward Works in the town and was also a member of the Royal Field Artillery in the territorial army.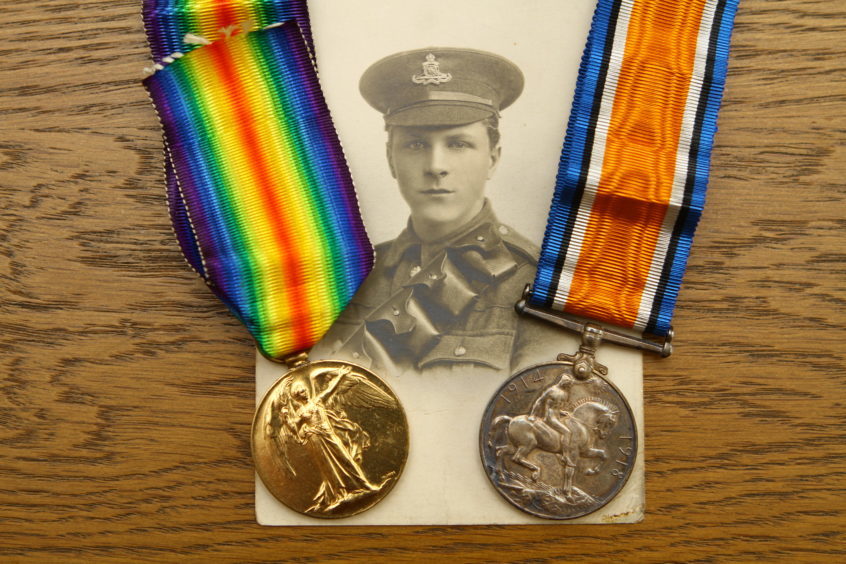 "He was an intelligent man, and when war broke out was selected for signal training but was not sent to the front until he was 18.
"When you read the letters home, they start out very light hearted, and David says he was excited at being in action for the first time, especially when a bullet went over his head.
"Over the two years he was in France however, the tone of his letters became darker.
"He had always started his correspondence asking after the family and what was happening in Arbroath.
"But in the last six months of his life, he stopped asking about family, and it was clear that he wanted to come home and was fed up of the war.
"He had been wounded twice in battle before, and although there is no record of the type of injuries he sustained, the second wound was serious enough for him to be sent to England for treatment, and then be given two weeks home leave to recuperate.
"My Gran spoke of how she remembers him coming home, his uniform still covered in mud from the front."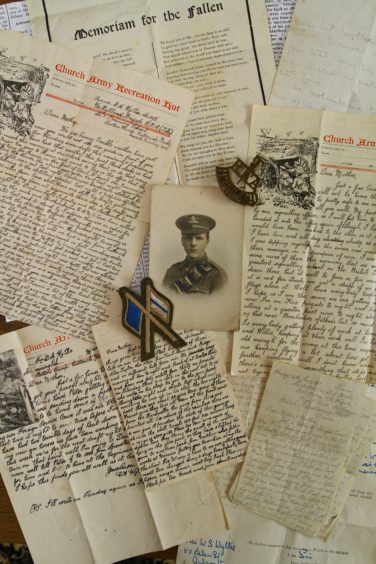 Gunner Wyllie's return to the front coincided with a major German spring offensive named Operation Michael, in which they sought to bring the war to a swift conclusion before American troops, who were beginning to land in significant numbers, could tip the balance of the conflict.
With the military situation becoming increasing desperate for the allies, Field Marshall Haig issued his famous order that there must be no retreat and each man must fight to the end.
Gunner Wyllie was killed in action in northern France on the June 26 1918, after he and an officer had gone to the forward positions.
Mr Robertson said: "After the family were notified, his father would read the paper every day with a magnifying glass in the hope that there had been a mistake and that David had suffered a head wound of some kind and was still alive.
"It was only after the war when someone who knew David came to the house and said he had seen David lying next to the side of the road with a neck wound.
"He had tried to rouse him, but it was clear that he was already dead."
Mr Robertson aims to keep the memory of his fallen relative alive in the family and hopes to pass on all of the documentation to his son in the future.