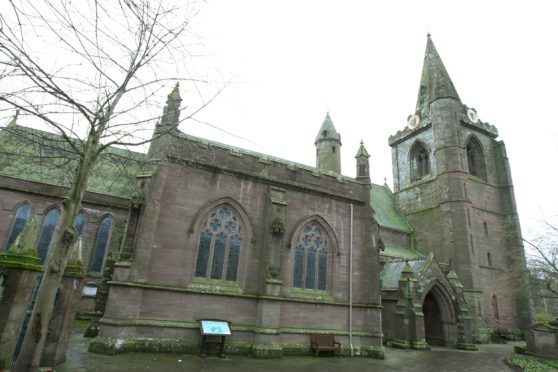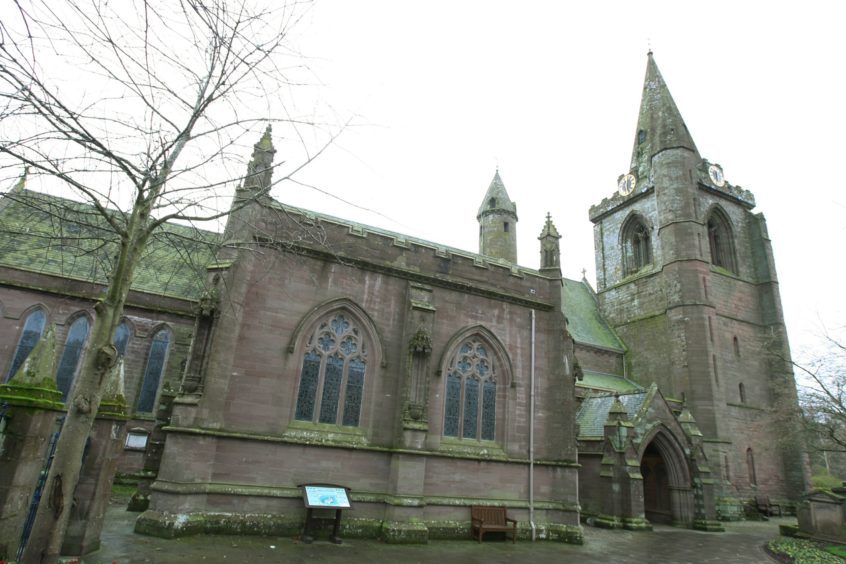 A pledge has been made that Brechin Cathedral's treasures will not be lost to the community if the historic building closes.
The cathedral currently carries a debt of £140,000 which includes £73,000 which was paid out to mend poor workmanship following botched roof repairs.
The financial position, along with a continuing decline in attendance and the impending departure of the minister, has prompted talks to seek a union with Gardner Memorial Church.
The building has a lot of historic material inside it including the 9th century St Mary cross, two Pictish stones, an 11th century Hogback and a 12th/13th century font.
A Church of Scotland spokeswoman said: "When church buildings are closed communion ware and other moveable items belonging to the congregation will normally go with the congregation to the congregation they unite with.
"In some instances, for example if the building is going to continue in some form of public or community use, certain fixtures such as war memorials or an organ will be left in the building or the congregation may decide to loan specific moveable items so that they might be displayed in their original setting.
VIDEO: CCTV shows youths starting fires and climbing over ancient features at Brechin Cathedral
"If fixtures are to be removed from a Listed church building then consent would usually be required from the planning authority."
Noman Atkinson, a life member of the Friends of Brechin Cathedral and Round Tower, said the historic building "should be retained".
He said: "Clearly churches will have to close, and local mergers will be essential to achieve this.
"While I fully understand the need for the affordability of future plans, surely there must be some recognition of the historical and artistic importance of the buildings in their care?
"Many churches are listed historic buildings, which brings some responsibilities, and it cannot simply be left to local presbyteries to decide on purely local grounds?
---
>> Keep up to date with the latest news with The Courier newsletter
---
"I can't believe that the Church of Scotland simply allows each local presbytery to decide on which churches to keep and which to close.
"Surely there is a more strategic view which lists the really important churches which should be retained, and Brechin Cathedral would be the obvious gem in Angus?
"I've seen several parish churches close when the nearby one which is kept is inferior in every way, and it inevitably is then put under pressure because the original decision was flawed."
Earlier this week it emerged that Brechin Cathedral is being plagued by fire-raising vandals running amok.
Shocking CCTV footage showed youngsters using the building as a playground including ripping down church notices and setting fire to them in the porch.
Teenagers have also been caught running over pews; climbing up to the choir loft and drinking vodka; smoking in the church; walking along the ledges of the historic stained-glass windows; and entering the pulpit and using a hymn book as a frisbee.
Graffiti has also been scratched on a church wall and extra security measures are now being put in place including anti-climb paint on gates and railings.