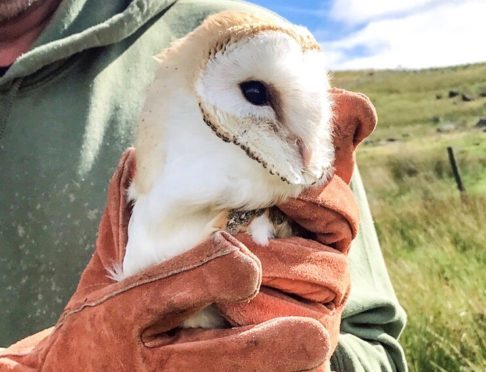 A young owl nursed back to health has been found flourishing in Angus after being successfully released back into the wild.
The barn owl, nicknamed Otto by his rescuers from the Angus Glens Moorland Group, was found malnourished and lying on the ground at the edge of a garden.
Sadly, Otto's sibling, who was lying next to him, had already died by the time he was found.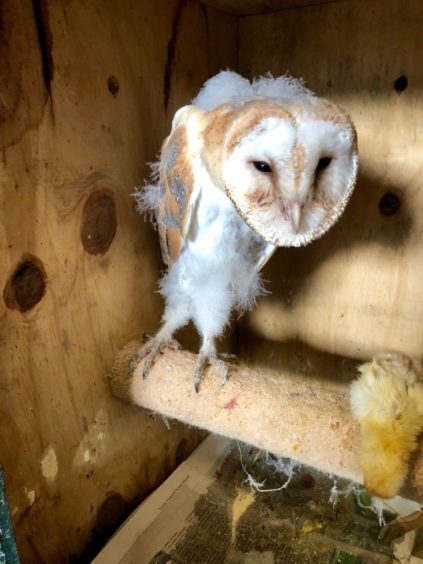 There are only believed to be around 4000 pairs of Barn Owls in the UK, and they are a protected species.
Seventy-five per cent of young die in their first year, so the intervention by the gamekeepers, who placed Otto in a special box to avoid him becoming accustomed to humans, was vital.
On the advice of a bird of prey specialist, the gamekeepers fed Otto diced rabbit and rat in between their work on the grouse moors.
Slowly but surely, Otto's condition continued to improve and after shedding his down feathers, he was ready to take flight under the watchful eye of his rescuers and was released in an area where barn owls had been known to nest.
Lianne MacLennan, Co-Ordinator of Angus Glens Moorland Group, whose members nursed the bird back to health said: "It's good to see Otto doing well and returning to the place where he was released.
"There have been quite a number of sightings of him now."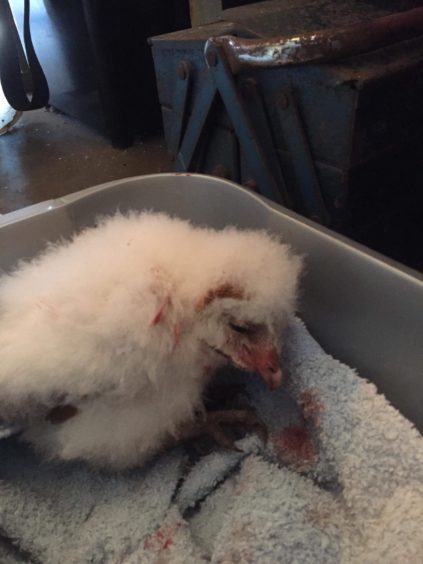 Gamekeeper Jason Clamp, who was involved in the rehabilitation, said: "When Otto started taking whole prey, I thought things were looking good.
"We were giving him mice and small rats to mimic what he would have naturally in the wild, and it was interesting watching his progress when it came to flying and feeding.
"It is great to see him back in the wild where he belongs now because we didn't know if he would make it. We'll keep an eye on him over the coming months."
Barn owls are mainly nocturnal, but may hunt before dusk, and around dawn when feeding their young.
Around 90% of a Barn Owl's diet consists rodents, including wood mice and brown rats, but there are regional and seasonal variations.