A Maggie's penguin purchased by a Brechin roofing firm will be a star attraction at the Chelsea Flower Show.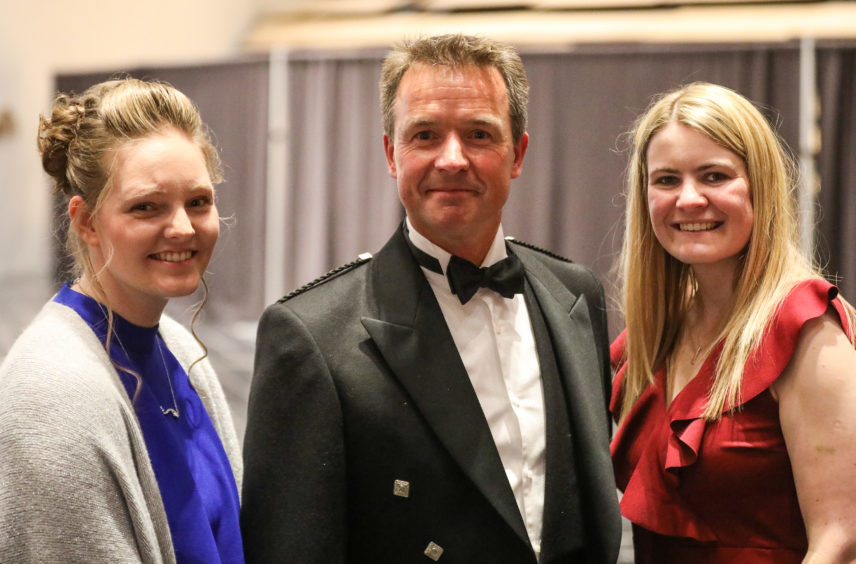 Forster Group sponsored Scotland's Sunniest City penguin before purchasing the statue for £6,500 on Monday night at Dundee V&A.
John Forster, chairman of Forster Group, said the penguin will now be put at the centrepiece of a Dundee display at the world's most most spectacular garden show.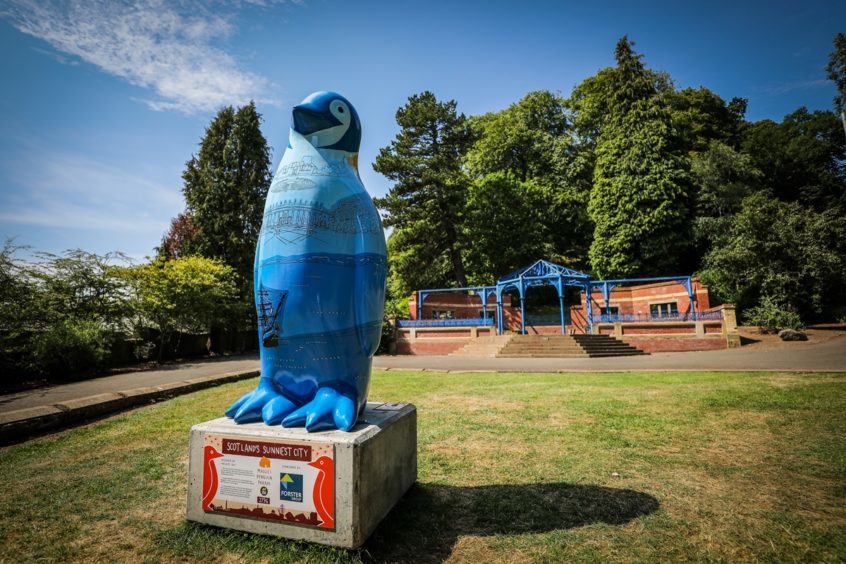 The firm is an award-winning provider of roofing and solar services and decided to sponsor the penguin because the design was lit in sparkling sunshine.
Mr Forster said: "It's a great design because it has some of the really iconic sights of Dundee on the statue including the Discovery ship and the V&A.
"We will bring it back to Brechin but it won't be staying in the town for too long because next summer it is going to take a trip to London.
---
>> Keep up to date with the latest news with The Courier newsletter
---
"We know somebody who has been successful in getting a garden into the Chelsea Flower Show in London next year and they have already decided to make their theme Dundee – Scotland's sunniest city.
"So they are going to make their garden down at Chelsea Flower Show and have asked to use the penguin."
Mr Forster was also part of the Brechin Community Penguin Group which successfully raised £6,000 to secure the sculpture Penguin Street for the town.
The community penguin was famously the subject of a tweet by Prime Minister Theresa May during the build up to the auction when she retweeted a pic of Angus MP Kirstene Hair next to the statue.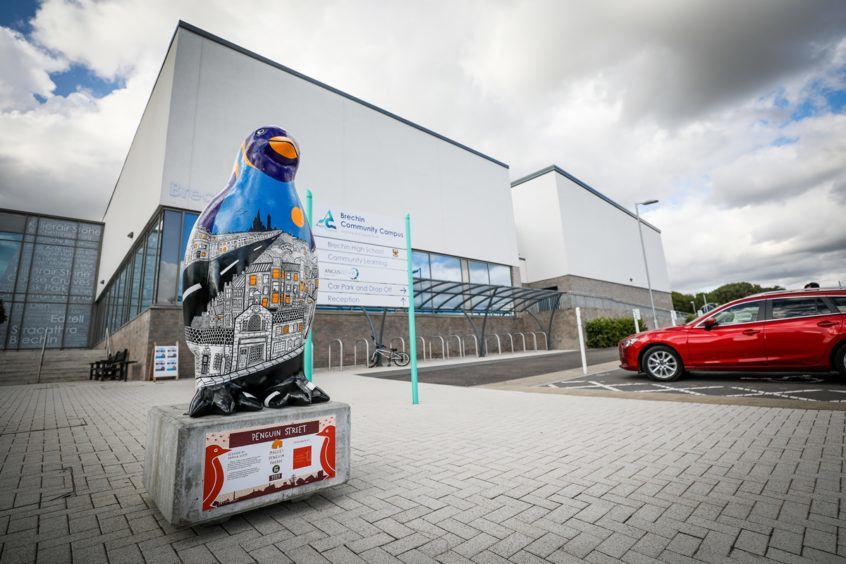 There are already plans being made for a welcome home party for Penguin Street which is expected to be displayed in different parts of Brechin before finding a permanent home.
Bidding for Penguin Street was extremely tense during Monday's auction at Dundee V&A because locals had raised £6,000 – which was the exact amount it sold for.
Mr Forster said: "If somebody had bid over the £6,000 we could have been in trouble but instead we were successful."
The Kirriemuir Regeneration Group also successfully bid £7,000 to keep the beloved Peter Panguin a feature of the town.
Over the past months there has been lots of work to bring the penguin back to Kirriemuir.
Raffles, bric-a-brac, auctions, sponsored walks and a sponsored exercise challenge built up the successful war chest.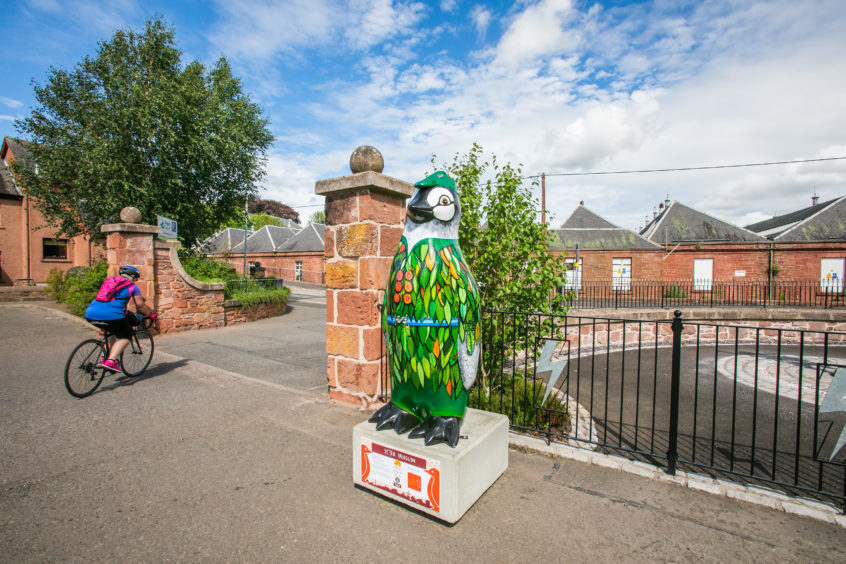 Although there were scenes of jubilation at Cafe Eck's in Kirriemuir where locals gathered to watch a live stream of the auction.
The event turned into a big party when the Kirriemuir Regeneration Group's bid was successful with locals jumping around and some reduced to tears of joy.