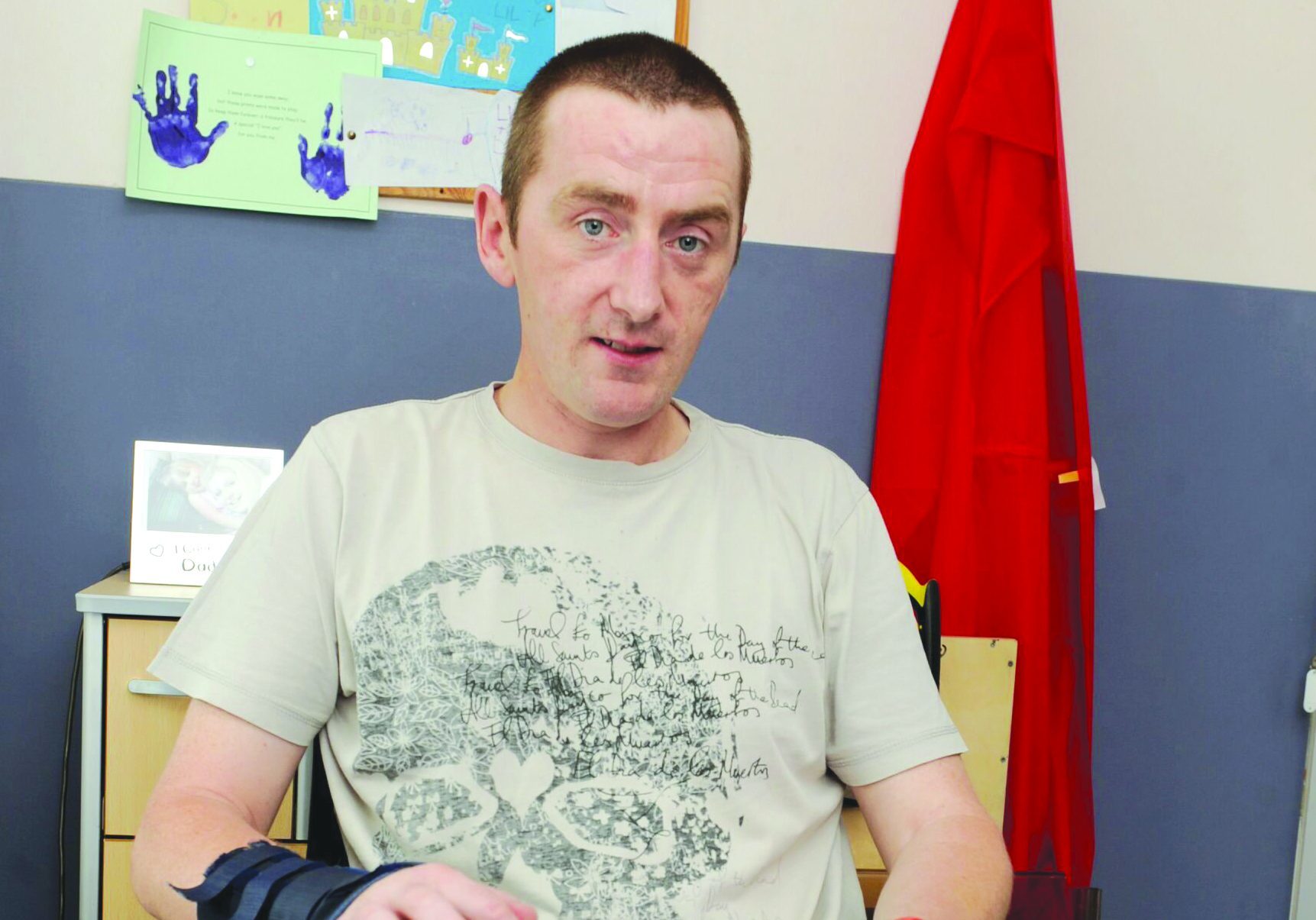 A war veteran amputee who lost a limb in an Angus road accident has avoided going to prison for an "utterly vile" sex offence which included sending an OAP an indecent image of himself.
Greig Yorke from Carnoustie will spend three years under a tightly-controlled community order and have his name added to the Sex Offenders' Register for the same period after an offence branded "difficult to comprehend" by a sheriff.
Yorke, who served with the Royal Engineers in Bosnia, lost part of his leg after being knocked down by a car on the A92 south of Arbroath in June 2013.
The 44-year-old now suffers from post traumatic stress disorder and receives disability benefits. He was spared jail after Sheriff Derek Reekie at Forfar said limits on the length of sentence he could impose would send out the wrong public message over the severity of the offence.
Yorke, of Carnoustie, had previously admitted a summary complaint relating to the incident at his home address in April 2016 in which he coerced the 70-year-old woman into looking at indecent images and sent her a photo of his private parts, as well as disgusting text messages.
Yorke's solicitor said he had been heavily under the influence of alcohol at the time and was remorseful for his actions.
The sheriff said: "It is utterly vile behaviour and extremely difficult to comprehend.
"Clearly the court has given serious consideration to a custodial option.
"Given that you pled guilty at the earliest opportunity and have not served a custodial sentence before, the outcome would only be a short sentence.
"The interests of the public are better served by an alternative community-based disposal involving a number of requirements, but I make it absolutely clear to you that this is a direct alternative to custody," said Sheriff Reekie.
Yorke must participate in the Tay Project sex offender treatment programme and will be subject to a range of strict controls, including a ban on having any contact with known sex offenders.
He must also inform his supervising officer of any new intimate relationships which he forms, cannot access the internet without express written approval, and must not install encryption or deleting software on electronic devices.
Any device owned by Yorke must also be notified to the police and fitted with monitoring software.
The incident which led to the accused's amputation happened as he walked home along the  dual carriageway in the early hours of the morning at the beginning of June 2013 after he had been assaulted in an Arbroath pub.
Police found him on the road and took him to a cycle path, but after a fruitless search following further calls from concerned motorists, Yorke was then hit by a car a few miles south of Arbroath
A passing driver used her ID lanyard as a tourniquet before Yorke was taken to Ninewells and placed on life support, prior to a subsequent amputation of his lower left leg.