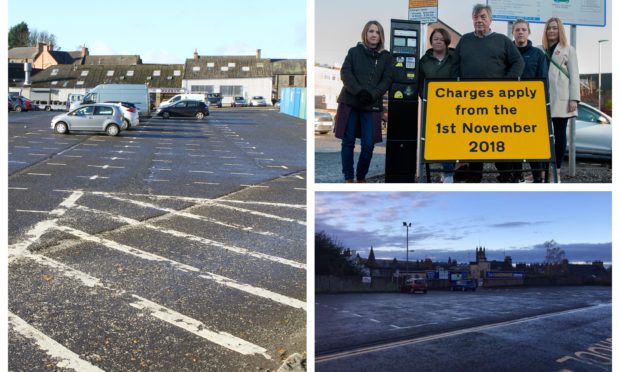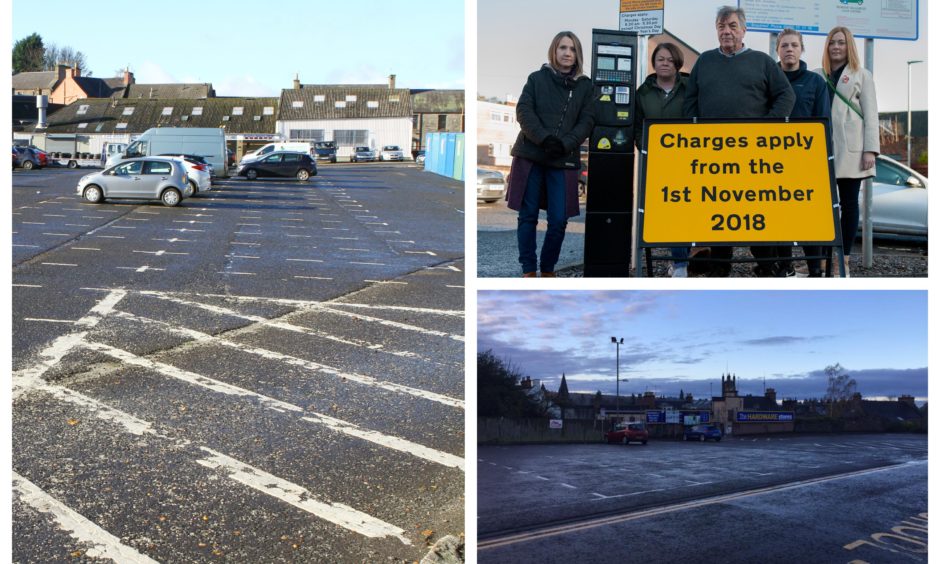 Campaigners have accused Angus Council of "cutting off their nose to spite their face" in the continuing row over the introduction of off-street car parking charges.
A plea for the covers to be put on the controversial meters for the festive season has been ignored by council administration leader David Fairweather in a response to Kirriemuir businessman Barrie Ewart.
The call followed two meetings at which business owners spoke of the crippling effect of the charges on their trade in the important lead up to the Christmas shopping period.
Arbroath West and Letham Independent Mr Fairweather had previously emphasised the charges, introduced on November 1 and projected to bring in £700,000 a year, are "here to stay".
Mr Ewart said the leader's email reply to a call for festive season relief from the charges had offered no hope of Angus following neighbouring Perth in a partial relaxation of fees.
---
>> Keep up to date with the latest news with The Courier newsletter
---
"The leader of the council has not addressed any of the issues or responded to any of the suggestions we made," he said.
"He is not interested, he has his head in the sand.
"The council is looking more and more stupid the more they ignore this and with this response, the leader is backing himself into a corner where he can't back down without losing face.
"If he really wants to show he is a person who respects the electorate he will cover over the meters, maybe not permanently but at least to help over the festive season."
Mr Fairweather made no reference to parking charges in his response, suggesting to Mr Ewart it was "unfortunate" he had not attended last week's bi-annual meeting of Angus community councils where the "true extent of Angus Council's financial position was highlighted in full detail."
"Our officers also highlighted the tremendous work in the many areas in which they have to operate whether it be statuary (sic) or not."
He added: "All issues in Mr Ewart's email will be addressed in the appropriate manner.
"I have no wish to become involved in Mr Ewart's slanging match as this serves no one.
"I reiterate that due to severe financial pressures it is regrettable that council elected members at the budget process had no alternative but to reintroduce parking charges to safeguard other essential services."