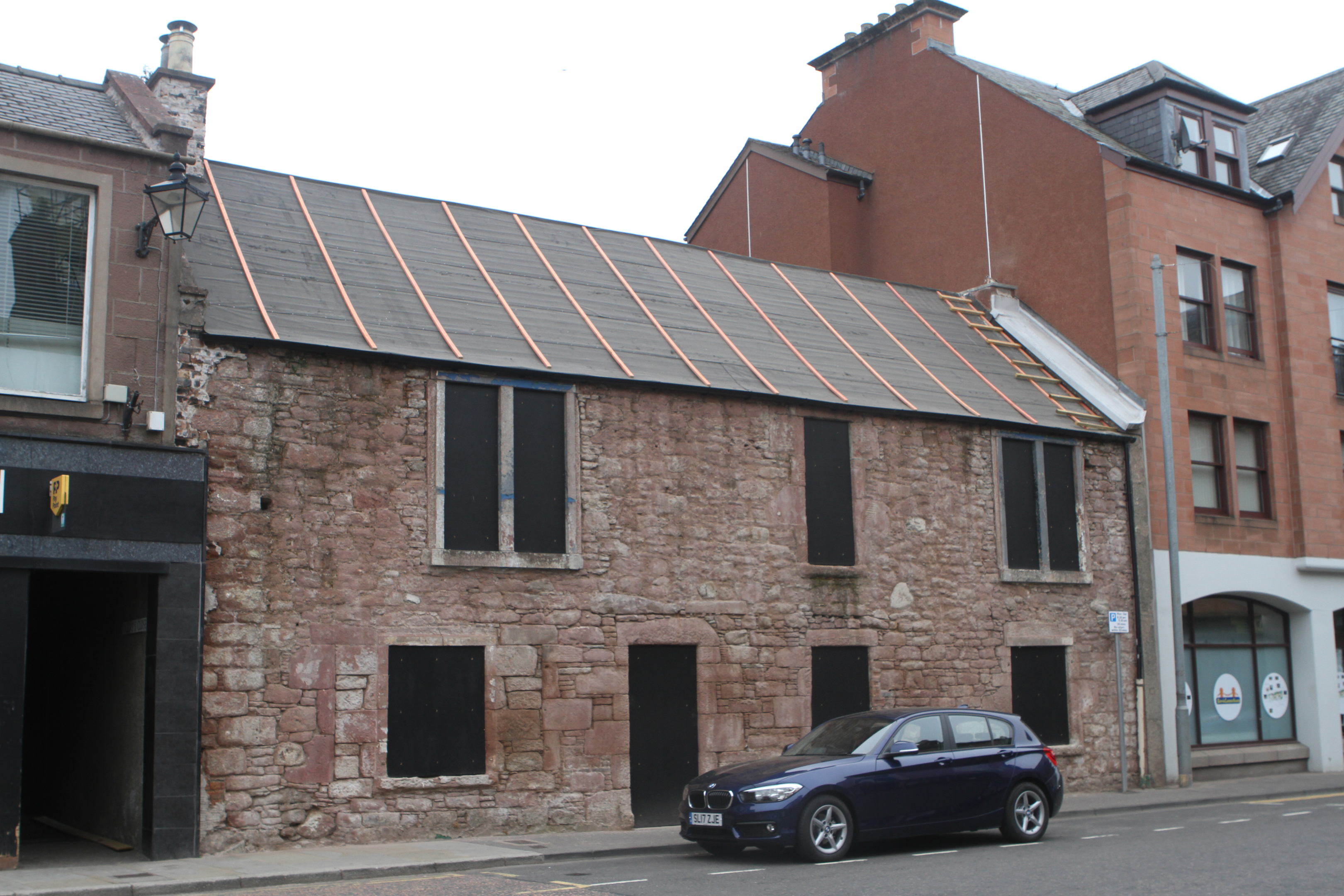 A red flag warning over an unpaid direct action bill has been placed on Kirriemuir's town centre Hooks Hotel building in the latest twist to the saga surrounding the site.
As the future of the stripped-out listed building remains shrouded in mystery, Angus planners have lodged a Land Registry notice which will alert any potential purchaser to the near £9,000 still owed by a developer after the council stepped in to make the property safe.
Hooks was bought by Fife businessman John Cape for a planned million pound-plus commercial and residential conversion alongside the development of other housing behind the prominent Bank Street property.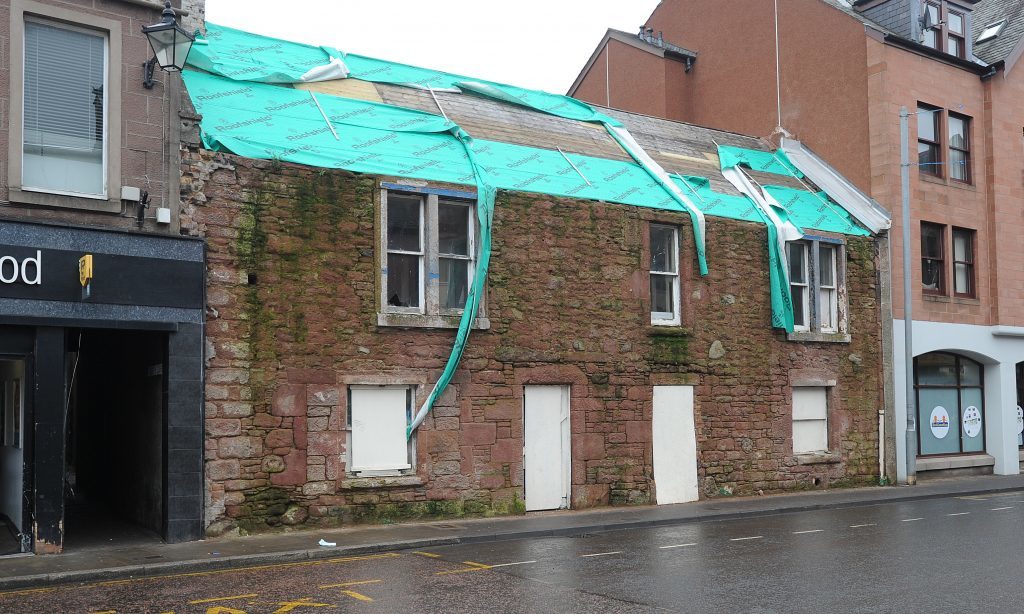 The developer hoped to gain grant support through the seven-figure Kirriemuir CARS heritage scheme but became embroiled in a row with the authority and claimed he had lost out on vital cash due to "red tape and manipulation".
---
>> Keep up to date with the latest news with The Courier newsletter
---
Safety concerns led to the council carrying out £8,875 of direct action works on the C-listed building in the middle of last year and Mr Cape was ordered to pay up after an unsuccessful appeal to Scottish ministers against what he claimed were excessive and unnecessary costs.
Kirriemuir Conservative councillor and Angus Provost Ronnie Proctor said: "It is a tooth gap in what is now an iconic town centre and it is a real shame for Kirrie.
"This has been ongoing since the CARS project started in 2013 and it's a building that could be used for business or a community project.
"It's so unfortunate because this is a prime site in Kirrie and nothing has come of it over all this time.
"Kirrie has recently been highly commended in the great British high street awards and it certainly wouldn't have hampered their chances in the competition if this building had been successfully developed and wasn't the gap it currently is."
Angus development standards committee councillors have been told the unpaid direct action bill had been attached to the Land Registry entry for Hooks.
The building is not currently on the market, but the council's intervention could have a bearing on any future disposal.
"A letter has been sent to the site owner's solicitor requesting payment but no response had been received," said the latest enforcement update.
"An appropriate notice has been registered with the Land Registry.
"This will be triggered in the event that the site owner attempts to sell the property without paying the costs.
"This item will remain on the enforcement update until costs have been recovered."
Mr Cape did not respond to attempts to contact him.