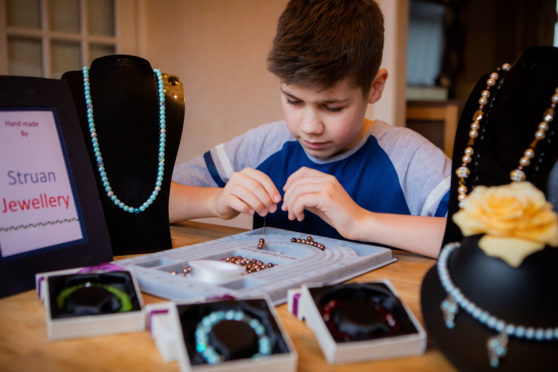 An enterprising Tayside youngster has turned his interest in jewellery-design into a thriving cottage industry which is raising funds for children living with kidney conditions.
What started as a pastime during sleepovers at his granny's house when he was seven has blossomed into a lucrative hobby for Struan Butler.
Now 12, his attention to detail and love of the intricate bead work resulted in him gaining his first wedding commission for a bridal party earlier this year to create bracelets for four bridesmaids and two flower girls.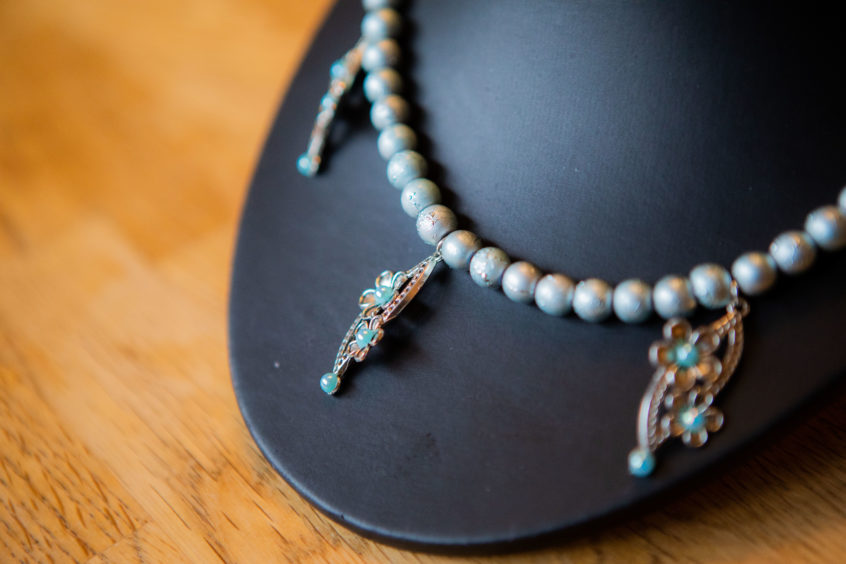 Struan, a first year pupil at Forfar Academy, now sells his work at local craft fairs after personally sourcing the coloured beads needed for his creations.
His proud mum, Cherie, explained: "My mum, Vicki Farquhar, loves making jewellery and it was when Struan was staying for a sleepover that he saw what she was doing and asked if he could have a shot.
"He sells his pieces at Christmas fairs and craft fairs and everyone is astonished about his work.
"He also donates a percentage of his profit to Kidney Kids Scotland."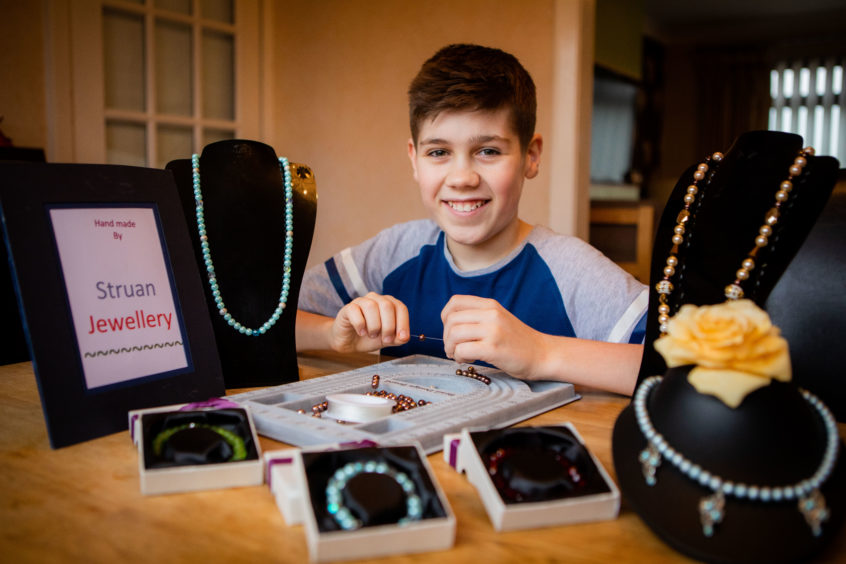 Cherie explained Struan chose to donate funds to help children living with kidney conditions as his older brother, Adam, had one of his kidneys removed when he was 11-years-old.
The Scottish charity is the only one which supports children with renal/urology illness and their families. Its main aim is to enable children to receive treatment as close to home as possible.
Cherie continued: "Adam, who is now 16, is the reason why he donates to Kidney Kids Scotland.
"He was very ill when he was 11-months-old and it was discovered one of his kidneys wasn't working properly.
"He eventually had the kidney removed when he was 11 and he's great now.
"He didn't need dialysis but was very thin."
As Struan is too young to have his own website, he has set up his own Facebook page, Struan's Jewellery, which showcases some of his creations, from bracelets and necklaces to pendants and ear-rings.
His entrepreneurial flair was demonstrated when he was a pupil at Whitehills Primary School in Forfar, making loom bands and key-rings with some of his friends.
He is now hoping to use his interest in design and his love of technology to build on his business success.
He said: "This year I have done a Christmas market in Forfar and two in Kirriemuir.
"I stock up at a beads fair in Perth and enjoy being able to make something out of them.
"I was a bit nervous when I got the commission for the bride but she was delighted with the bracelets."
A member of the 6th Forfar Scouts, Struan is now putting his artistic talent to good use as he is working on stage one of his hobby and craft badge.