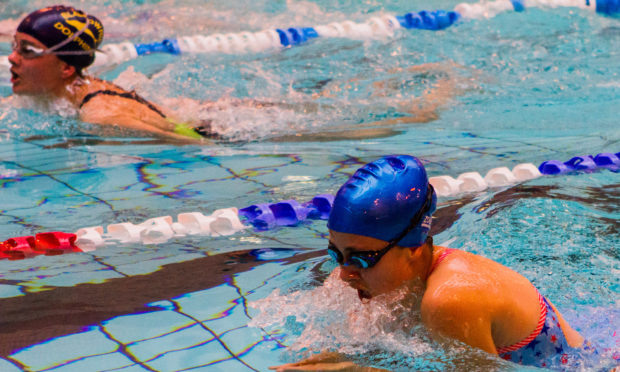 Figures released by Angus Council detailing environmental health checks at public and private swimming pools have revealed standards are consistently slipping.
Findings contained in a Freedom of Information Request for the last three years reveal the level of "satisfactory" inspections carried out by the local authority's environmental health officers fell from 90.7% in 2016 to 84.7% in 2017 and 81.9% last year.
Pool and spa facilities at a number of exclusive resorts have closed to the public to allow action to be taken.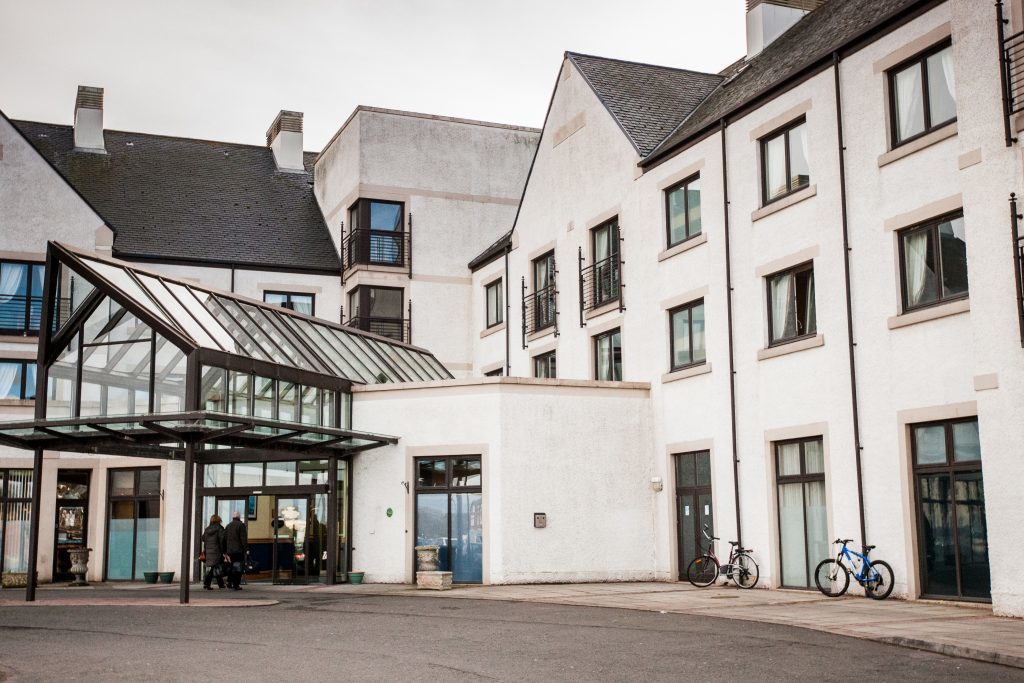 At Club Carnoustie at the luxury Carnoustie Golf Hotel, of the 12 inspections only one came back with a satisfactory result.
Staff were advised to close the spa pool on three occasions – on April 13 2017, almost exactly a year later on April 12 2018 and again on October 30 2018.
Gordon Mackintosh, general manager of the Carnoustie Golf Hotel & Spa, explained Club Carnoustie has a robust health and safety policy which includes the monitoring of water quality.
He said: "Water checks are carried out at regular intervals throughout each day, backed up by monthly testing by an independent external contractor, the results of which are shared with Angus Council.
"The health and safety of our clients and staff is our first concern in all areas of our business."
The Piperdam Golf and Leisure Resort at Fowlis had 12 inspections in the three-year period – seven satisfactory, five unsatisfactory.
These included an inspection on February 19 2018 which found there was no chlorine present in the pool.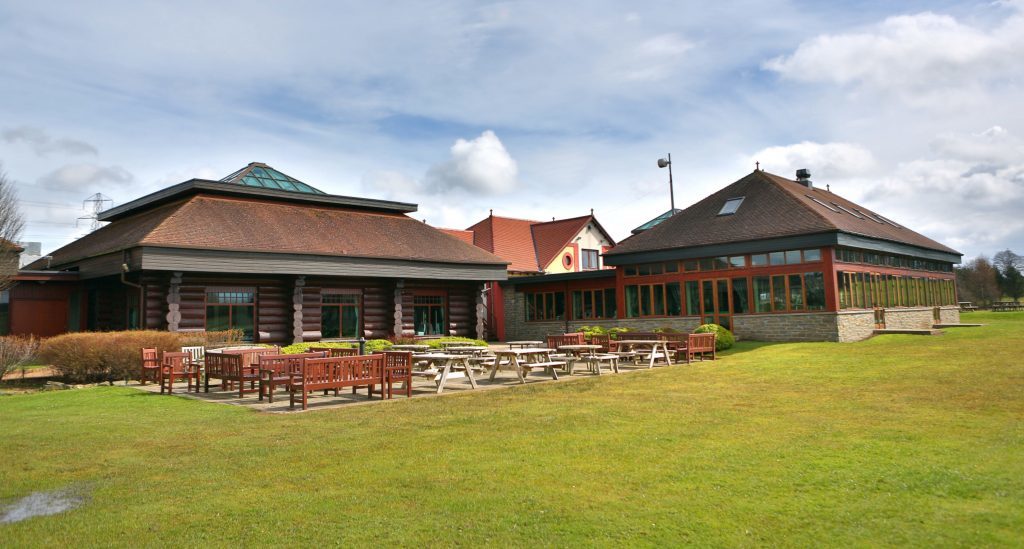 Staff agreed to close the pool immediately, a follow-up email was sent to management highlighting the seriousness of this as well as concerns regarding staff training.
A follow up phone call and visit were made and vast improvements were noted with no further issues detected.
Commenting on the pool closure Shaun Anderson, golf and leisure manager at Piperdam, said: "We had an overnight equipment failure which caused the chlorine to fail.
"We reinvested in equipment and there has never been an issue since.
"We have had impeccable results since then. I am very happy with the pool practice. Unfortunately on that occasion there was an equipment failure, it was rectified and processes are in place to make sure it does not happen again."
The spa at the David Lloyd Leisure Limited at Ethiebeaton Park, Monifieth was closed to the public on August 20 2018 following an inspection which found too high chlorine levels.
Out of the 24 inspections at the complex, 15 were satisfactory and nine unsatisfactory.
A spokesman for David Lloyd Dundee said: "Health and safety is our number one priority and all our pools and spas are subject to rigorous and frequent checks in line with the Pool Water Treatment Advisory Group (PWTAG) guidelines.
"It is normal for chlorine and phd levels to fluctuate in all spas and swimming pools throughout the day, which is why they are continually checked and remedial action is taken to ensure they stay within a safe level.
"If any readings are outside of the normal levels, we would immediately close the facility.
"As the club was closing late in the evening of August 19, the chlorine levels in the spa were found to be slightly raised above normal limits.
"Therefore, when the club opened the following day, the spa remained closed so we could take remedial action and re-test the water.
"The results were then found to be normal and the spa was reopened at 11.30am for the day.
"The council have not been in contact with concerns following any other of their inspections.
"We want to reassure our members we would not allow any of our facilities to be used if there was any doubt as to their safety."
Another pool flagged up as not making the grade was that at the luxury self-catering development at Balbinny, near Aberlemno.
Of its 10 inspections, six were "unsatisfactory".
High levels of alkalinity were noted on five occasions with the pool closed to the public after an inspection on April 13 2018 found high chlorine, pH and alkalinity levels.
Staff were advised to close the pool for maintenance before the spa was allowed to open again.
Balbinny Farms Limited was contacted for comment but had not replied at the time of going to press.
Local authority pools fare well in report
As well as private swimming pools and spa facilities, results for tests carried out at sports centres run by AngusAlive, the culture, sport and leisure trust which runs facilities on behalf of Angus Council, were also included in the FOI data.
Arbroath Sports Centre had seven satisfactory and one unsatisfactory inspection; Brechin Community Campus had two satisfactory inspections.
Carnoustie High School recorded 46 satisfactory and four unsatisfactory inspections, with the pool closed on July 23 2018 for remedial action after a "bacterial failure".
Forfar Community Campus had a 100% satisfactory record for its 14 inspections as did Webster's High in Kirriemuir with its 12 inspections; Monifieth High had 60 satisfactory and one unsatisfactory inspection; Montrose Sports Centre 10 satisfactory and two unsatisfactory.
A spokesman for Angus Council said: "Angus Council Environmental Health staff perform tests for water quality at public and private swimming and spa pools on a regular basis.
"Where tests indicate that water quality may not be satisfactory suitable remedial action is taken."
An AngusAlive spokesman added: "AngusAlive has its own checking protocols, undertaken regularly throughout the day to monitor water quality at our sites, as well as a monthly water sampling service for swimming pool water by external experts."