Angus school pupils united with the army for a special concert on Tuesday.
Carnoustie High's Brass Band were treated to a military masterclass when 40 members of the Royal Marines Band visited.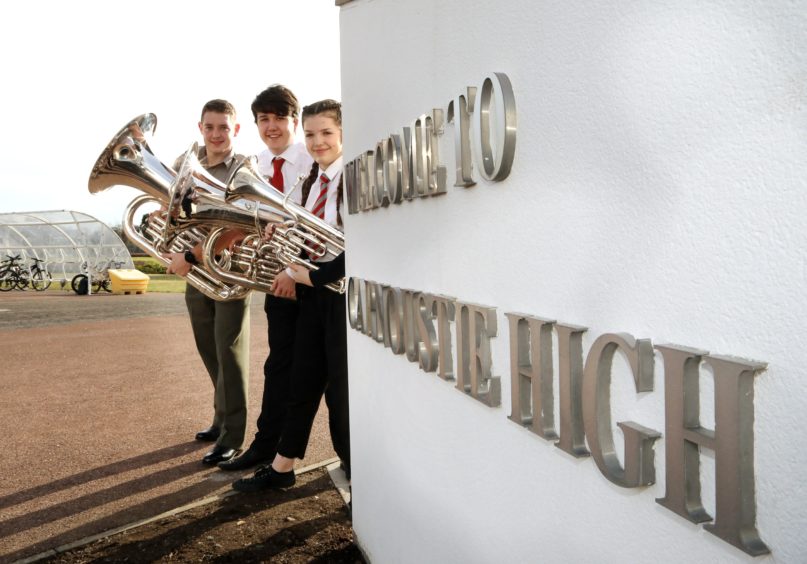 The school has forged a strong relationship with the Royal Marines at RM Condor near Arbroath through local recruitment services.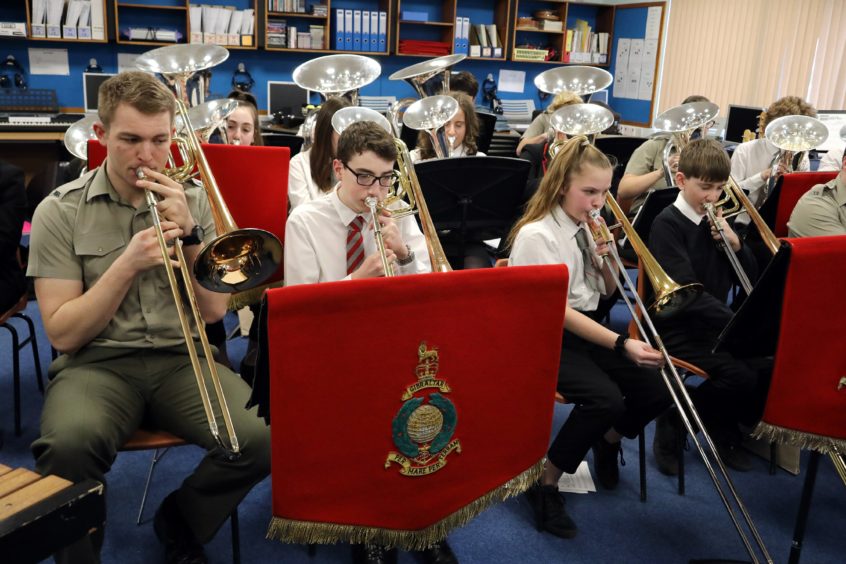 Having learned of the school band's burgeoning reputation, the band delivered a masterclass in the school followed by a concert.
Both bands spent much of the day rehearsing.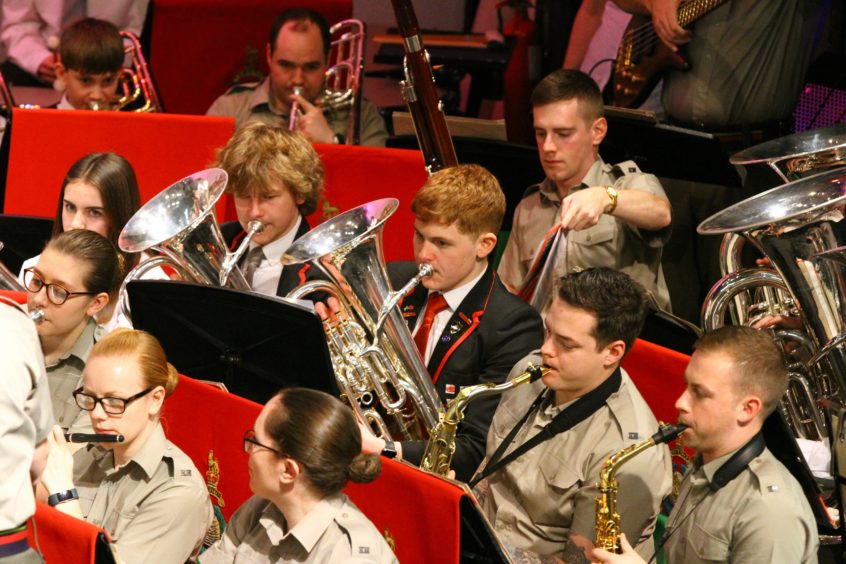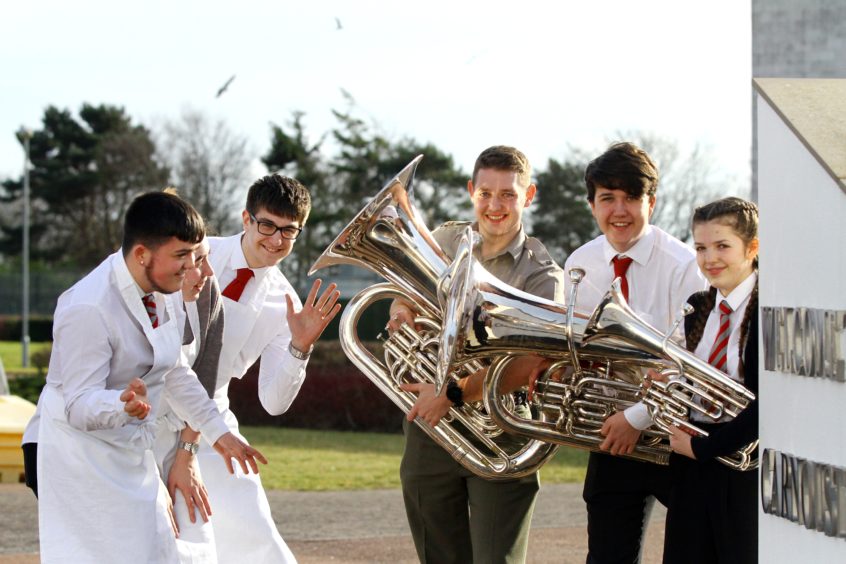 As well as brass band classics, the musicians did covers of the music of Andrew Lloyd Webber – from Jesus Christ Superstar to Phantom of the Opera.
Carnoustie High's deputy head teacher Ken Bygroves said: "It came from a local recruitment day. They have come in and instructed some of the pupils, got to know them, have given some performances to the junior years."
He added that it would be interesting to see "how they can take it on to the stage and use the skills they've learnt" from the military band.