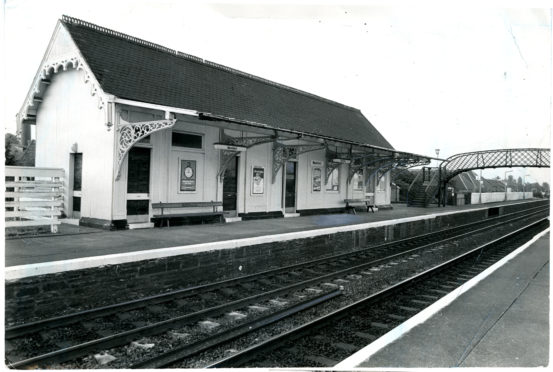 It is the long-lost Angus rail station which has travelled almost as far as the trains which once visited its platforms.
Monifieth's former railway station is celebrating 30 years since it moved to its new home after being saved from demolition.
The station has been standing at Birkhill on the Bo'ness railway since 1989 after being closed and boarded up in 1988 at Monifieth due to falling passenger numbers.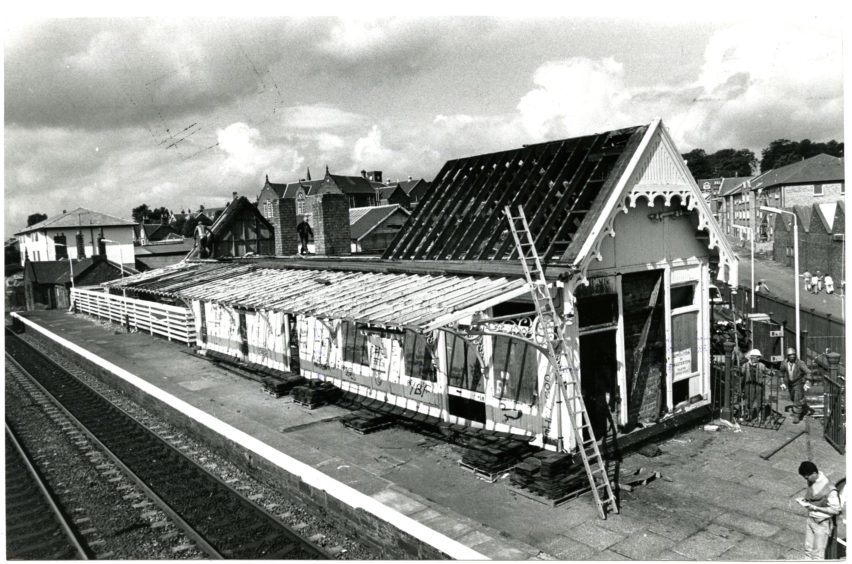 The station was opened in October 1838 on the Dundee and Arbroath Railway and it was thought the wooden building would be demolished before the Scottish Railway Preservation Society (SRPS) stepped in to save it.
The station was dismantled and taken by lorry to Glasgow where it was re-erected to become part of the SRPS display at the Glasgow Garden Festival in 1988.
The station was again homeless following the festival's closure but its future was secured with the help of Central Regional Council.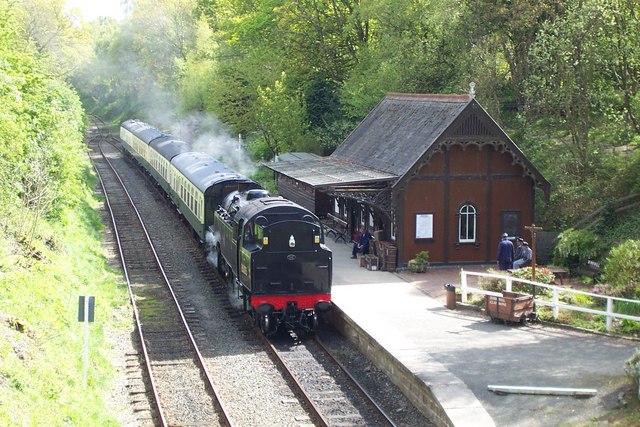 The station was again taken down and transported to the SRPS railway line on the shores of the Forth at Bo'ness where it was rebuilt as their Birkhill station.
It officially opened, along with an extension to its railway, in March 1989 just a year before the removal of a local passenger service to the intermediate stations between Dundee and Arbroath in May 1990.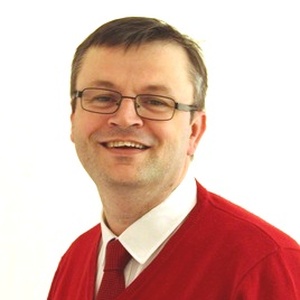 Angus rail enthusiast John Ruddy said: "Although it's obviously good that facilities are modernised, its also important that we preserve the past, and it's great to see that Monifieth station still has a useful role to play.
"The fact that even 30 years after leaving Angus, it is still in excellent condition at Birkhill on the Bo'ness railway is a testament to the volunteers of the SRPS.
"Although, with all the new train services now calling at Monifieth, ScotRail may need to ask for it back."
Birkhill has since become a favourite with film-makers and took centre stage in Victorian costume drama TV series The Secret Agent in 2016.
The traditional waiting room and platform of the pretty countryside train station, as well as one of the line's steam locomotives and vintage carriages, featured as 19th century London settings.
SRPS Railtours have been offering scenic days out by rail for almost 50 years and the former Angus building remains hugely popular.
The regular trains from Bo'ness pass the old town docks and travel along the foreshore of the River Forth before stopping at Kinneil Halt.
The track then heads south west at higher level, offering glimpses of the oil refineries at Grangemouth, before turning inland to Birkhill Station.
From Birkhill Station, passengers can visit the nearby Birkhill Fireclay Mine.