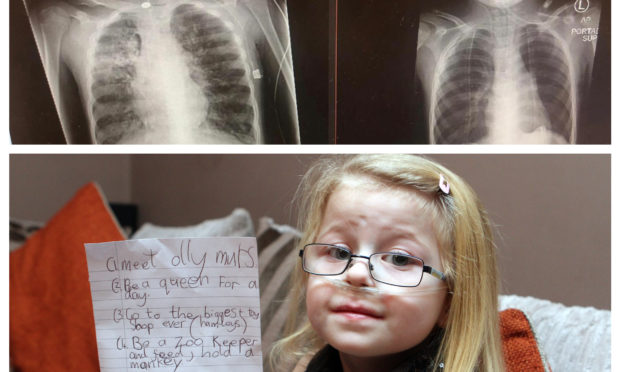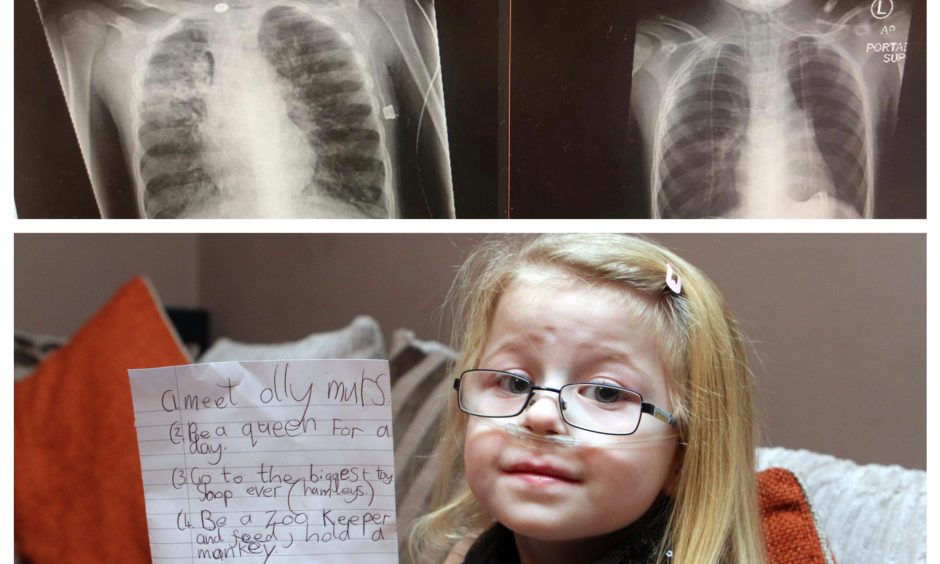 Angus youngster Ruby Walker and her family have received the best belated birthday present they could hope for after the 10-year-old received a new set of lungs in a life-saving transplant.
Less than a week after she turned 10, specialist surgeons at Newcastle Royal Infirmary performed the organ transplant on the brave Arbroath primary pupil.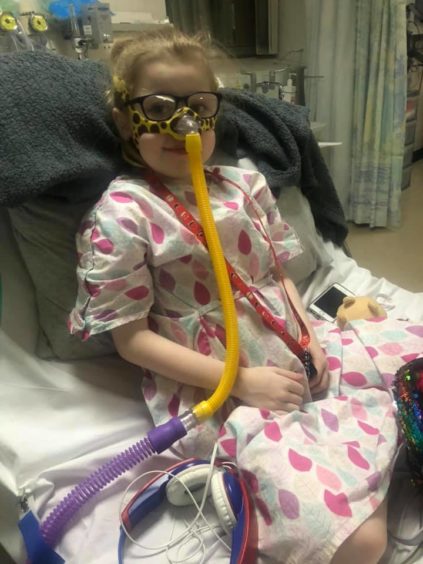 The long-awaited lungs finally became available through what her mum Diane has described as a "truly selfless act" by the donor's family.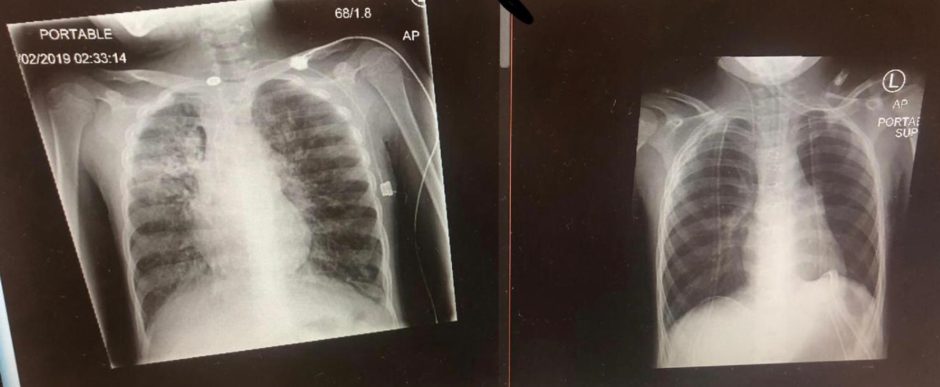 Ruby's story captured hearts after the popular Hayshead school youngster drew up a bucket list which led to a meeting with pop favourite Olly Murs.
She has since had to battle a series of health setbacks during more than 100 days in hospital, including suffering a collapsed lung at Christmas.
Diagnosed with cystic fibrosis at the age of just two weeks, Ruby was finally given the news that donor organs had been found and after undergoing the delicate operation her family say the early signs are that it has been a life-changing success.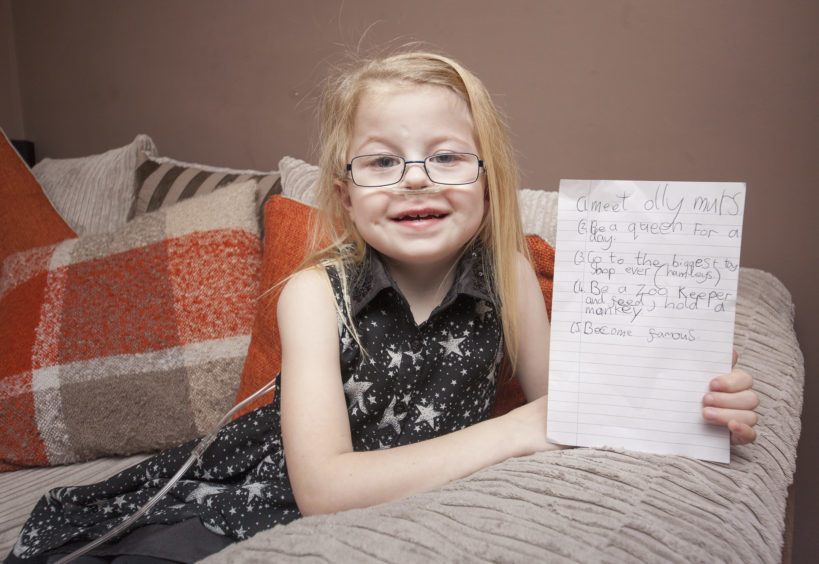 Ruby's name has been on the transplant list since 0ctober 2016 after her lung function dropped to 35%. She was in an Edinburgh critical care unit before being transferred to Newcastle.
Mum Diane said: "Ruby is still heavily sedated and has her breathing tube in but she has remained stable and her new lungs are working well.
"She was very excited before the operation and was so brave, but I knew she knew herself how much she needed it.
"It was so nice actually being able to see her face after the operation, despite all the tubes and wires, after it had been covered for months by her ventilator."
Diane said she had been overwhelmed by the support shown by so many people throughout Ruby's journey.
Schoolmates at the Arbroath primary have flooded her with messages of support throughout her stay in hospital, including many for her latest birthday.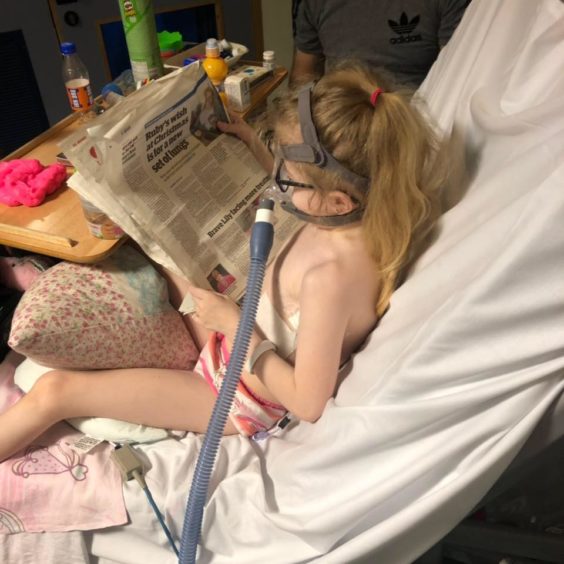 Throughout her daughter's long wait for new lungs, Diane has promoted the importance of organ donation and efforts to raise awareness of cystic fibrosis, a genetic condition which affects more than 10,000 people across the UK.
Diane added: "I am so proud of her and so thankful to everyone who made this happen – especially to her donor and their family who have been on my mind all day for the truly selfless act of giving my daughter the gift of life."