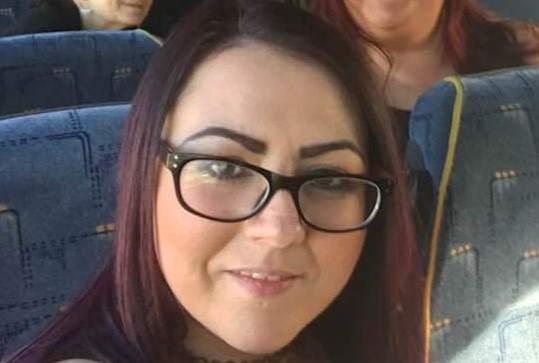 An mother is fighting back against the bullies with a plan to improve face-to-face support for victims.
Vikki Traynor, 33, from Carmyllie in Angus, has reviewed the support available as part of helping her daughter prepare for moving from primary to secondary school.
She said the options available – such as the recently launched respectme online bullying campaign – do not provide enough real world support.
Conservative MP Kirstene Hair is supporting Vikki to apply for funding for a potential pilot project.
The former Dundee woman said: "I had a look at what's out there and it seems to largely be online or telephone support. The schools don't have the resources to tackle the problem on the ground."
She said it was very difficult to ensure schools tackled bullying properly when issues did arise, and previous experiences had left her feeling "the schools weren't interested."
"I want people to be there face-to-face. Someone that is standing in the children's corner and someone they can trust to be there for them," she added.
She said her family had been forced to move from Dundee due to bullying issues in the past, reinforcing the effect the problem can have on entire families.
It was important to recognise bullying could still be physically violent, as well as conducted on social media, she said.
"I was bullied, and it stays with you, but it wasn't as bad as it seems to be now. Then it was hair pulling, or other children spitting in your drink, that kind of thing.
"When I heard about a recent case of bullying, there was a realisation that enough was enough. Someone needs to set this up and I am hoping it can be me."
An Angus Council spokesman said all complaints or allegations of bullying were taken seriously.
"We advise our young people to reports any incidents of this nature immediately to staff and so they can be investigated and addressed promptly and effectively.
He said no schools in Angus had "a particular problem with issues around bullying, but neither are any of our schools immune to the problem.
"All of our schools are required to involve and consult the school community in order to devise, publicise and implement a school anti-bullying policy," he added.
Ms Hair said: "I look forward to working with Vikki on her ideas to progress this initiative, along with Angus Council, to see how we can collectively help those in need."
A Dundee City Council spokesperson said: "Any allegations of bullying are taken extremely seriously at every school in Dundee.
"Parents who have any concerns about their children should always contact the school directly to discuss them."