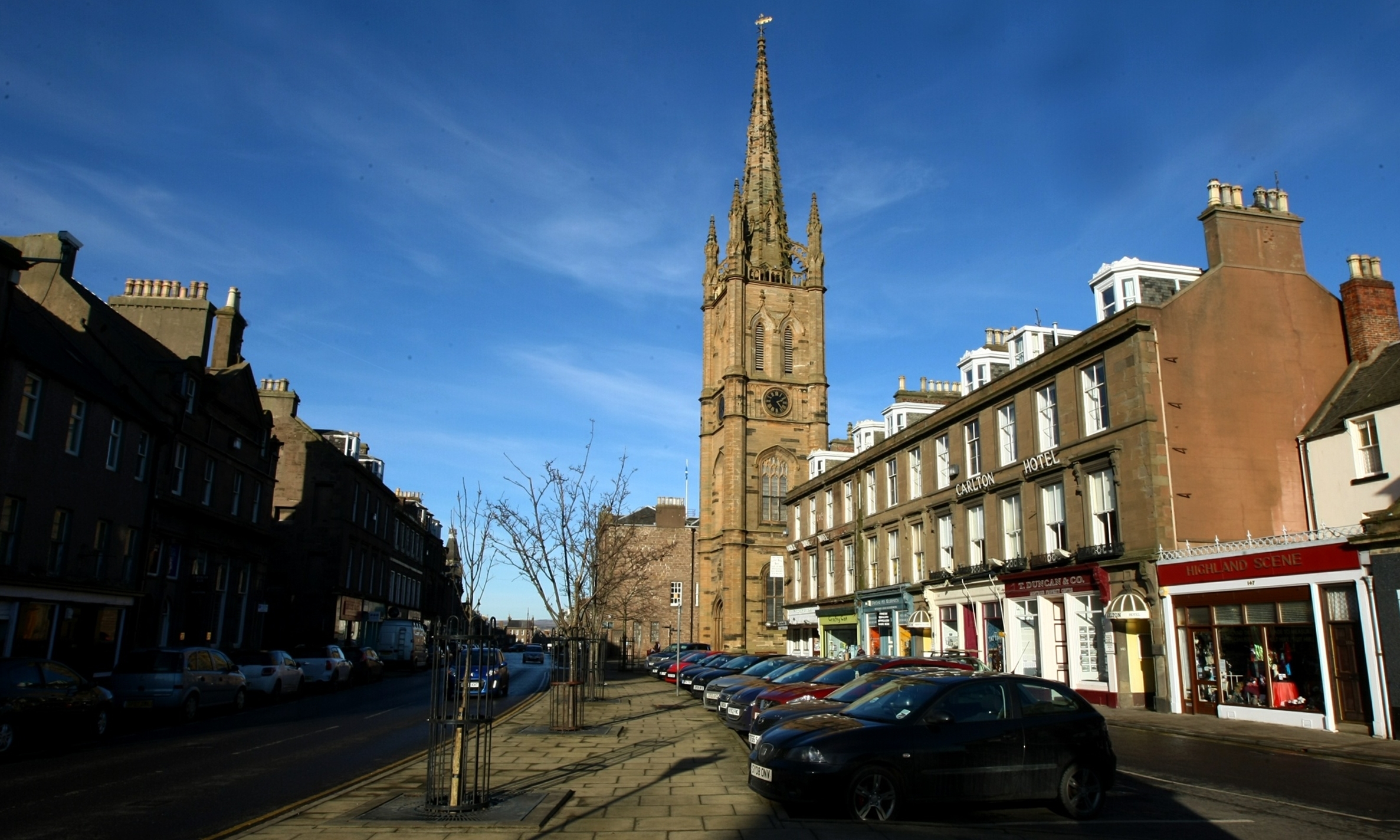 Hundreds of people in Montrose have said the crumbling condition of the buildings is holding back the town centre.
More than 700 people recently attended a "pop-up shop" event, organised by volunteer group Mo Revival, which was canvassing views on its proposals to rejuvenate the town centre.
Organiser Madeline Doig said around 80% of the participants had mentioned the state of the buildings. The unoccupied Corner House Hotel, which shut in in 2010, was singled out as being particularly dangerous.
Ms Doig said: "Mo Revival would like to thank everyone who visited the pop up shop during the two weeks that it was open for consultation.
"The most common concerns raised were regarding the safety and disrepair of buildings, and to do with parking on the High Street.
"The Corner House Hotel was the building that was mentioned most frequently. People were worried. They thought it was disgraceful it had been left to get into a state.
"More generally, they thought there was a lot of buildings above eye level requiring attention," she added.
The Mo Revival group, together with Angus Council's communities team, hosted the public open event at 51 High Street at the end of April.
It gave people the chance to view and comment on the group's proposals to give the High Street a new lease of life.
The volunteers want to increase the amount of room given to pedestrians, introduce more green space, and encourage a café culture along the historic High Street.
Ms Doig said she was now writing up a full report on the findings, which would be published on social media and be made available in Montrose library.
Independent councillor Mark Salmond said: "While the plans are aspirational, and the money required to deliver them has not been identified, the quality of the design work and the innovative solutions to create an upgraded High Street for Montrose should be applauded."
However, he said it was disappointing to see some of Montrose's town centre buildings being allowed to fall into disrepair.
"One high profile location is the Old Corner House Hotel which closed back in 2010," he said.
"It's concerning it has lain empty for nine years with no development or sale. As it's privately owned any development decisions lie with the current owner"
An Angus Council spokesman said: "We have been an active and continued supporter of this and other community planning projects throughout Angus, all of which are looking at what people want in respect of their services and facilities.
"We look forward to working closely with the project team following the public engagement exercise to help to ensure that their regeneration plans reflect the needs of local people and can make a real difference to local people's lives."