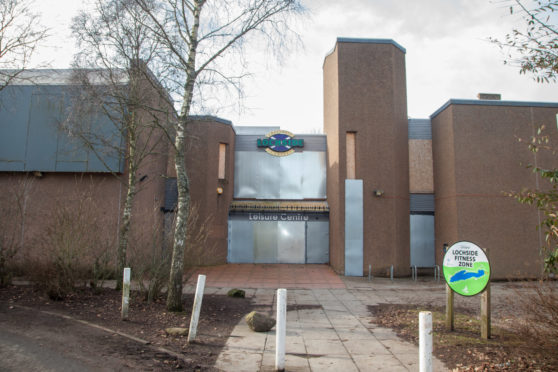 Forfar's controversial Lochside leisure centre was recommended for sale two years ago in a report Angus councillors never got to see.
The revelation emerged at the Court of Session in Edinburgh during a judicial review hearing into an action brought by two local businessmen.
The pair are fighting the local authority's planned six-figure demolition of the 42-year-old building at Forfar Loch.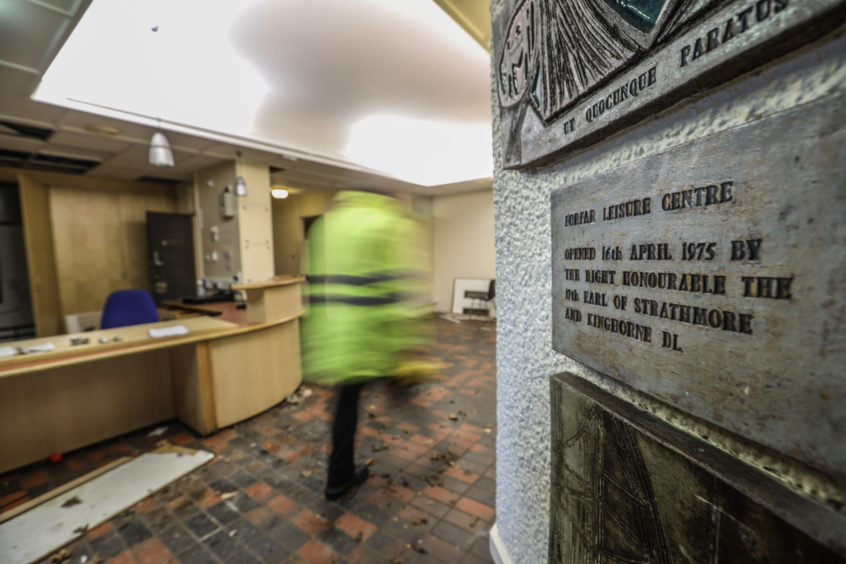 Housebuilder Mark Guild and hotelier Donald Stewart  – who had a £30,000 offer for the centre rejected – halted the bulldozers after challenging the demolition decision which had split elected members.
The businessmen have branded the decision "unlawful" and produced an expert engineering report indicating the building has 30 years of life left in it.
Angus Council has argued the demolition decision was the correct one for a property which has been sinking since it was built on reclaimed land and is no longer serviceable.
The case could potentially deliver an early landmark ruling in relation to the Community Empowerment Act, around which a key area of the legal battle has been fought.
Representing Mr Guild and Mr Stewart, Alasdair Burnett QC referred the court to a draft council committee report from June 2017 recommending Lochside be declared surplus to requirements and offered on the open market.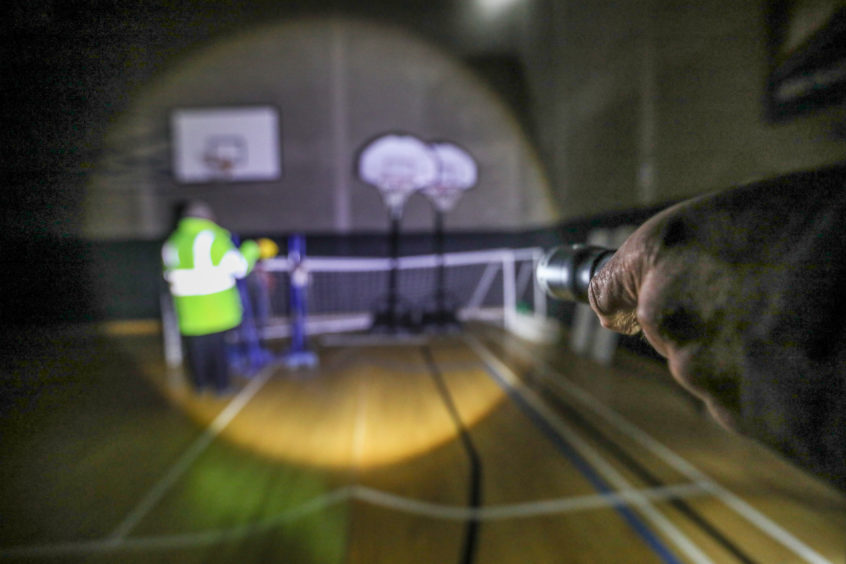 Selected senior councillors saw the report, but it was never made public or presented for committee consideration and in February 2018, elected members agreed to press on with demolition.
Interested parties, including the two businessmen, were subsequently allowed to look round Lochside at the beginning of  this year and submit an offer, but councillors stuck to the knock-down plan.
The council has argued CEA legislation does not apply since it came into being after the original demolition decision was taken.
"This is a major source of controversy between the parties,"  the businessmen's QC told the hearing.
Council QC James Findlay said the centre had shown settlement since it was built on marshy ground in the 1970s.
He argued councillors had been entitled to take the advice of the authority's own infrastructure director that it should be demolished as the professional opinion of a "suitably qualified person".
"No-one has suggested the building is a public safety danger and is going to fall down tomorrow," he said.
It is costing the council around £4,000 per month to secure and maintain Lochside.
Mr Findlay said: "I would accept that if the building was part of the common good that the Community Empowerment Act would be engaged, it's a significant building. The land is held on the common good, the building is not. "
Lady Carmichael will issue her judgement at a later date.