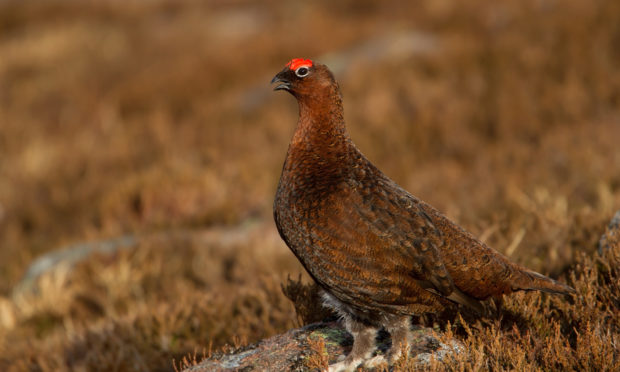 A survey carried out by seven regional moorland groups across Scotland has revealed the scale of illegal crime, including death threats, carried out on estates by third parties.
The groups completed a short-term survey on the understanding they would not be named to avoid potential targeting.
It represents a snapshot of Scottish grouse estates as not all are represented by regional groups.
Similarly, only a portion of existing regional group members responded to the email survey.
In Angus there were five respondents who gave details of the alleged theft of traps, traps being tampered with and vandalised.
On one estate, 20 incidents have been reported to the police in the last six years.
A vehicle worth £25,000 was rolled down a hill causing damage beyond repair.
A hand-written hate letter received by Angus Glens Moorland Group at a family home in 2018 was handed over to police, and businesses supportive of local grouse estates received online abuse after showing support in a television news item in 2017.
No action has been taken on any cases.
In Grampian, three estates took part in the survey.
They reported covert filming of a gamekeeper's family home and home of an under-keeper.
Police were notified after two cameras were found by estate staff but no action was taken.
After appearing on a BBC Countryfile programme, Grampian group gamekeepers were targeted with online death threats and intimidation.
Again, there were no actions.
The results of the survey follows calls by the RSPB for driven grouse shooting estates to be licensed.
Lianne MacLennan, co-ordinator of Scotland's regional moorland groups said: "The survey results are just a snapshot of the level of intimidation our group members and their families are suffering at the hands of campaigners."
Alex Hogg, chairman of The Scottish Gamekeepers Association, added: "Campaigns are one thing but it is clear there are now people out there seeking to manufacture trouble for estates.
"If grouse moor licensing comes in, these people will be emboldened further.
"Any such plans need to consider the facts and the increased potential for vexatious claims against estates."