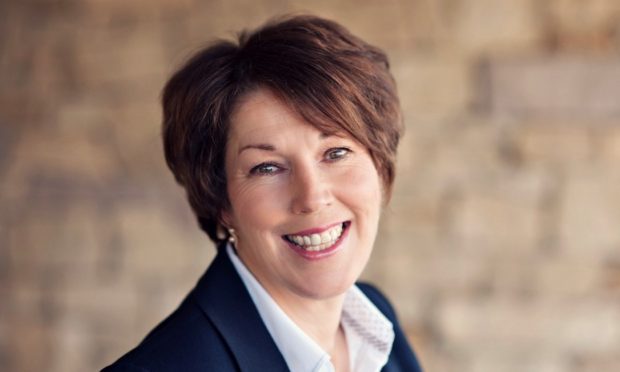 A Lord Lieutenant's traditional role was to organise the local militia on behalf of the crown.
And incoming Lord Lieutenant of Angus Mrs Pat Sawers, the Carnoustie Golf Links chairman who takes over from Mrs Georgiana Osborne this weekend, already has her guns trained on a few big targets.
"I see this following on from my work with the Carnoustie Golf Links. We were given charitable status in 2014 and that was the catalyst to take the links to a different level where we could help people in the community," she said.
"I want to understand the challenges the different areas in Angus have, whether it's the big towns or the little areas. Let's see how we can help all of them."
She says the links has helped around 68 organisations as well as running local programmes to get young people into golf.
"I want to take the lessons I've learned and channel my energies into the whole county of Angus. We've done it in Carnoustie, but what can we do for the whole of Angus from that point of view? How can we help the youth in Angus?"
She also mentions work with the Royal British Legion and, with one eye on Angus and the other further afield, an international Coca-Cola-led initiative to support female entrepreneurs.
"I understand all of the history and tradition of the role, which is absolutely the foundation of it, but I really want to see where we can take the lieutenancy to support communities going forward," she said.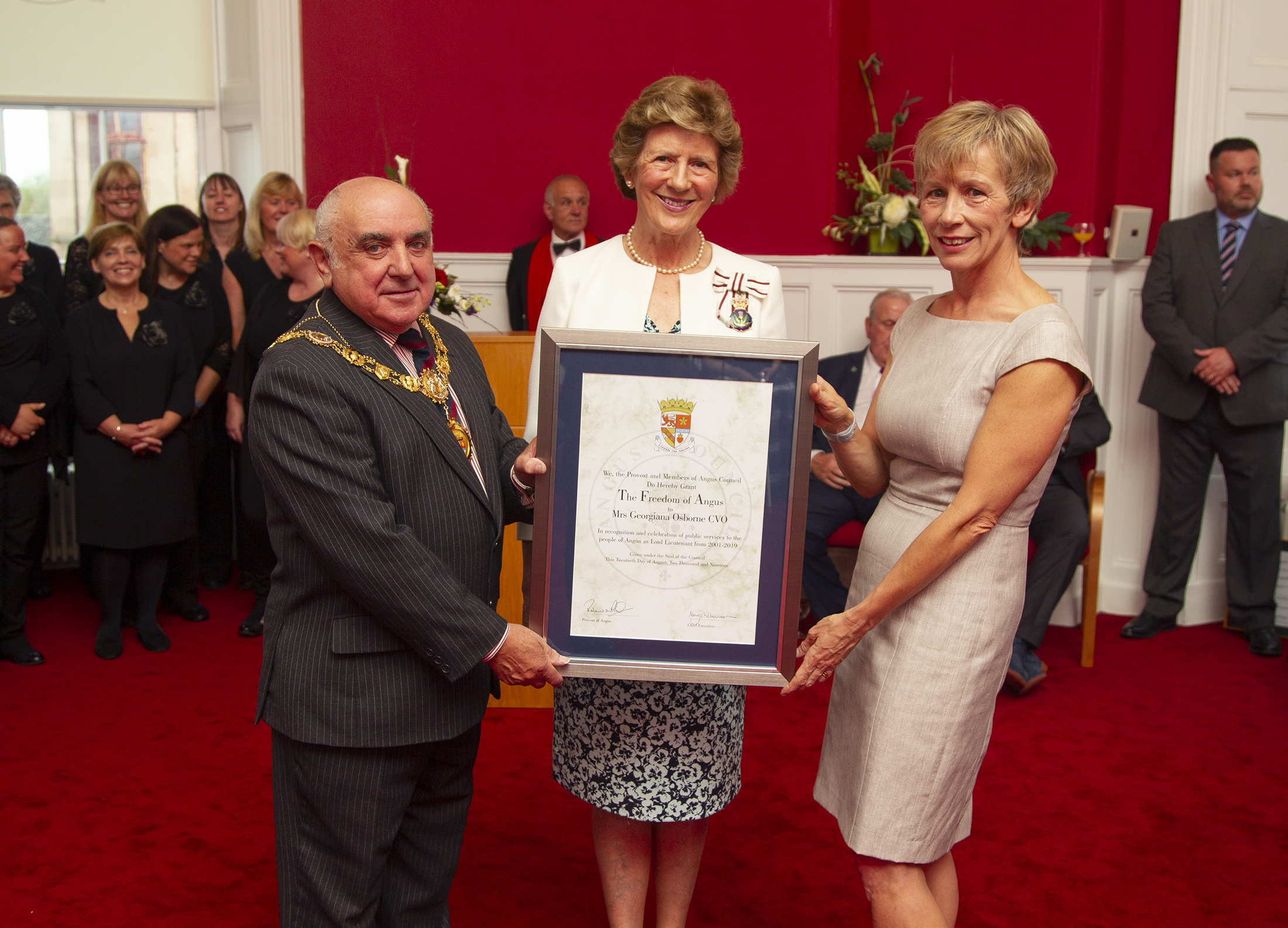 The Lord Lieutenant, supported in Angus by 11 deputies and by staff at the local authority, is the Queen's representative in the county. The Lord Lieutenant takes the Queen's place when required on ceremonial occasions.
The Lord Lieutenant also organises royal visits and provides advice on which individuals and organisations are put forward for honours such as an MBE.
She takes over from the county's longest serving and first female Lord Lieutenant Georgiana Osborne, who held the position for 18 years.
She said she intended to build upon her predecessor's legacy, drawing on her own business background at the links and working for utilities company SSE and Scottish Water, among others.
"Georgiana has really developed the role into a more high profile position within the community and that's what I want to build on."
She said much of her passion – and the reason she decided to step forward when the idea of becoming Lord Lieutenant was first raised with her – comes from her love for the county.
She has remained based in her home town of Carnoustie despite working at different locations across Scotland at various points during her career.
She said: "I have got Carnoustie and Angus in my heart. I was born and brought up here.  I love the county of Angus and I just felt that I could add to the role."