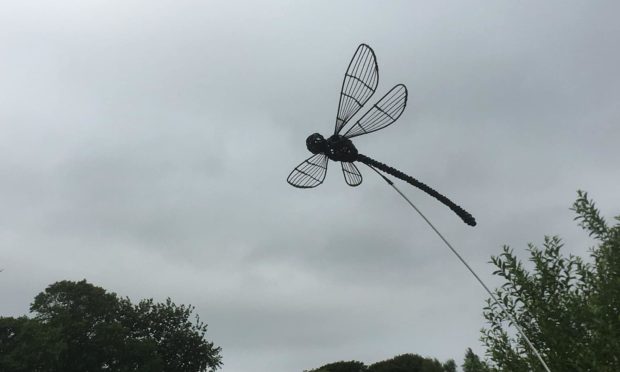 An artwork stolen from an Arbroath beauty spot has been returned – but police are still tracing those who took it in the first place.
The damselfly statue was taken from Keptie Pond on August 17 but has now been returned anonymously.
The Friends of Keptie Pond received the sculpture back undamaged and the group is now arranging for it to be put back in place.
Police say they are still treating the incident as theft and issued a warning to those who took the damselfly.
The statue was brought to Keptie Pond thanks to charitable donations. Its mount was damaged during the theft.
A statement from Tayside Police Division reads: "Unfortunately, while the statue is not damaged, its mount is, and it will still cost time and money to effect repairs.
"We are still treating this incident as a theft – if this was supposed to be some kind of prank, it certainly wasn't funny.
"This has been a very popular attraction at Keptie Pond for the local community, and was part of an educational tool for local children's groups and schools who can now resume their guided visits.
"We have been asked to reiterate that this malicious act had a wider impact on the local community, and that this area is geared towards the conservation of certain wildlife.
"Please be considerate and sensible if you are visiting the pond area, and don't enter the water for any reason unless authorised to do so."
It comes after a number of mysterious statues appeared in the Arbroath pond.
'I want the next line in the story': Locals speak out as 'Keptie Kev' statue replaced by sign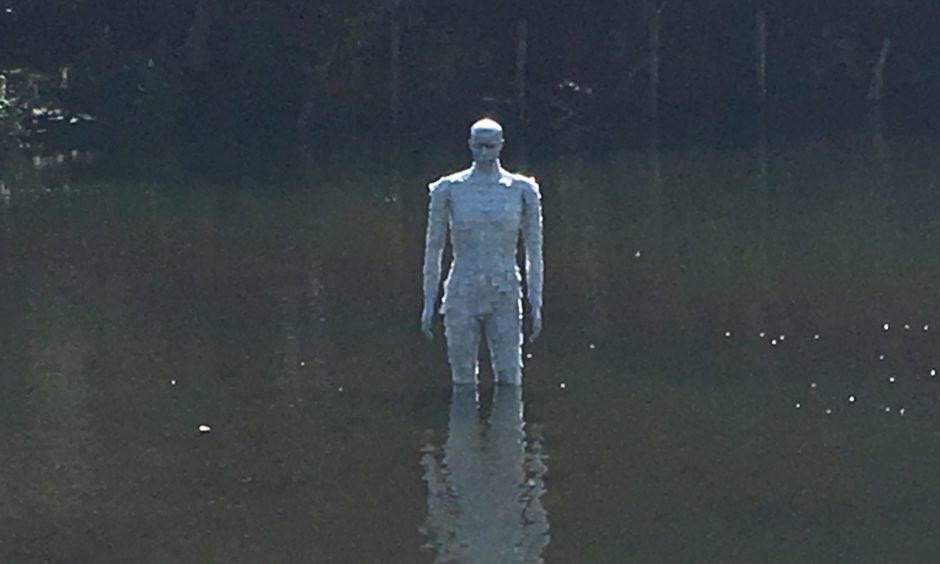 Keptie Kev arrived on Saturday, August 10 to much interest from locals and was quickly replaced by a "LOL" sign.