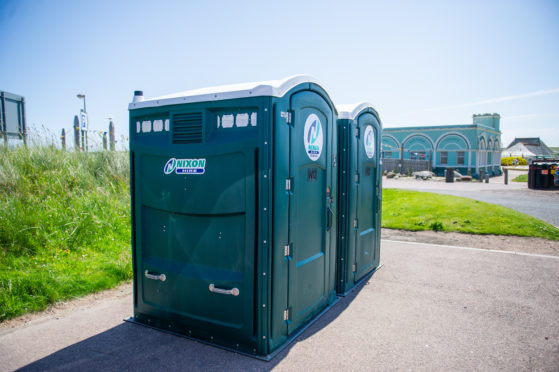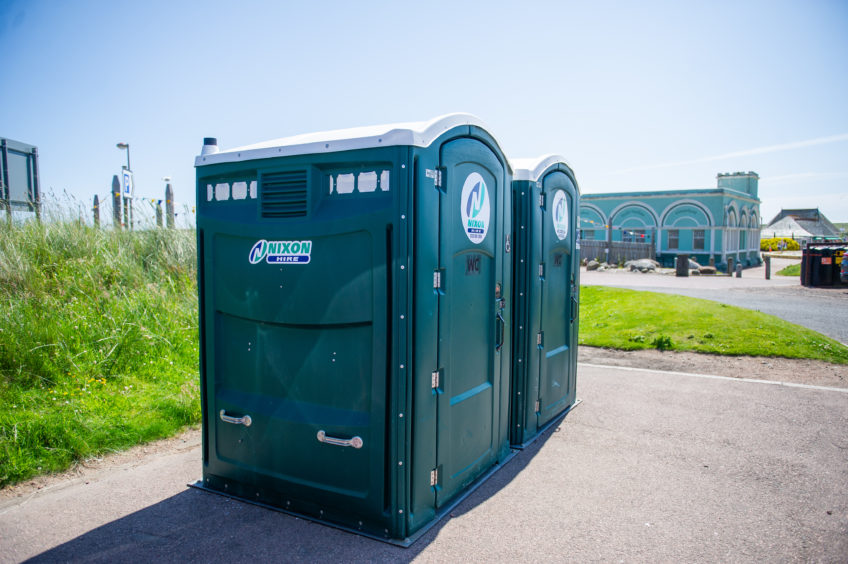 New toilets are in the pipeline following a summer season of discontent at one of the busiest seafront play areas in Angus.
The provision of two portable loos led to a barrage of complaints from families visiting the popular Seafront Splash play area at Montrose, with claims visitors were taking to the dunes rather than using the temporary toilets.
Up to 1,000 people a day were said to be visiting the seafront at the height of the summer, leading to regular complaints over the cleanliness of the portable provision and their suitability for a significant daily influx.
Montrose Conservative councillor Ron Sturrock made a plea for permanent toilets to be built in time for the 2020 tourist season and the authority has confirmed it is looking at delivering new facilities as a separate part of a major upgrade to the Traill Drive play area.
However, no definite timetable has been set for the toilet project, and the council is also still awaiting news of the outcome of a funding bid for the Splash zone upgrade.
Administration member Mr Sturrock had asked officials to place priority on the toilet project after receiving a flood of complaints about the state of the portable units.
"Tourism is a vital component of the Angus economy and in essence is a reputational business," he said.
"If the product does not meet expectations, then reputational damage is a significant risk.
"Despite the welcome provision of temporary toilets, they have attracted a whole host of negative comments and now is the time for permanent toilets to be built for the 2020 season.
"The place has been going like a fair this summer but I have had a lot of negative feedback and have relayed that."
Seafront Splash is the target for a significant six-figure upgrade including the transformation of the main water feature, with Angus Council awaiting the outcome of a funding bid for the scheme.
A council spokesman said: "We're looking to upgrade the Splash facility in Montrose and are awaiting word on a funding bid we submitted.
"Initial plans were to incorporate new toilets into the overall design and construction project, hence the provision of temporary toilets.
"We are now seeking to progress the installation of toilets separately, while we pursue the Seafront Splash facility upgrade."
The spokesman added a second phase of fence replacement is due to get under way next month.