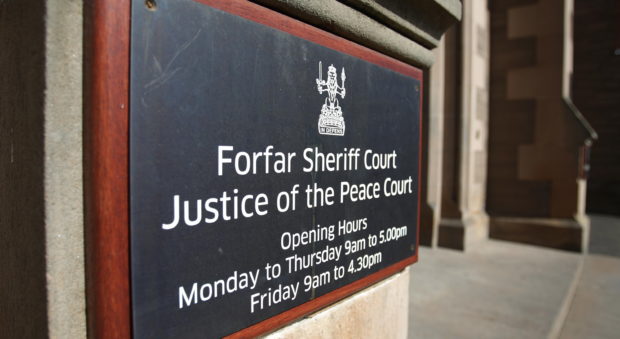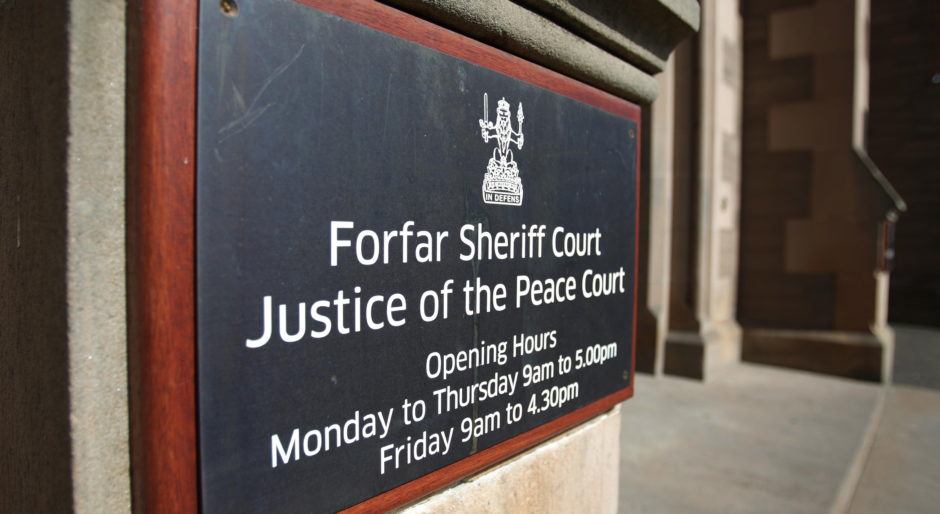 A sheriff has jailed a banned Dundee driver who threw a road sign at an Angus traffic warden in a high street ticket strop.
Colin Simpson was imprisoned for five months and will be off the road for the next three years following the Arbroath town centre incident which the judge said "manifestly justified" going behind bars.
Simpson appeared from custody before Sheriff Gregor Murray at Forfar and admitted behaving in a threatening manner, throwing a metal roadsign in the direction of a man and driving while disqualified, in Kirk Square, on July 31 last year.
The court heard the 26-year-old, who was previously disqualified until February 2021 for other motoring matters, was seen by community enforcement wardens at around 1pm, parked on double yellow lines outside the Angus town's Santander Bank branch.
Depute fiscal Jill Drummond said they approached the vehicle and Simpson got out, telling the wardens: "You can stick as many tickets on it as you like, I'm going to the bank."
He went into the branch and a ticket was issued and put on his windscreen. Simpson came out and said: "You want done in?"
"The accused picked up a nearby road sign and threw it in the direction of the complainer," added the fiscal.
"He  then got in his car and drive off in an erratic manner but the incident was captured on body cameras worn by both community wardens."
The court heard Simpson had purchased the vehicle just a few days before the offence, despite being disqualified.
Simpson's solicitor said his client believed he had parked in a loading bay.
"He states that he shouted to the traffic warden to advise them that he would be a few minutes and the warden advised him it would not be a problem.
"He is currently remanded on other matters and recognises there is only one disposal available to the court. This is his first disqualified driving charge."
Sheriff Murray told Simpson, of Dens Road, Dundee: "Standing the fact that you were disqualified and then threw the sign towards the warden, these offences manifestly justify a further period of custody."