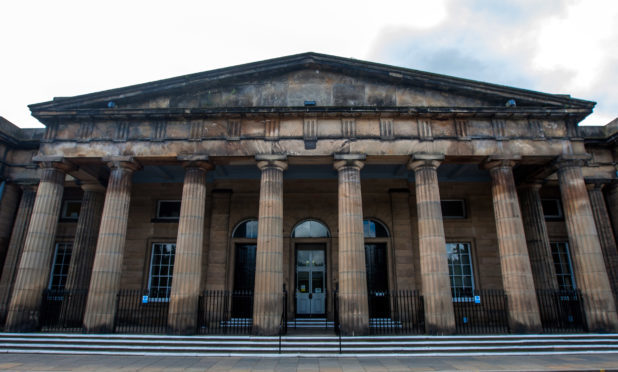 A paramedic has been fined for breaking a court order to stay away from the nurse he was stalking.
Lee Northcott, 43, admitted breaching the conduct requirement imposed on him by approaching his victim's home.
Northcott – who had been banned from entering the hospital where he normally worked – was fined £300 when he admitted the breach yesterday.
He was banned from going near the woman for six months in March 2018.
Sheriff Gillian Wade told Northcott the only exception to the ban would be if it prevented him "carrying out his duties at Perth Royal Infirmary."
Northcott, who has been moved from his previous position by ambulance chiefs, was also placed under the supervision of social workers for six months.
He admitted stalking the woman at her home and elsewhere by persistently contacting her by telephone, text message and on social media.
Sheriff Wade told him: "This would have been quite distressing for the individual involved and concerning for her to have been bombarded with text messages of this nature. To have someone who is not wanted by you, walking up and down past your house is an intrusion.
"That would be quite alarming."
Northcott, from Perth, admitted causing fear or alarm by trying to contact his victim through her friends on social media.
Depute fiscal Tina Dickie said they had been in a relationship but he cheated and she tried to sever contact with him.
Mrs Dickie told the court Northcott even tried using his mother's phone to make contact and told her he had walked past her home "a million times" in the hope of seeing her.
Northcott had the bail condition banning him from the hospital imposed when he first appeared in court to face a charge of stalking his ex-partner.
The court was told yesterday that Northcott had completed the other parts of the order and was now working in a different job away from Perth.