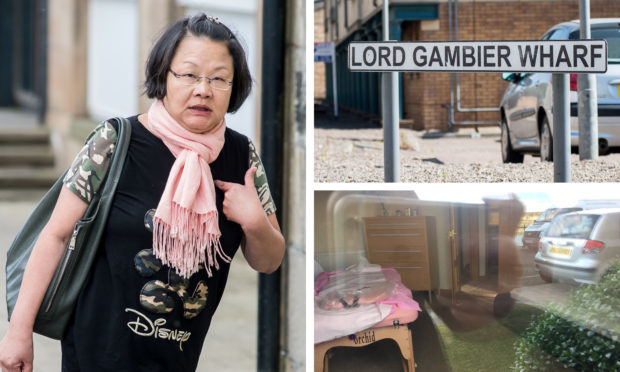 A brothel madam accused of raking in up to £250,000 is to return to court in Fife as prosecutors attempt to claw back her earnings.
Chin Chih Chang ran a massage parlour at a Kirkcaldy flat where men were given extras – in the form of sex acts – by women she employed.
The Crown's proceeds of crime unit intends to seize some of the money she made from the business, which was run from a harbour-side flat in Lord Gambier Wharf between April 2016 and May 2017.
Lawyers involved in the complex case are poring over more than 600 pages of documents as they prepare for Chang's hearing.
The case, which was raised following her conviction in May last year, was adjourned again on Thursday when it called at Kirkcaldy Sheriff Court.
Chang, 53, was absent but has been ordained to appear when it calls again in July.
Her solicitor David Bell said some progress had been made, including the appointment of a forensic accountant.
He said: "The case first called in May of 2018. I'm aware there is a two-year time limit within which we have to get these matters dealt with."
Much of the paperwork involved in the case is written in Mandarin.
A notional proof hearing was set for July 23.