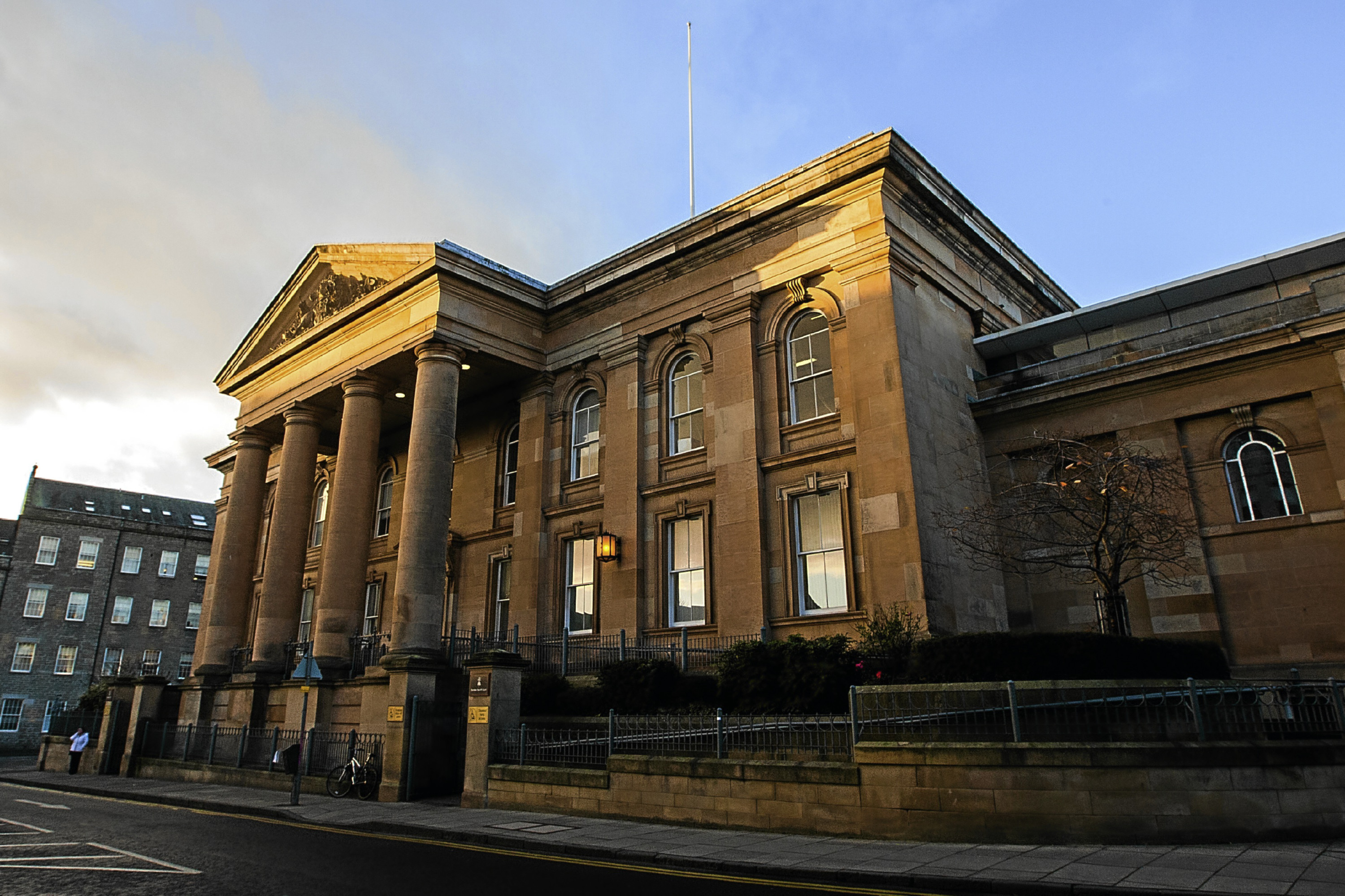 A man accused of putting a baby in a moving tumble dryer told her teenage mother that suffocation was a good way to get children to sleep, a court has heard.
Thomas Dunn, 25, is accused of endangering the life of the 13-month-old girl by putting her inside the machine, as well as hitting her on the head and body, biting her and putting his hands over her nose and mouth at an address in Arbroath.
The child's mother, who can't be named, told Dundee Sheriff Court she had made a "big mistake" in allowing Dunn to care for her youngsters.
In a police statement she recounted how she, Dunn and the little girl had been playing when he started describing his methods of getting a child to sleep, saying he had done it before to a young boy.
She said Dunn told her: "You suffocate them by putting a hand over their nose and mouth until they go drowsy."
The said later that day she saw him put his hand over her baby's mouth and nose, as if to make contact, and he repeated the suggestion.
It was put to the mother that she had subsequently allowed the accused, with whom she was having a "fling", to care for her children and that she could not have taken his behaviour that seriously.
She replied: "I was severely depressed.
"Any help I could get I was grateful for.
"I made a very big mistake."
The court also heard evidence from Sanjay Pillai, a consultant radiologist at Ninewells Hospital, who examined CT images of the child's head after she was rushed to A&E on January 8 2018.
He said: "There was the appearance of suspicious non-accidental injuries which are likely to be a result of considerable force."
A close family friend of the mother, who also cannot be named in order to protect her identity, told the court she was "distraught" and "freaking out", while Dunn remained "detached" throughout the wait in hospital.
Dunn, of Comrie Crescent, Hamilton, is accused of assaulting a baby to her severe injury and to the danger of her life between December 18 2017 and January 8 2018.
He is further alleged to have repeatedly assaulted another baby over almost three years by putting his hand over the boy's mouth and nose, restricting his breathing between April 3 2015 and January 8 2018.
The trial, before Sheriff Alastair Brown, continues.