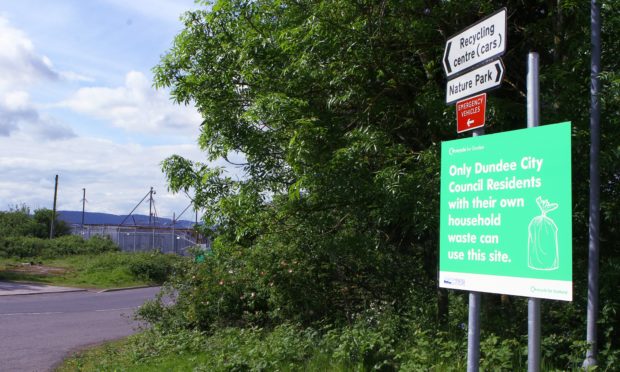 A war of words has erupted after Dundee City Council blocked Perthshire residents from using a recycling centre on their doorstep.
Signs have appeared at the Riverside waste facility, near Invergowrie, warning that only Dundee area residents can use the site.
It means people living on the Perth and Kinross border face a 40-mile-round trip to the Fair City to dump their rubbish.
"I have had numerous complaints from constituents about this matter," said Carse of Gowrie councillor Angus Forbes. "It's crazy for Dundee City Council to make people drive from Invergowrie to Perth to recycling their property when they have a perfectly good recycling centre right on their doorstep."
The Conservative councillor said: "Residents living in Invergowrie were able to use the recycling facility at Riverside up until a few weeks ago. Driving a 40-mile round trip from Invergowrie to Perth is not a good way to reduce our carbon footprint."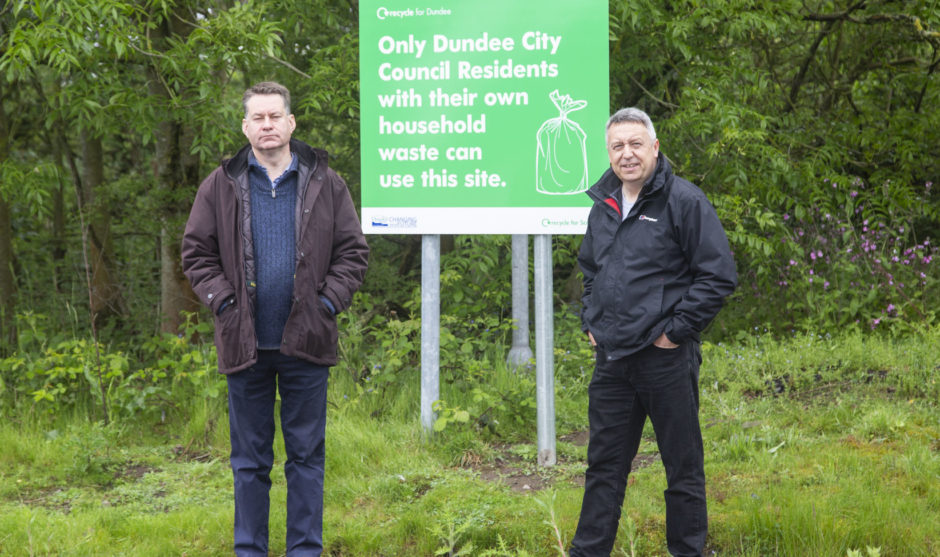 Tory MSP for Mid-Scotland and Fife Murdo Fraser called for Dundee City Council to show more "flexibility".
Describing the decision as "just plain ludicrous", he said: "To have residents who live in Invergowrie travel a round trip of 40 miles to take their recycling to Perth, when this site in Dundee is on their doorstep is nonsense and very short-sighted."
Mr Fraser added: "This is the kind of situation where some flexibility is needed by Dundee City Council. Instead, they have just infuriated scores of Invergowrie residents."
Rural residents facing 40-mile round-trip headache after Angus dumpers banned from Dundee skips
A Dundee City Council spokesman responded: "The city council provides recycling centres in Dundee for the use of city residents.
"Permits are required for the use of domestic vans and trailers to dispose of waste and recycling at the Baldovie and Riverside recycling centres. It has been decided that these annual permits will only be available for Dundee residents from renewal this year."
He said: "There are significant costs connected with the disposal of waste and recycling from these sites which are the responsibility of Dundee City Council, no matter where the waste materials come from.
"If you reside within another council area, please use the facilities provided by your local authority."
SNP councillor Kevin Cordell, neighbourhood services committee convener for Dundee, added: "To suggest that Dundee City Council tax payers should subsidise Perth and Kinross residents and provide services to their residents is beyond credible.
"Under current waste legislation, local authorities are obliged to provide centres for residents to dispose of their household waste free of charge.
"However, there is no requirement to provide a disposal facility for residents from other local authority areas."