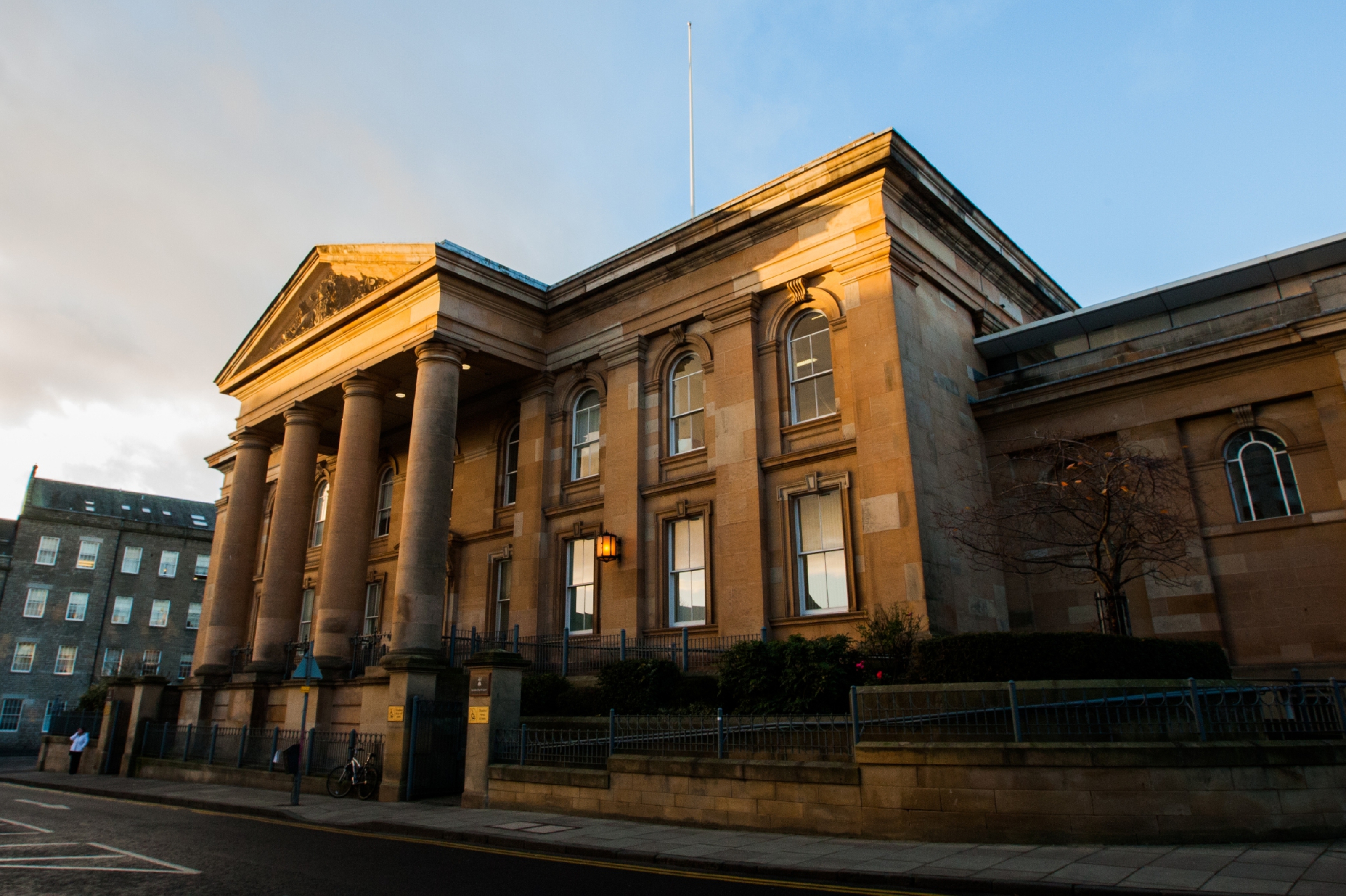 A baby who was allegedly hit and put inside a moving tumble dryer had injuries similar to a car crash victim, a trial has heard.
The 13-month-old was also said to have had signs of neglect including an unkempt appearance, "filthy" unwashed clothes, a bad smell, extensive nappy rash and unexplained bruises.
A nurse choked back tears as she gave evidence on the third day of the trial of Thomas Dunn, who is accused of putting the child in a tumble dryer and placing his hand over her mouth to restrict her breathing.
He is also accused of striking her on the head and body and striking her against an object, as well as biting her on the arm at an address in Arbroath.
Dunn, who had been having a "fling" with the mother, initially brought the baby to Arbroath Minor Injury Unit, telling staff she had fallen over a pram and bumped her nose while he was babysitting her on January 8 2018.
Nurses fight back tears as they describe injuries suffered by baby allegedly assaulted by man
Nurse Erin Smith, who was on duty at the time, said: "She was pale, really quiet.
"My colleague was concerned about blood coming from her ear. It was what we call a red flag."
Paramedic Amanda Burnett, who later helped transport the baby to A&E, added: "She didn't make a sound, she didn't move, she just stared.
"She was dirty, unkempt looking. She was small for her age.
"Her clothes were filthy. They hadn't been washed regularly or recently and smelled of dirt.
"Her nappy was sodden. I noticed random bruising all over."
Consultant paediatrician Gemma Robertson explained that the child had multiple fractures to her skull that were caused by "significant blunt force trauma".
She said: "It would be extremely unlikely for that to happen from a simple fall.
"I would be expecting something like an RTC or a fall from height."
The baby's godmother, who can't be named in order to protect the identity of the child, said  Dunn looked "emotionless" and "poker-faced" throughout the baby's stay in hospital.
Dunn, of Comrie Crescent, Hamilton, is accused of assaulting the baby to her severe injury and to the danger of her life between December 18 2017 and January 8 2018 at an address in Arbroath.
He is further alleged to have repeatedly assaulted another baby over the course of almost three years by putting his hand over the boy's mouth and nose and pinching it, restricting his breathing between April 3 2015 and January 8 2018.
The trial, before Sheriff Alastair Brown, continues.