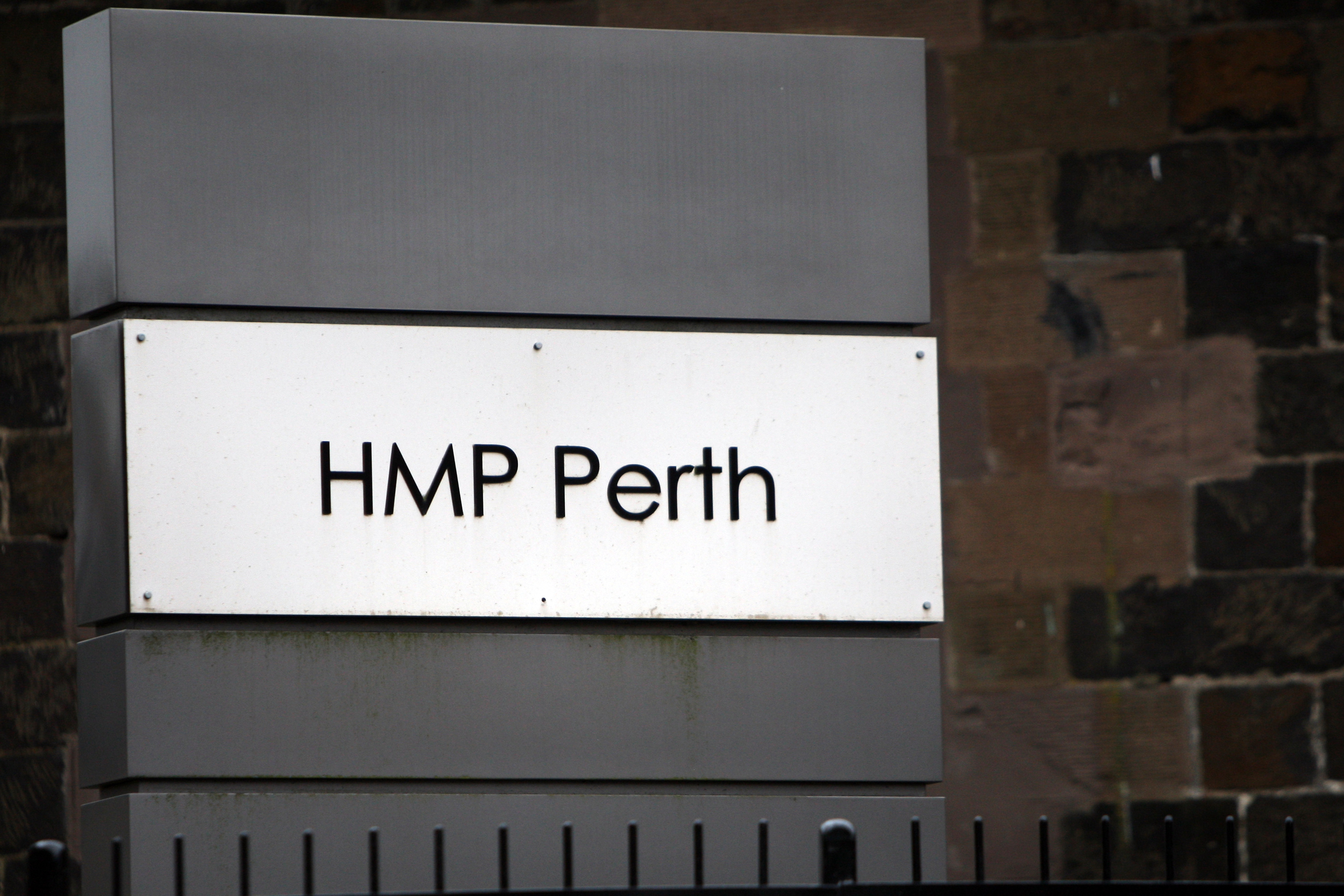 A prisoner who took pride in causing £2,500 of damage smashing his cell in a row over his pants was told by a sheriff he was benefiting from Scotland's soft-touch justice.
Graham Evans was left trashing his cell for several hours in what he claimed was a protest about the provision of clean underwear and his religious beliefs.
Sheriff Lindsay Foulis attacked the Crown for the way they prosecuted the case against Evans, limiting him to jailing the serial offender for just four months as a result.
He said: "Social workers said he appeared quite proud of the damage he caused during this act of vandalism and was smiling throughout his interview about the offence.
"He advised them he would probably do it again. It is pretty clear this gentleman has absolutely no regard for any authority figure.
"He said he was acting this way because he was protesting as he felt his religious needs were not being met by staff."
Evans, 40, of Dundas Street, Dunfermline – who faced a trial for painting "Islam is Questionable" on his own home earlier this year – was jailed for four months.
Sheriff Foulis criticised the Crown for not prosecuting Evans – who has a long 24-year record for offending and ignoring court orders – under common law which would have allowed him to impose a 12-month jail term.
"I don't know what is in the mind of the depute fiscal marking the case, but it seems little thought is given to the potential disposal of the case," he told Perth Sheriff Court.
"One presumes the authorities are not wanting prisoners to smash up their cells and cause £2,500 worth of damage.
"If the penalty is restricted then folk with the apparent attitude of Mr Evans will simply shrug their shoulders and say 'so what?'.
"Consideration surely has to be given to what the disposal is going to be, particularly when the mood music coming from the government is that short sentences shouldn't be given.
"This is not the first time I have seen this sort of case. Quite often the charge can be libelled in such a way the maximum sentence is 30 days when it could be done to allow 12 months."
The court was told the nightshift staff at Perth Prison did not intervene as Evans spent several hours overnight on January 24 completely destroying the cell.
He pulled all the fixtures and fittings from the wall and left the cell in such a state that it could not be used at all until it had been completely reinstated.
Evans was jailed for four months in May for carrying out a dirty protest in a cell at Dunfermline police station after being arrested for painting the sign on his house.