VIDEO: Take a look inside women's custody unit to be built in Dundee by next year
By
Nadia Vidinova
January 30 2020, 2.51pm
Updated: January 30 2020, 3.16pm
Dundee residents were taken on a digital tour inside a controversial women's custody unit that is to be built in the city by 2021.
At a public meeting in Hilltown Community Centre on Wednesday,  Scottish Prison Service representatives gave those gathered a sneak-peak of the facility as well as information on how it would function.
The video presented in the meeting is above this article
The custody unit, which will sit on the former Our Lady's Primary School site, will have space for up to 16 female prisoners deemed suitable to be integrated back into the community.
The video shows a modern reception area, a communal space with kitchen facilities and bedrooms that would have alarmed windows to help with security.
There would be secure gardens and the women would only be allowed out in the community under strict conditions.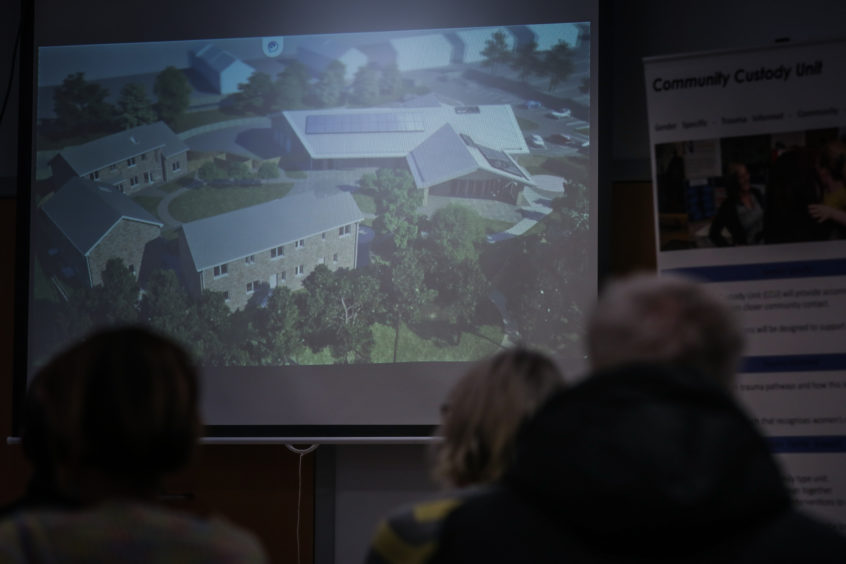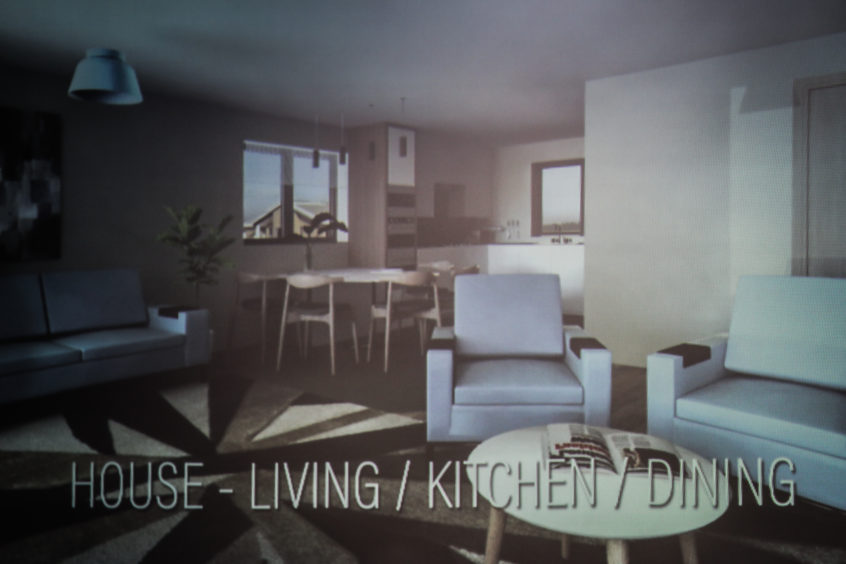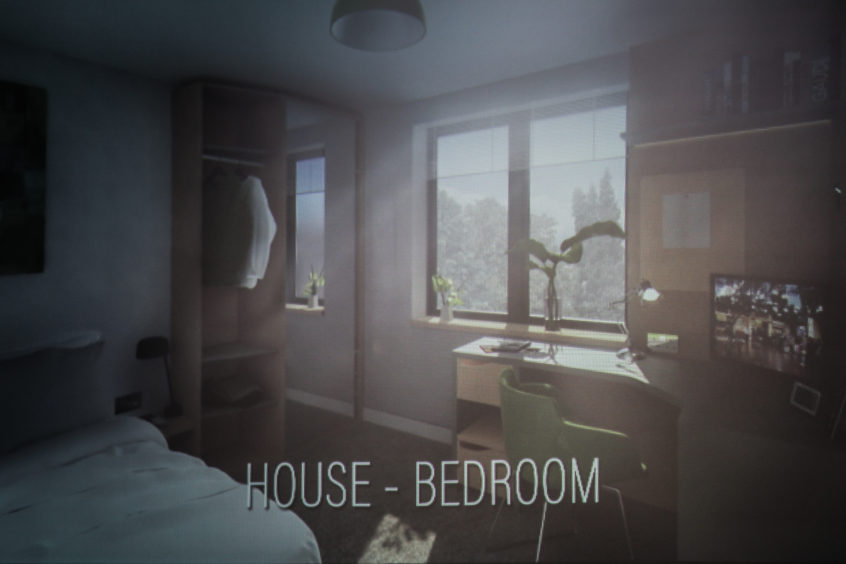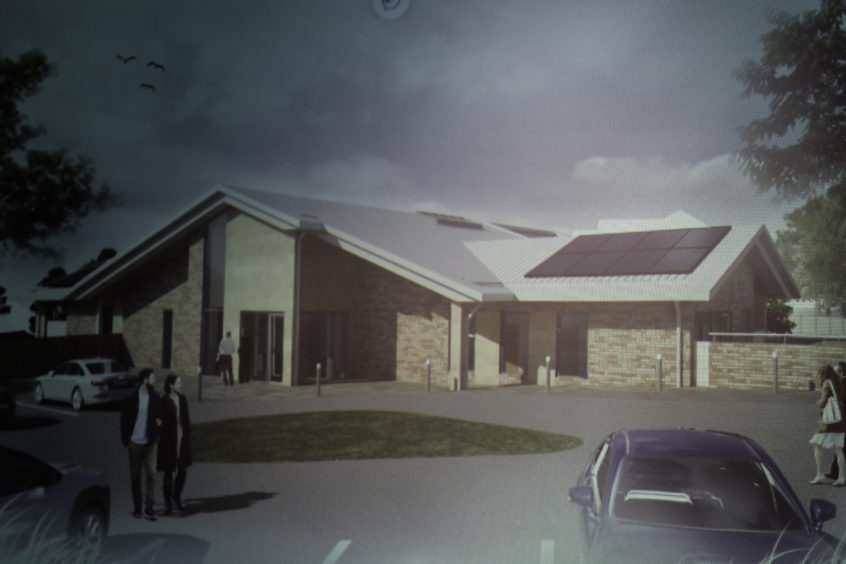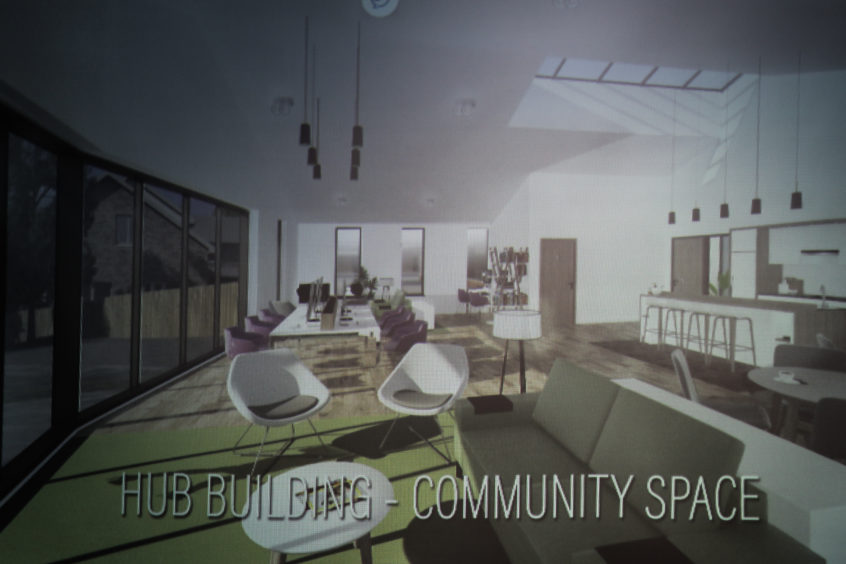 Building work, by Stirling-based Ogilvie Construction, is expected to start in June with a completion deadline October 2021.
John Docherty, a programme manager at SPS, said: "The vast majority (of female prisoners) have suffered physical and sexual abuse, and 30% have a learning disability.
"That's why this facility is going to be gender-specific and trauma-centered.
"It's not just about the building but the services too.
"There will be support for the women to get a tenancy and a flexible space where they can see their children."
When plans for the custody unit were approved by councillors in 2018, there was backlash from local residents with over 1,300 people signing a petition against the unit.
Arguments centred on the existing issues in the Hilltown such as drug use, crime and problems with anti-social behaviour around the Lily Walker homeless shelter, with fears that the new facility would add to the area's woes.
Tempers flared again on Wednesday night as residents expressed concerns about security and whether there would be enough staff to manage the facility properly.
Addressing the SPS representatives Margaret Wemyss, chairwoman of Coldside Community Forum, said: "You've come and nabbed a bit of land that belongs to our community.
"What are you going to do for us?
"All these community liaison officers from the council can go back to their bonny houses, we are the ones that have to live in the Hilltown."
Coldside councillor Anne Rendall said that despite the anger, the meeting had been "positive".
She added: "I think it was a really good debate, people are obviously still worried, but they know it's going to happen and I think they can see why it's needed."
Cries of 'disgrace' as Dundee custody unit approved following tense debate