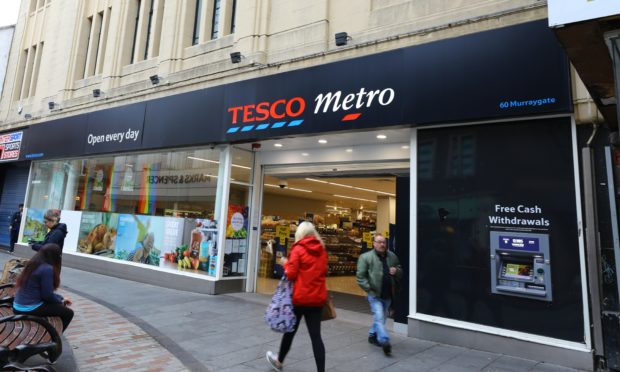 Supermarket giant Tesco is to make a return to Dundee's Murraygate as part of a £6 million housing and retail development.
West Ranga Property Group has agreed terms with Tesco to take over the former Burton and Dorothy Perkins store which has been vacant since August 2017.
West Ranga received planning permission in April 2019 for two units on the Murraygate which will also include 31 social housing properties on the upper floors.
The development will also occupy the former site of the Christmas Shop which had to be demolished after being gutted in December 2014 by a ferocious blaze.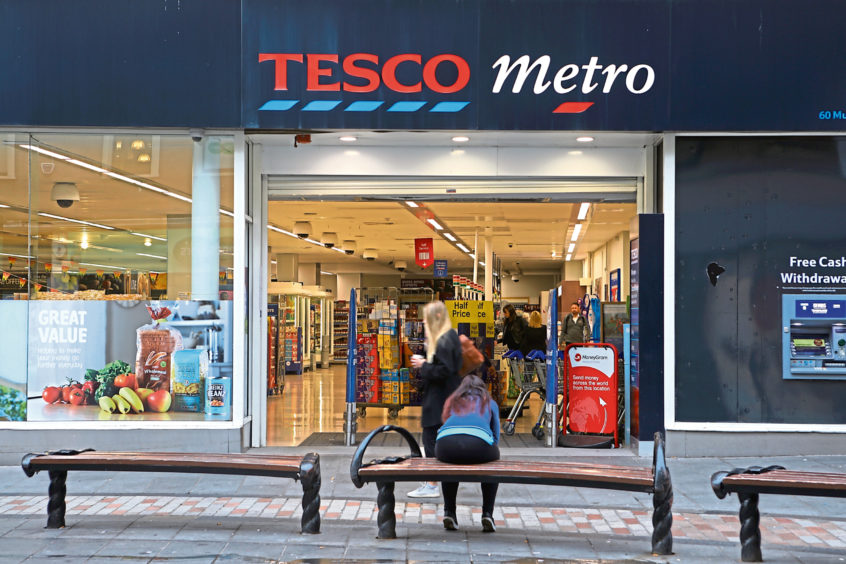 Tesco's Metro store on Murraygate, which employed 78 people, closed in November after being served notice by landlords Sports Direct.
It had been in the Murraygate for 20 years.
Tesco Metro in Murraygate to close in a matter of weeks after landlord terminates lease
SNP councillor Lynne Short said it was great news that the supermarket was returning.
"I'm an older people's champion as well as being a city councillor," she said.
"You wouldn't believe the number of people who got in touch with me after the Metro store closed in November.
"Many older people would use their bus pass and come into town every day to pick up a bag of messages at Tesco."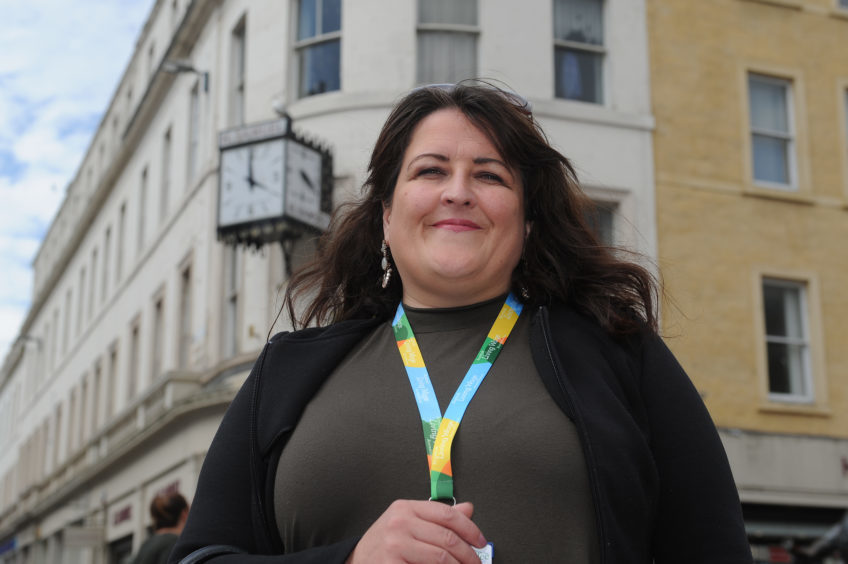 She said: "They could get the bus there and back and it became part of their daily routine.
"The prices were fairly reasonable but once the store closed their options were more limited in terms of cost-efficiency.
"The people who live in the city centre also lost a store within walking distance.
"They sometimes get forgotten about but many don't have cars to travel elsewhere so it does have an impact."
Ms Short said the fire-hit Christmas shop site being rebuilt as part of the £6m development would enhance and improve an important part of Dundee.
She also welcomed the 31 residential units which she said was a key to promoting a healthy lifestyle in the city centre and a prosperous night-time economy.
"I'm a great advocate of city centre living," she said.
"Having affordable living in the city centre is great as almost everything is on your doorstep without the need of a car."
She said the flats could bring even more footfall to the area.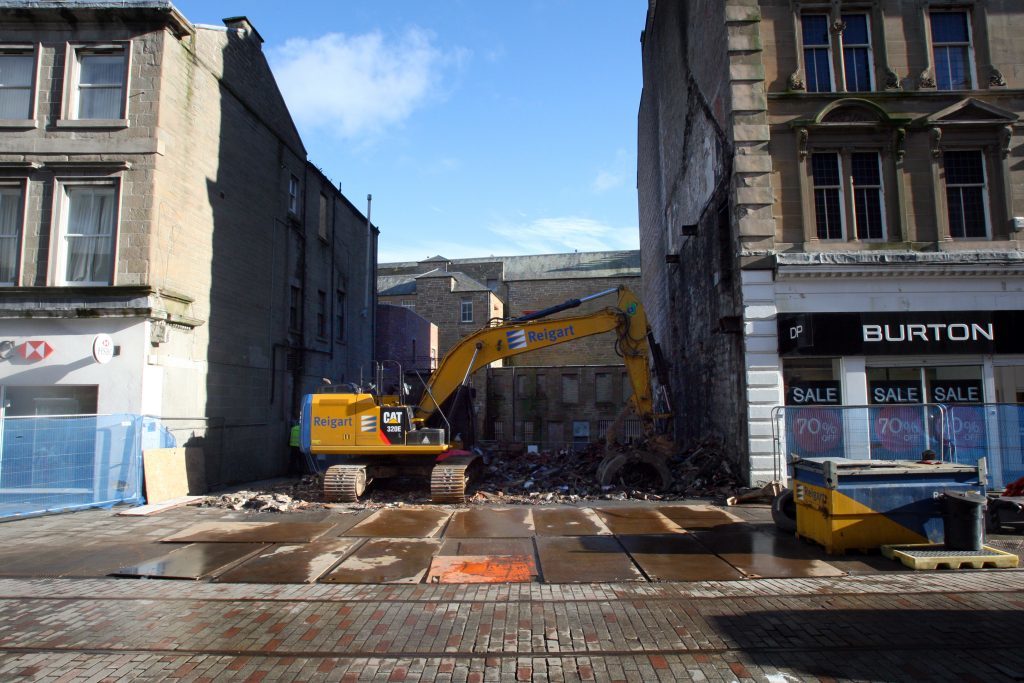 Tesco insisted the decision to close its Murraygate store in November was not of its making.
Some of the store's longer-serving staff were given "extremely generous" enhanced redundancy packages.
Others were offered new roles if they wanted them, either in other stores or at its call centre on the Kingsway.
A spokesman for West Ranga said: "WRPG have agreed terms with Tesco Stores Limited to occupy a 506.10 sq m (5,448 sq ft) retail unit at the company's Murraygate development in Dundee City Centre.
"The fully consented scheme comprises 612.10 sq m (6,589 sq ft) of retail space and 31 residential units arranged over basement, ground and four upper floors.
"WRPG currently have a 106.00 sq m (1,141 sq ft) retail unit available and would direct interest parties to letting agents, Tom Forster of Orinson or Garth Davidson of Graham & Sibbald."
Development will commence in April.