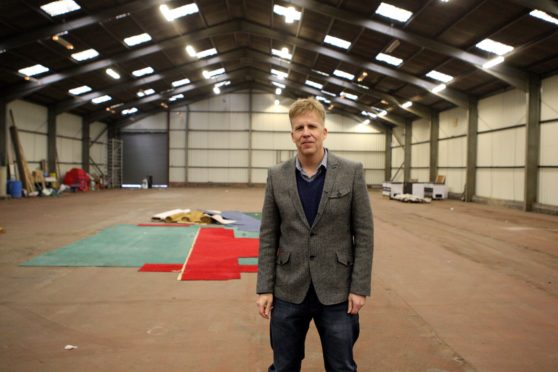 A Dundee children's charity has launched a crowdfunding campaign to  save its community centre after its future was thrown into jeopardy by the lockdown.
Showcase the Street, which runs dance classes and other  projects for vulnerable young people, has had to suspend all activities at its base in Manhattan Works.
As a result the charity's income has dropped, meaning they need to raise at least £25,000 to pay for the building and keep on top of their other outgoings.
Fergus Storrier, volunteer chairperson, said the organisation expected a spike in demand after the lockdown is lifted due to vulnerable youngsters struggling with their education and mental health during the pandemic.
He added: "We would like to be able to re-open the Manhattan building and we expect to be ten times busier after the lockdown.
"We use the building to provide income streams – people use our football pitches and various groups hold events, for example.
"That has now stopped but we still have to pay bills and we're topping up furloughed staff's wages to 100% so they don't have to struggle.
"When we re-open we don't want to have to play catch up, so that we're able to cope with the demand.
"We've build up a really good reputation locally, we're a community hub and we want to continue to support people who have struggled during the lockdown.
"A lot of our young people were already playing catch-up with their education before all this started.
"Right now both the future of Showcase the Street, and the health of our most vulnerable community members is in jeopardy."
Donations can be made made via the groups's Crowdfunder page, with various rewards available for different levels of donation.
One of them includes getting your name on the building's walls, which have been decorated by professional graffiti artists, if a donation is £25 or more.
Showcase the Street has been running for 17 years, providing activities for young people struggling with poverty and other social issues.
Fergus added: "We are tightening our belts and seeking ways to save money. But to survive the short term we need  help.
"This appeal is to raise urgent funds to ensure Showcase the Street survives."