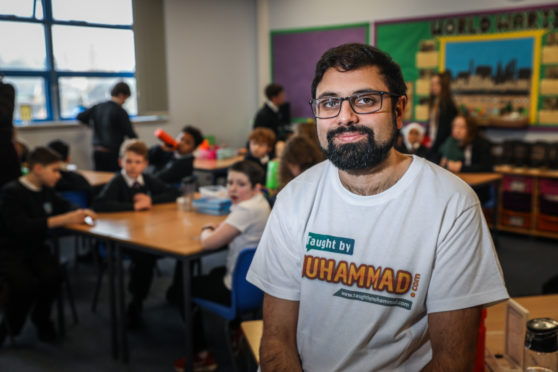 A Dundee foodbank is gearing up for a spike in demand when the government's furlough scheme ends and fuel poverty hits.
Bosses at Taught by Muhammad (TBM) fear when the job retention scheme stops at the end of October, the service could see a double whammy similar to that experienced at the beginning of the pandemic.
Drivers delivered an "unprecedented" 2,300 parcels to homes in the four months from the start of April to the end of July as job losses and wage cuts hit many.
The figure is just short of the 3000 normally sent out in a whole year.
Rizwan Rafik, operations manager at TBM, which is part of Yusuf Youth Initiative, said managers have learned from the sudden spike and are trying their best to prepare for another.
He said: "We are usually at our busiest in the winter around Christmas anyway but we do think it could be even worse this year.
"More people may need to sign up for welfare when the furlough scheme ends while people always spend more on heating.
"The demand during lockdown was unprecedented and we struggled to cope.
"From May to mid-June, it was non-stop. It was also difficult when shelves in shops were empty because that meant we just couldn't source food for people.
"We're doing everything we can to prepare if it happens again."
Organisations such as FareShare, Dundee City Council, Faith in Community Dundee, and Dundee Bairns, as well as the public, have all helped the foodbank cope.
On top of higher referral numbers, the operation of such services has also become more difficult with physical distancing meaning fewer volunteers able to work at the same time.
Other hurdles include quarantining stock handed in by the public for 72 hours to ensure it is safe to hand out.
Mr Rafik said running the foodbank is more difficult than ever but the efforts of all those involved in the past few months has been "incredible".
"We would not have been able to meet the demand if not for the help of all these groups and the public," he said.
"A lot of charities have started up during Covid and I don't know what would have happened if they hadn't.
"It's nice to know there will always be plenty of selfless people there to help in a crisis like this."